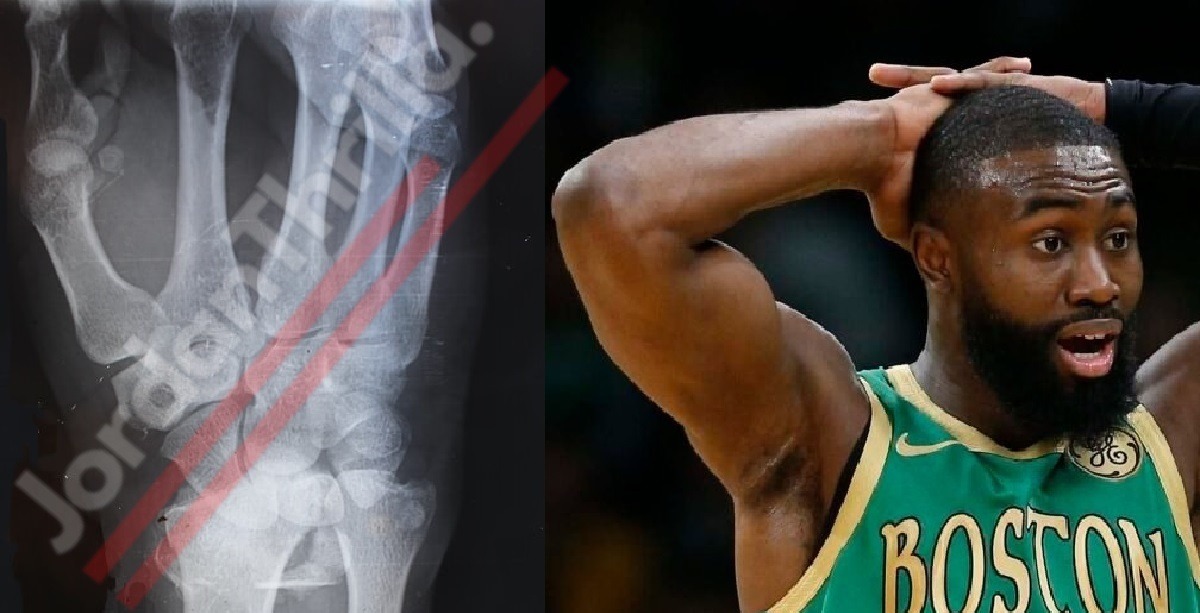 Jaylen Brown's season is over after doctors discovered a torn ligament in his wrist. In particular Jaylen Brown tore the Scapholunate ligament in his wrist. Ironically, he had missed the past two games with a sprained ankle seemingly unaware that his wrist was the body part with the serious damage.
With brutal news like this many people are wondering exactly what the Scapholunate ligament is, where it's located in the wrist, and what symptoms of this type of injury are. We will try to answer most of the questions in this article.
Where is the Scapholunate ligament Located in the Wrist?
The Scapholunate ligament is located between the scaphoid and lunate bone in the wrist. It is known as one of the most important ligaments responsible for allowing a human being to fully flex their wrist without any pain. The picture below is pointing to the scaphoid bone, you would find the Scapholunate ligament to the bottom left of that bone in the picture.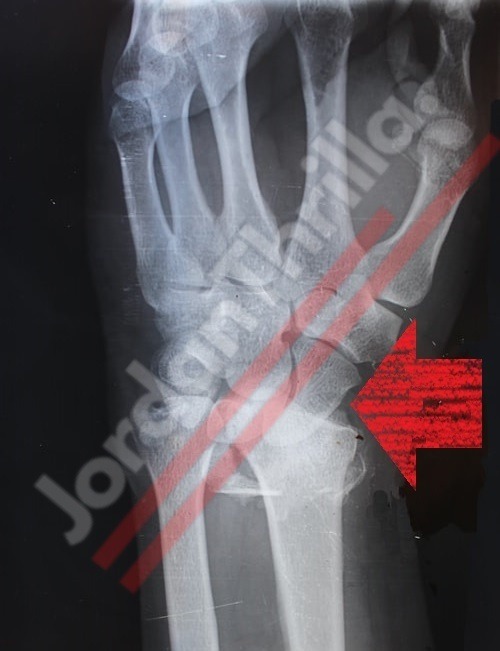 Symptoms of a Torn Scapholunate Ligament
Symptoms of a torn Scapholunate ligament include pain when moving the wrist backwards, minimal range of motion, a popping or gridding sound when moving the wrist, swelling, and general loss of strength in the wrist area. In most cases the Scapholunate ligament is torn when the wrist bends backwards too far, which is likely how Jaylen Brown's injury happened. Sometimes it won't be immediately obviously you have torn the ligament, because you can still move your wrist.
Why Surgery Is Needed for a Torn Scapholunate Ligament
Like many ligaments within the human body the Scapholunate ligament will not heal on it's own without surgical intervention. If it is left untreated it leads to severe athritis in the long run, because although the wrist can still move the bones are out of alignment. Arthroscopic or open surgery is done to repair the ligament and realign the wrist. Sometimes the wrist will become much stiffer after the surgery, but hopefully that doesn't happen to Jaylen Brown. In severe cases doctors may also cut nerves in the wrist after injury happens so the patient doesn't feel pain chronically.

This is very serious injury for Jaylen Brown that could affect his career in the long run. However, it's highly likely he will make a 100% full recovery given the expertise of doctors that work on NBA athletes.
The pressure is now on the likes of Jayson Tatum, Marcus Smart, and Kemba Walker to lead the Celtics as far as they possibly go in the playoffs. They still have a solid team that can make a lot of noise in the playoffs if they peak at the right time.
Prayers up for Jaylen Brown.
Author: JordanThrilla Staff