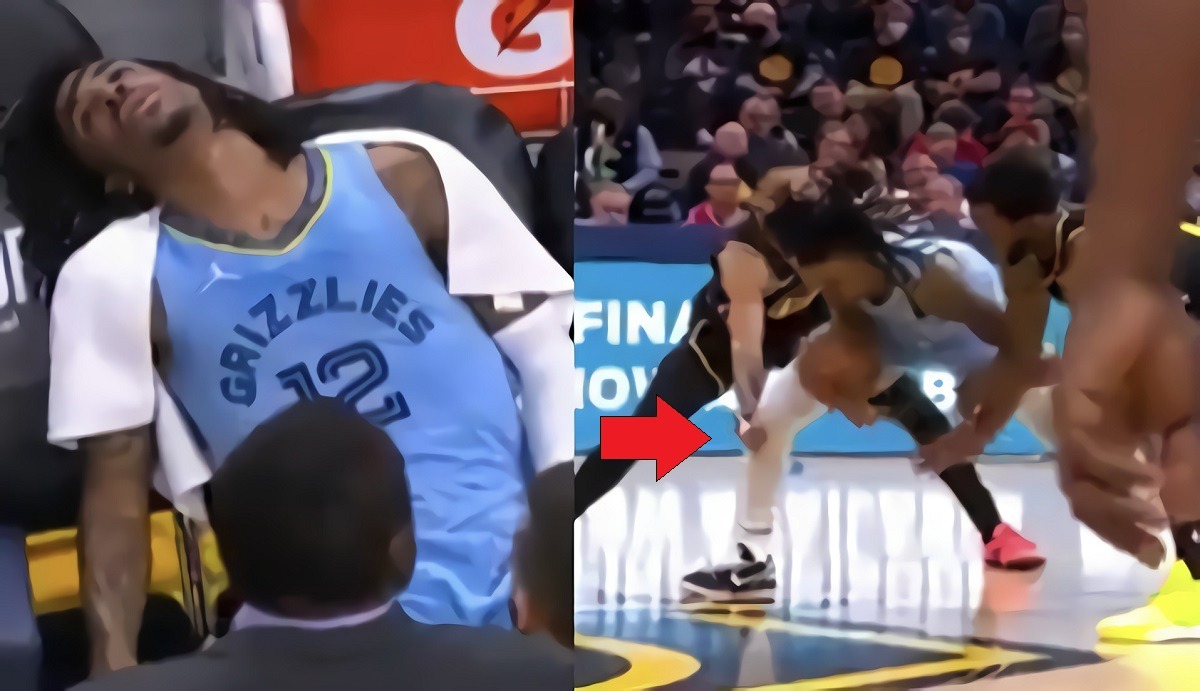 One of the most highly anticipated series of the 2022 playoffs became very personal from the start in a way no one expected. Rather than it being the healthy competitive nature of the two teams, it seemingly has become a battle of which team can play dirtier. Everything started with Draymond Green getting ejected in Game 1, and has gotten worse since then with series changing injuries happening as a result.
Why Did Jordan Poole Grab Ja Morant's Knee?
Just one game removed from Dillon Brooks breaking Gary Payton II's elbow after hitting him the head, Ja Morant became the victim of dirty play from a Warriors superstar. While playing intense defense near the half court line Jordan Poole grabbed Ja Morant's knee. Slow motion replay seemed to show a strong possibility that Jordan Poole intentionally injured Ja Morant. Now he is the one being accused of breaking the code the same way people feel Dillion Brooks did.
The moment was very sad to watch as Ja Morant started struggling to stand normally after taking a free throw. As he sat on the bench dejected it was easy to see he felt it might be something serious. The scary part is that Ja Morant's knee injury involved his surgically repaired knee. The same knee he had surgery on right before he was drafted. The question now is did Jordan Poole grabbing Ja Morant's knee cause the injury?
Many people believe Jordan Poole grabbing Ja Morant's knee was retaliation for Dillon Brooks injuring Gary Payton II.
That's ironic, because many people felt Dillon Brooks breaking Gary Payton's elbow was retaliation for Draymond Green almost injuring Brandon Clarke by grabbing his jersey in mid-air. It's almost like a cycle of madness between these two teams.
Ja Morant Reacts to Jordan Poole Grabbing His Knee
Ja Morant seems like a person who lets faith lead him through tough moments, and that remains true with his current knee injury situation. Ja Morant reacted to Jordan Poole grabbing his knee by talking to God through twitter. In a viral tweet after the game he wrote 'God I know you got me', and added prayer emojis to the post. It's not clear if he's remaining optimistic, or that he got bad news about the injury.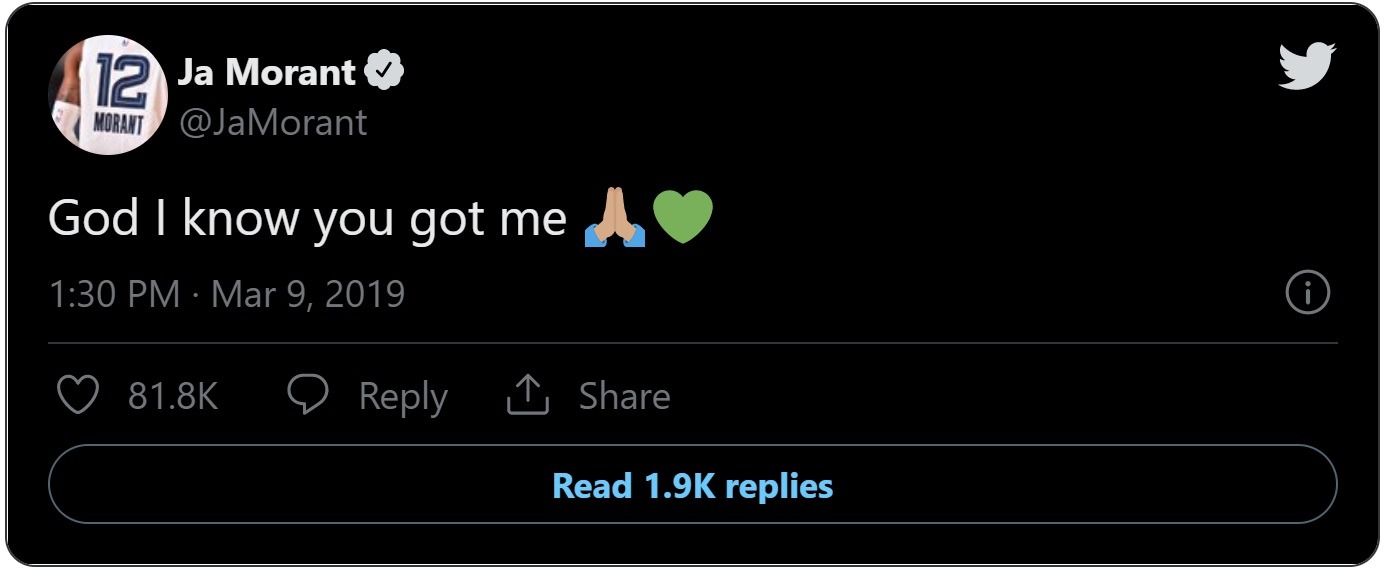 Dr. Nirav Pandya Reacts to Ja Morant's Knee Injury Sequence in Game 3
A doctor named Nirav Pandya seems to believe that it is possible Jordan Poole didn't injure Ja Morant. He suggested the knee injury could have happened earlier in the game due to the reckless way Morant flies around the court.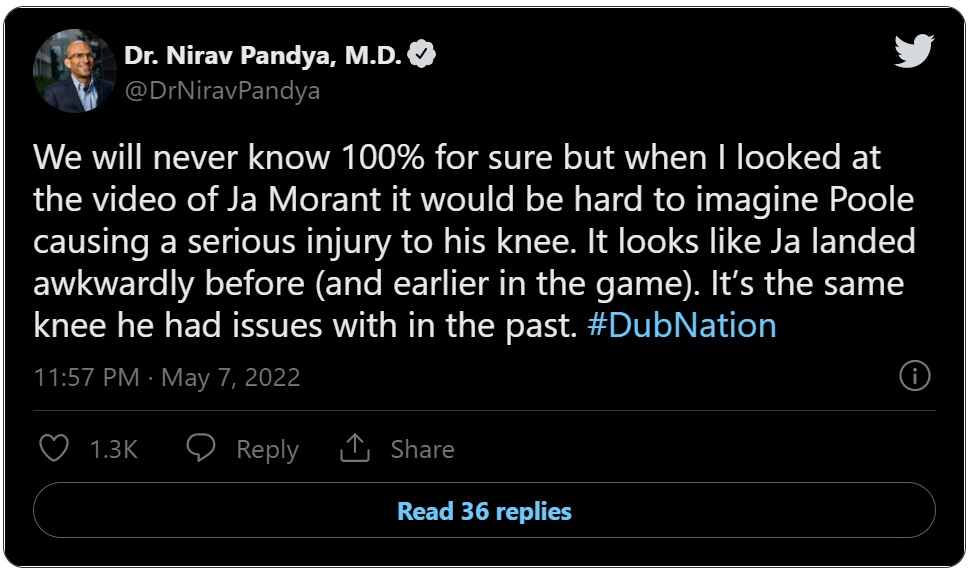 Based on the footage from the game Jordan Poole grabbed the patellar tendon area of Ja Morant's knee. His fingers were also around those small open spaces you can feel in your knee when it's bent, which could have cause meniscus damage in theory.
It's tough to definitely say Jordan Poole intentionally injured Ja Morant, but the way he grabbed his knee just looked so unnatural. Let's not forget how the Warriors injured Kawhi Leonard in 2017.