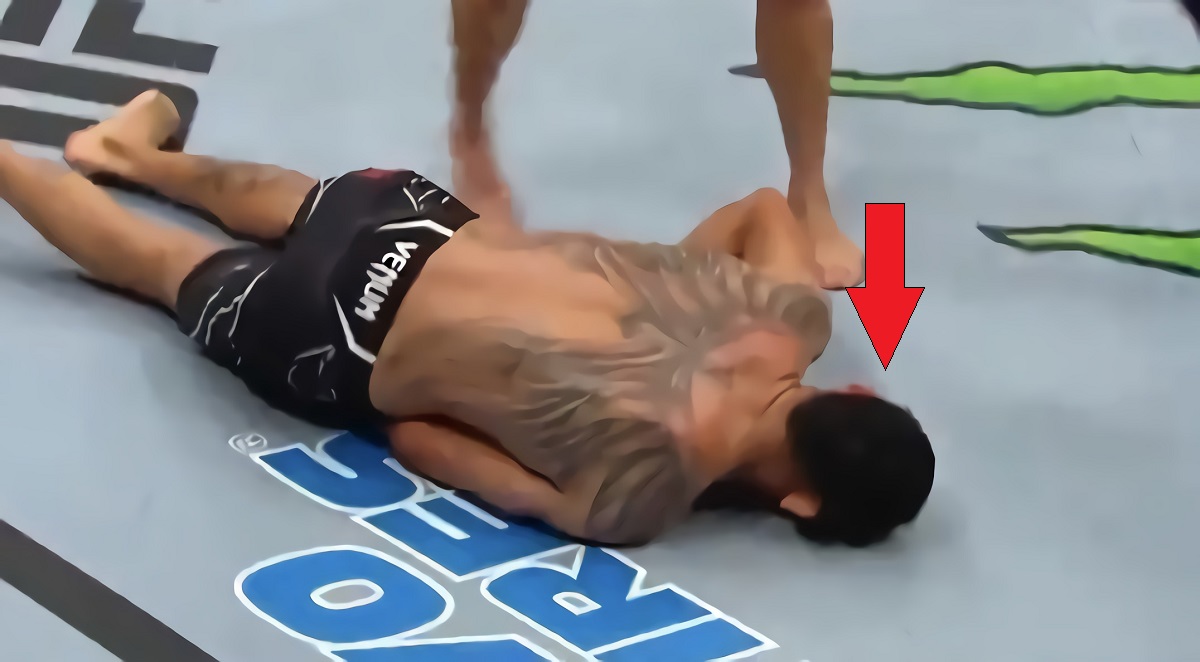 As with all Tony Ferguson fights his matchup against Michael Chandler was brutal entertainment. However, it didn't last as long as most people thought as the spectacular finished happened early in the second round. Now Michael Chandler has gave birth to Tony Ferguson memes thanks to his lethal foot.
Tony Ferguson's Face Transforming During Michael Chandler Head Kick KO at UFC 274 Goes Viral
Just at it seemed like Tony Ferguson had the upper hand in the match after Michael Chandler's eye started to swell, the tables turned on him in a very unexpected way. Michael Chandler knocked out Tony Ferguson with a vicious head kick less than one minute into round 2. It wasn't a fast kick, but he feinted just enough to make Ferguson think it was going to be a low kick.
The way Michael Chandler's head kick transformed Tony Ferguson's face went viral on Twitter. The force of the kick literally had him looking like he was melting on Live TV. He looked like Clayface from Batman. As you'll below the images are most likely going to make some Tony Ferguson memes in the near future.
In recent years Tony Ferguson's UFC career has been on a downward spiral, yet still he is one of the most exciting fighters in the sport. Sadly his losses to Justin Gaethje and now Michael Chandler have really hurt the public perception of how effective he can be in the ring.
At the 38 years old Tony Ferguson is way past his prime, but given how competitive he is it doesn't seem like he'll be retiring anytime soon. He has those Donald Cerrone vibes.