Jayson Tatum's first signature shoe with Jordan Brand was recently revealed to the world, and it was met with mixed reactions. Many people on social media were quick to call the shoes ugly. His signature shoe comes after his Air Jordan 36 collaboration that was released last year to pay homage to the Ford Mustang.
The Mustang is a classic American muscle car, with its iconic design, yet that shoe had little to no resemblance to the car. Back then people compared it to Zion Williamson's Naruto collaboration, which was also a flop. It's clear that Jordan Brand has a long way to go when it comes to designing signature shoes for their athletes, because here they are getting roasted again showing they learned nothing from the debacle last year.
Social Media Roasts Jayson Tatum's Incredibly Ugly First Signature Jordan Brand Sneaker
The lack of care for design has been a theme for Jordan Brand for some time now. It's been 19 years since the Air Jordan 17, which was the last good sneaker they made for the public. Their athletes, such as Westbrook and Luka Doncic, have not had any hits so far, and Tatum seems to be next on the list of failures. Jordan Brand needs to learn from Tinker Hatfield, and how he held Michael Jordan to stay with Nike, in order to create great design. Otherwise, they will continue to miss the mark. Take a look at some social media reactions to Jayson Tatum's first signature Jordan Brand sneaker being super ugly.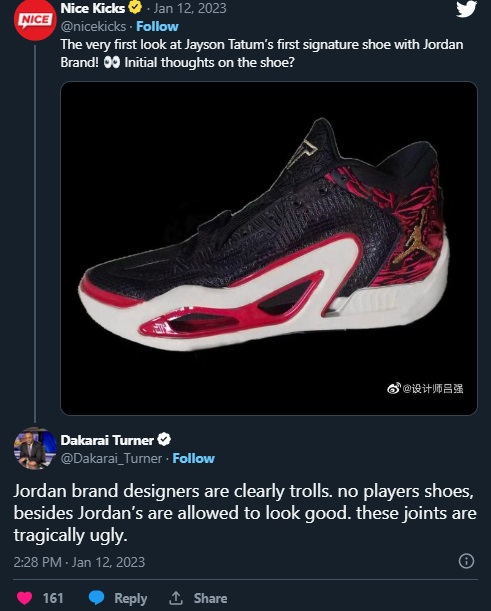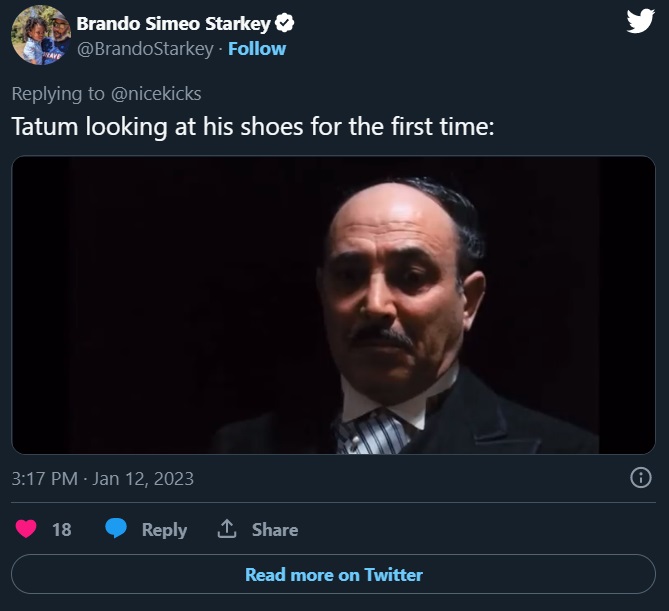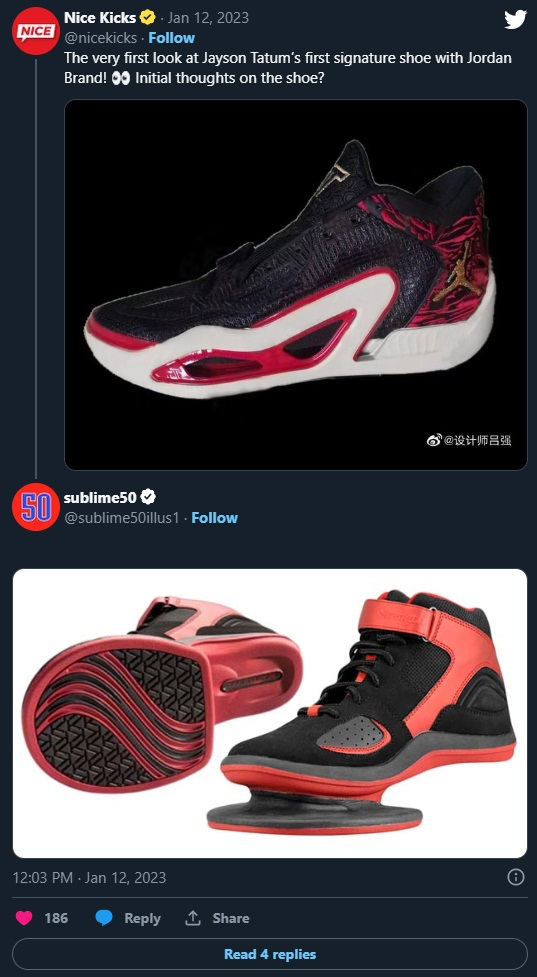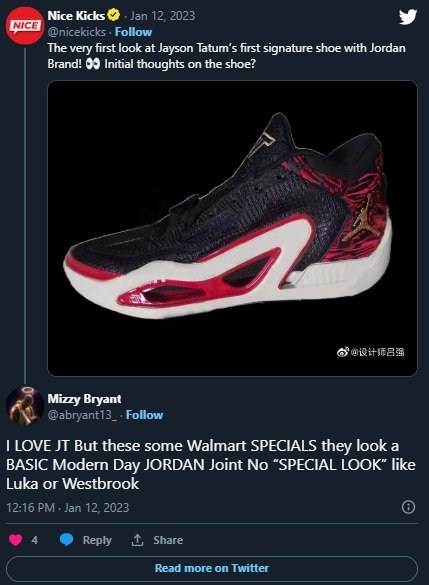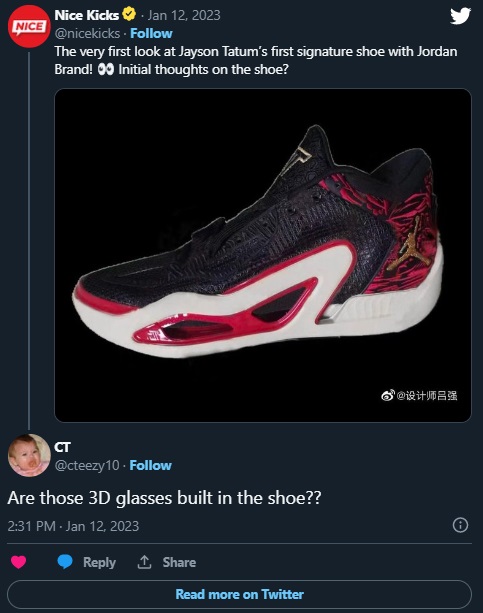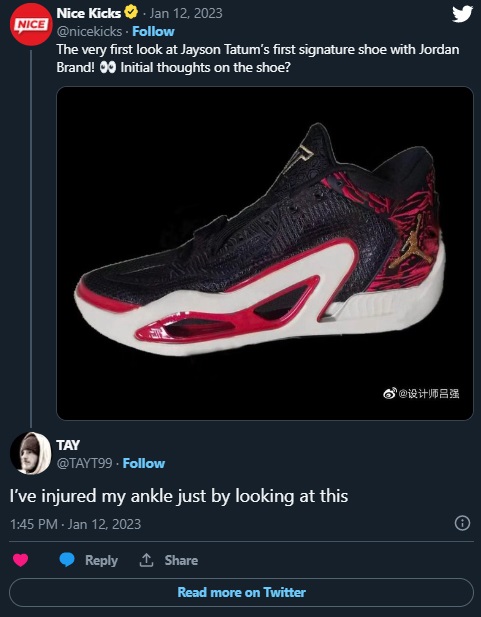 The fact that some people are convinced that Jordan Brand designers are trolling is a testament to how consistent they have been at making some of the worst looking shoes in basketball history.
The whole situation is mind-blowing, because it isn't that hard to make a good looking shoe in this day and age. Those off brand shoes sold on websites like Aliexpress look better than those.
It's safe to say Jayson Tatum should have signed with Big Baller Brand.