Yesterday is wad reported the Hornets signed Liangelo Ball to a contract with undisclosed terms. Today it was announced that Hornets waived Gelo Ball just one day after signing him. On the surface it make look like the Pistons situation all over again, but this is a totally different situation, and was actually part of a bigger plan for him.
Why Did Hornets Waive Gelo Ball?
According to reports Liangelo Ball signed a non-guaranteed contract with the Hornets, and was informed that they would cut him the next day. That was strategically done so Hornets can retain Gelo Ball's G-League rights making it possible for him to play on the Greensboro Swarm.
Tweets like the one below misled people into thinking that Hornets cut Liangelo Ball 1 day after signing him, because they no longer wanted him on the team.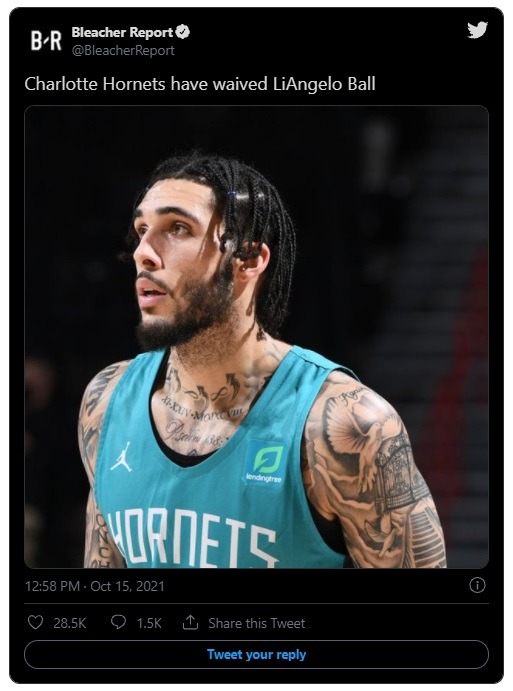 The way Hornets cut Gelo Ball 1 day after signing him is totally different from how the Pistons waived him with no plans of keeping him on their G-League squad.
In Summer League Gelo Ball looked like a Duncan Robinson or Klay Thompson type of player. Although his shooting release starts a bit too low, his lighting fast release negates the negatives that causes. Even when a defender was crowding him with physical defense he was still able to get off a clean look plus the foul. He also showed he has a good nose for the ball by getting offensive boards off his own misses, then quick jumping the defense to get off a layups in traffic.
If he can replicate that same type performance for Hornets' G-League team we will surely see him suit up for the Hornets NBA squad at some point this season.
Author: JordanThrilla Staff