Pistons waived Gelo Ball after not letting him play a single minute in preseason. People were wondering if LiAngelo Ball was getting waived after Pistons DNP Gelo Ball for a second preseason game in a row. Gelo Ball was one of three Pistons players that didn't play a single minute, which included Dzanan Musa and Deividas Sirvydis.
Pistons waived LiAngelo Ball before even giving him a chance to prove himself in game action. You have to wonder what point of signing him was? Did Pistons want to embarrass Lavar Ball?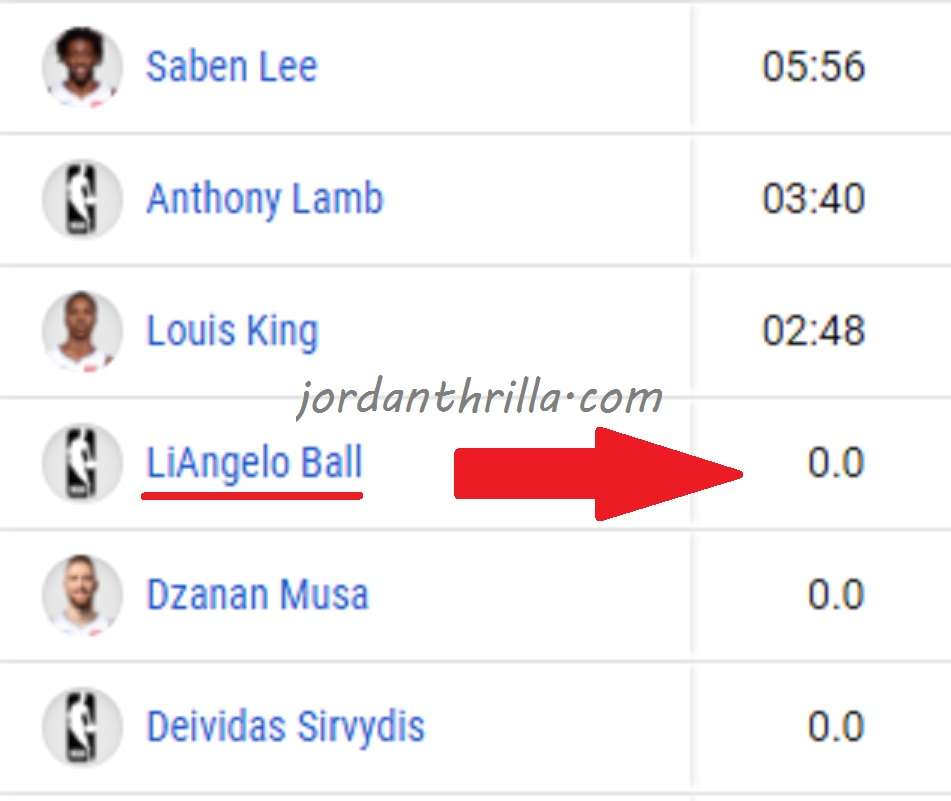 In practice and training sessions Gelo Ball had proven he can shoot consistently from beyond the arc. His shooting ability alone should have at least got him a few minutes in one preseason game.
Did Gelo Ball really play so bad during practices that Pistons gave up on him that quickly? Him signing to the Pistons ended up being a farce just like his G-League stint where he also had little to no playing time.
The sad face Gelo Ball made on Pistons bench during the first preseason game is visible proof of how this situation crushed his basketball dreams.
Although Pistons waived Gelo Ball, it might not be over for him. Maybe another NBA team will recognize his talent and give him a fair chance. BBB never lost as Lavar Ball says.
Author: JordanThrilla