There is a possibility that Kyle Lowry is Raptors coach now, at least for the time being. Today it was announced that Nick Nurse and 5 other coaches from Raptors staff will not attend their game due to health and safety protocols. Most people are assuming Kyle Lowry coaching Raptors in their place is the only viable option.
When we first heard the news, our first thought was that Kyle Lowry has been waiting for this moment since that infamous timeout debacle during the Orlando Bubble playoffs. Remember when him and Nick Nurse got into after he called an unexplainable timeout at the end of a nail biter game?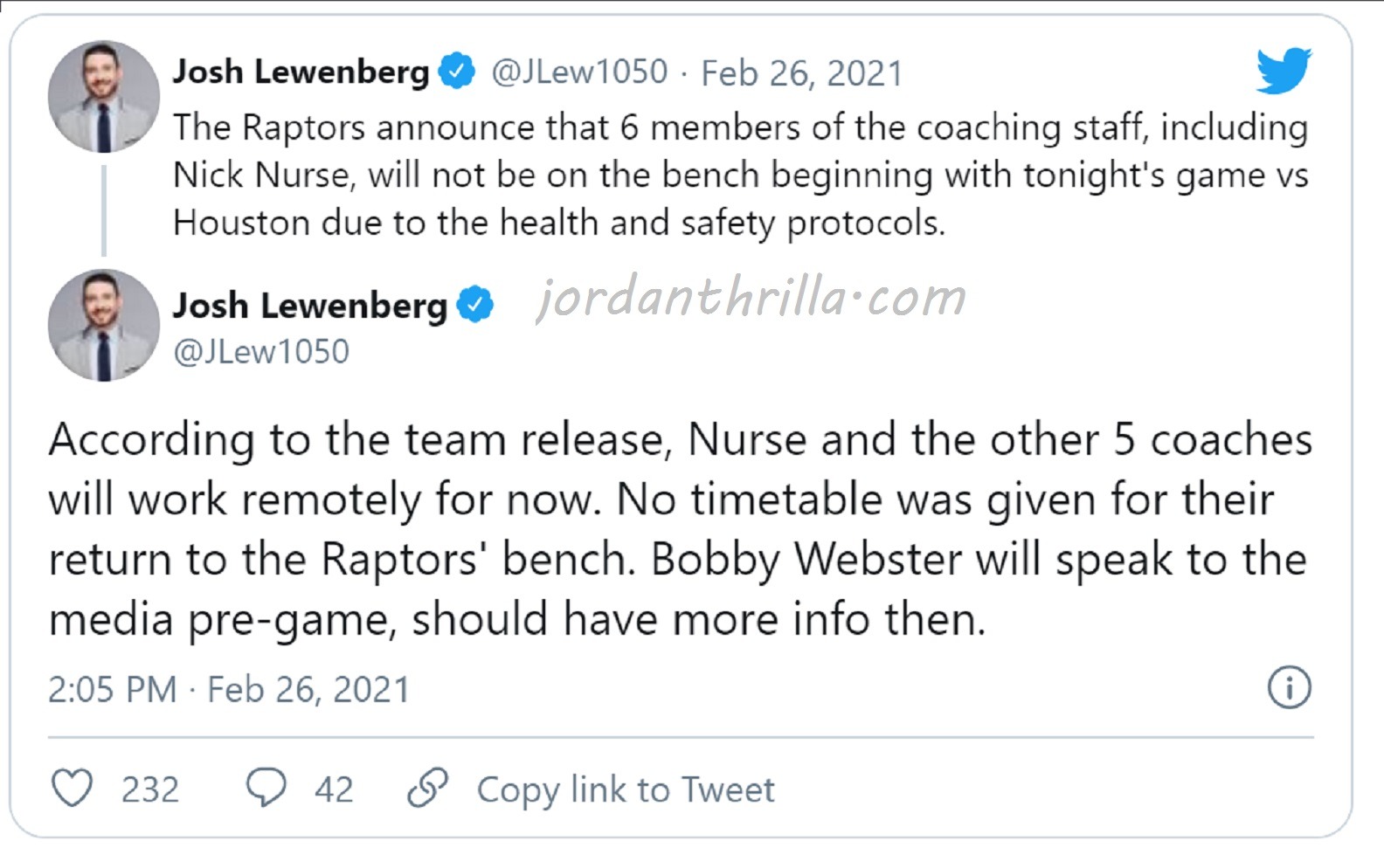 The Last Player Coach in the NBA
The legendary Dave Cowens was the last player coach in the NBA. During the 1978-1979 season he coached the Celtics while also being a player on the team. The longest tenured player coach was Richie Guerin who coached a total of 372 games.
Could we be seeing Kyle Lowry player coaching next? Only time will tell, but hopefully everything is ok with Nick Nurse and his coaching staff.
Author: JordanThrilla