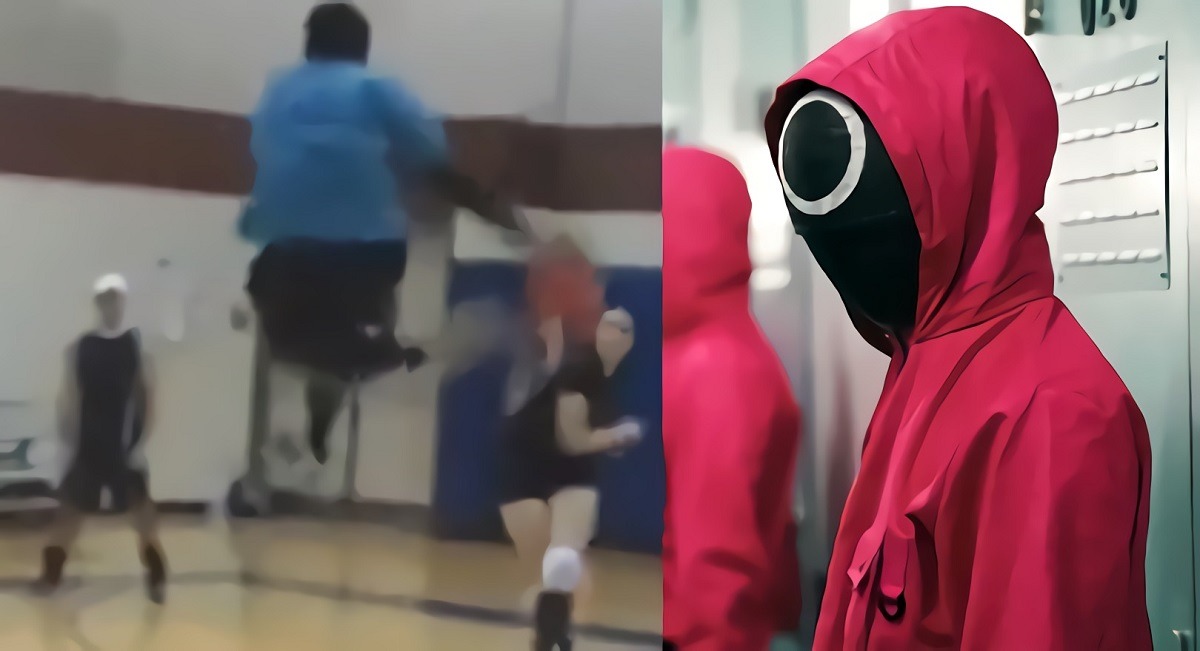 In Squid Games Season 1 various Kids games were played during one of the deadliest contests centered around peaceful games ever seen in TV show history. The 6 games played in Squid Games were Red Light Green Light, Glass Bridge, Dalgona Candy, Marble, Tug Of War, and The Squid Game. If you count the Midnight Fight as one of the games then there's 7 in total. On the surface many of those games are usually equated to peaceful times, but in Squid Games they become a living nightmare.
Is And 1 Dodgeball Be in Squid Games Season 2 a Perfect Match?
Based on the strange way Squid Games season 1 ended, it seems almost guaranteed there will be a season 2. Naturally people are pondering whether new contestants will play the same games, or a new set to coincide with the new season. A recent viral video shows how And 1 Dodgeball could be a Squid Games contest like no other.
What is And 1 Dodgeball?
Most people have played dodgeball at least once while going through grade school. And 1 Dodgeball is a hilarious, but dangerous twist on the classic game we all know. It's similar to the twist the legendary And-1 saga put on basketball, but in a dodgeball way. When you're playing And 1 Dodgeball people use fancy moves to fake you into letting your guard down, right before throwing the ball at your face with the force of a sonic boom.
Considering how much pain the contestants were put through in Season 1, And 1 Dodgeball in the Squid Games Season 2 universe would likely have the same very simple rules.
If you've watched Season 1 of Squid Games then you know what those cutthroat rules were. If you haven't you definitely check it out. The show has been binge watched approved by many.
Author: JordanThrilla Staff