Pop Smoke may no longer be alive, but that isn't stopping him from dropping new music. Pop Smoke's Boogie Movie single "AP" has been released. Pop Smoke's "AP" lyrics are already taking over social media. It was just a few days ago that No Jumper posted a snippet on Instagram that had the hip-hop buzzing with anticipation. Hearing Pop Smoke on this new track reminds you of how unique and transcendent his talent was as a Hip-hop artist.
In the Boogie Movie Pop Smoke will make his acting debut as a character named "Monk". The official release of his single "AP" just adds to this special moment. It's so sad he isn't alive to see this special day come to fruition. Legends never die though.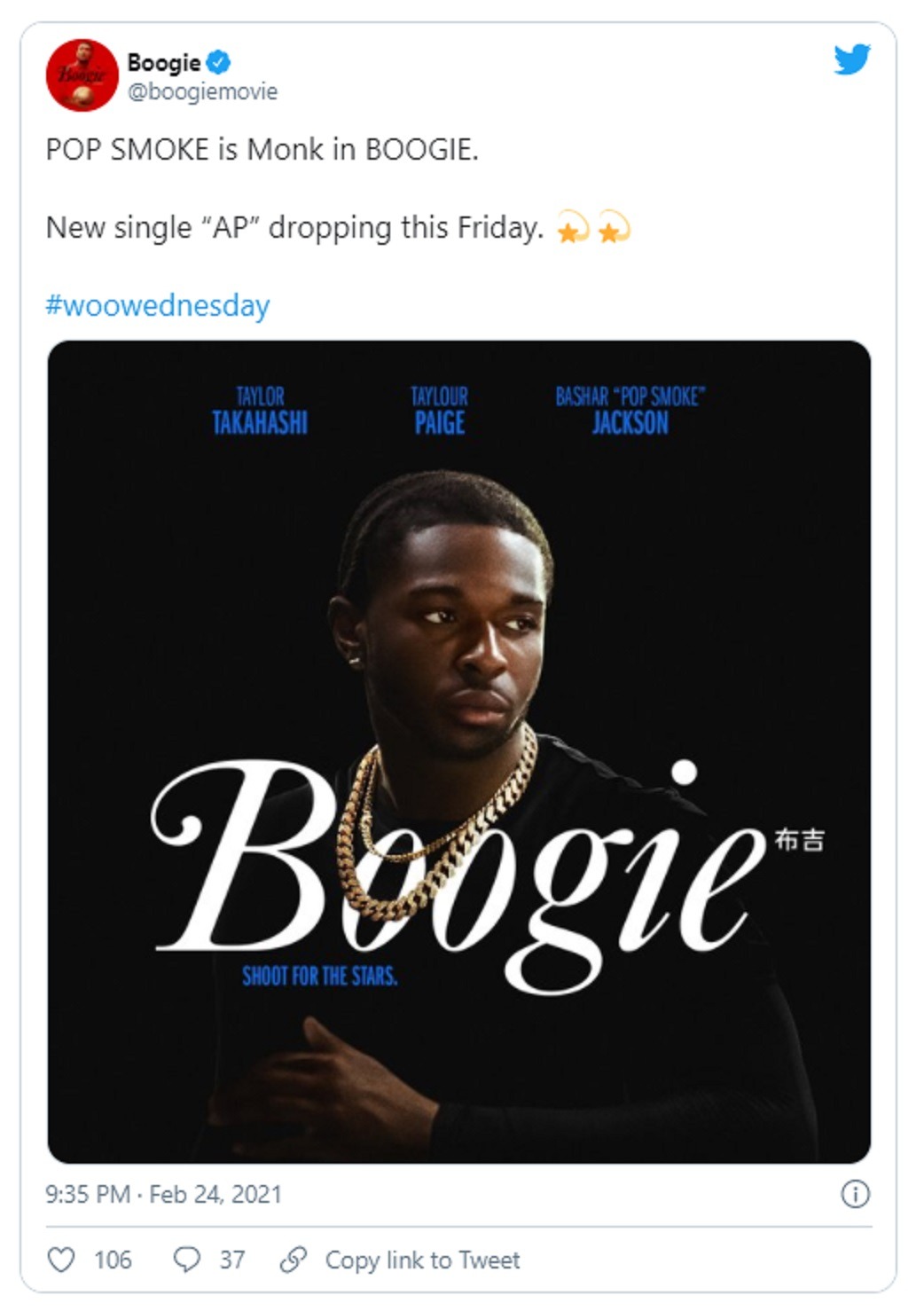 When the Pop Smoke "AP" lyrics started off with, "AP… Spicy, Ima stay checkin my Nikes, and my killer might be… two tone… icy", we nearly shed a tear. Pop Smoke still out here dropping classic anthems even after his unfortunate death. He's almost like a modern day Tupac. That Boogie Movie is going to be amazing.
The Verdict on Pop Smoke's "AP" Single

Pop Smoke stayed true to his sound as usual on this new track. One of the things that made him unique was his use to UK grime sound, with a mixture of 50 Cent's cadences. Many after him have tried to replicate this style such as his alleged cousin Dusty Locane. Listening to this Pop Smoke track was like a movie in audio form, so it's only fitting that "AP" is the featured song of the Boogie Movie soundtrack. The dark themes in this song, are sign that this movie is going to be a real as it gets with the storytelling.
Author: JordanThrilla