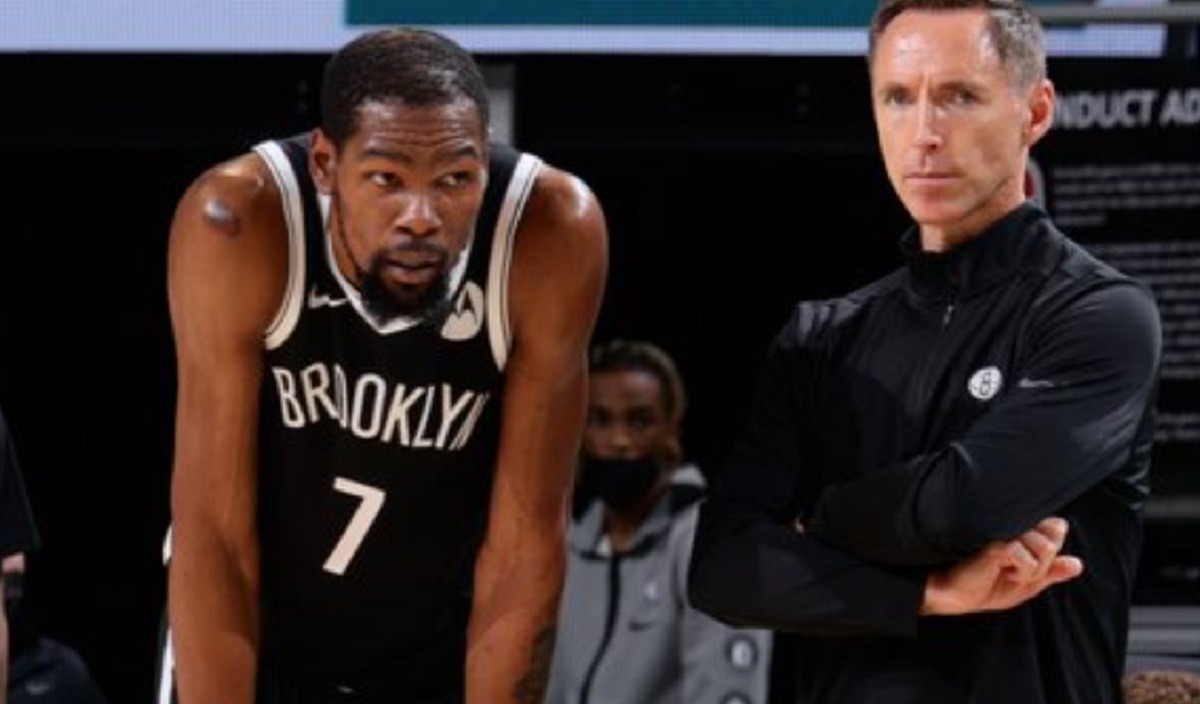 Kevin Durant has been able to hide behind "super teams" every season since he choked a 3-1 series lead away against the Warriors in 2016. However, when Kyrie Irving went down with an ankle injury in Game 4, KD was forced to actually have to lead a team again the way Lebron James has done his entire career. Not surprisingly PJ Tucker exposed Kevin Durant in the 4th quarter for the true player he is.
In the 4th quarter of Game 4 Kevin Durant scored 0 points, and shot two air balls. He also had two costly turnovers in the clutch. The player that looks unstoppable when he has a beyond stacked roster, appeared to be that same player back in OKC that choked 3 times in a row against the Warriors.
Social media reacted to Kevin Durant's air balls in the 4th quarter with some hilarious comments.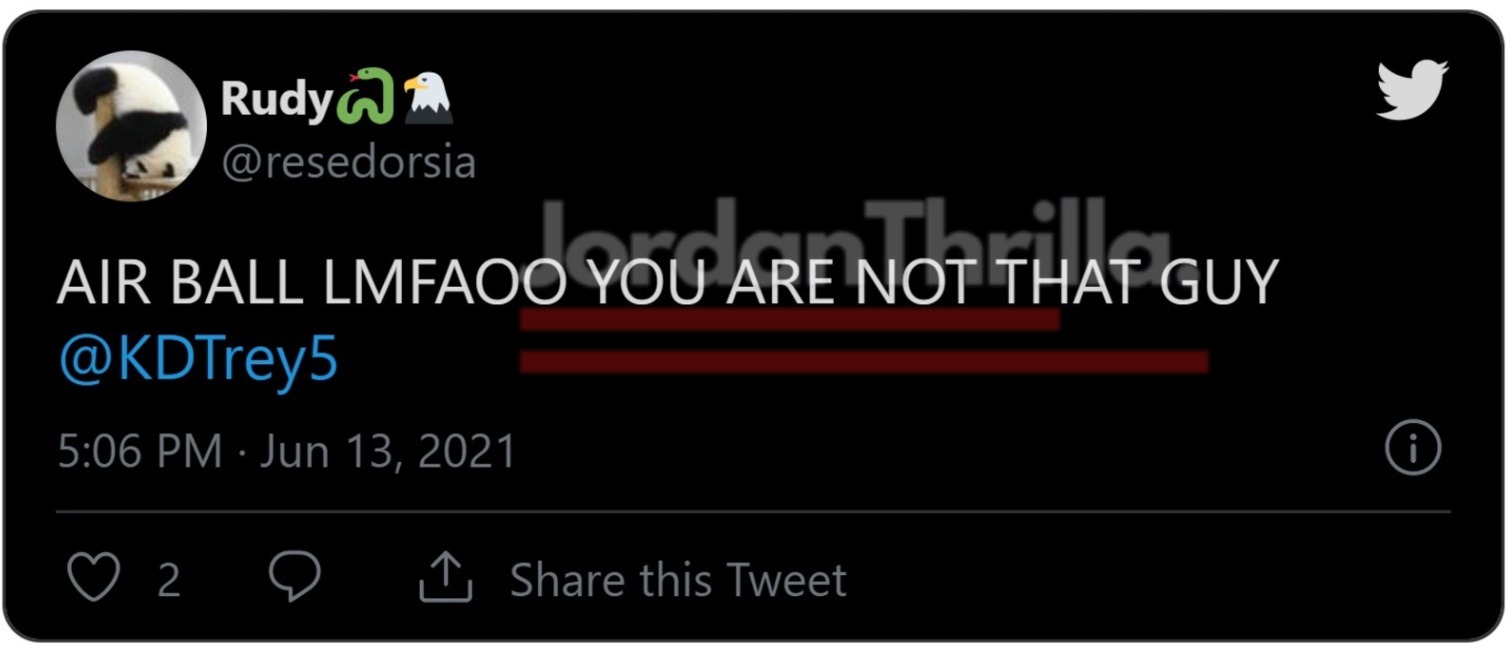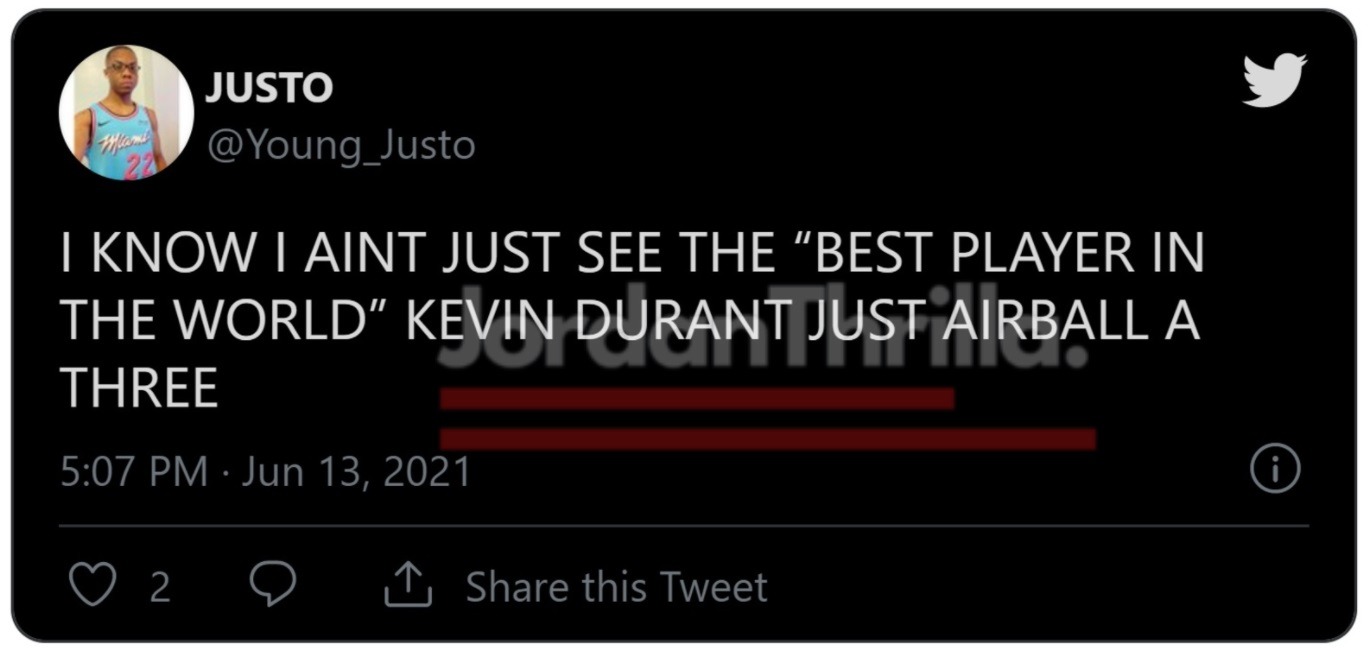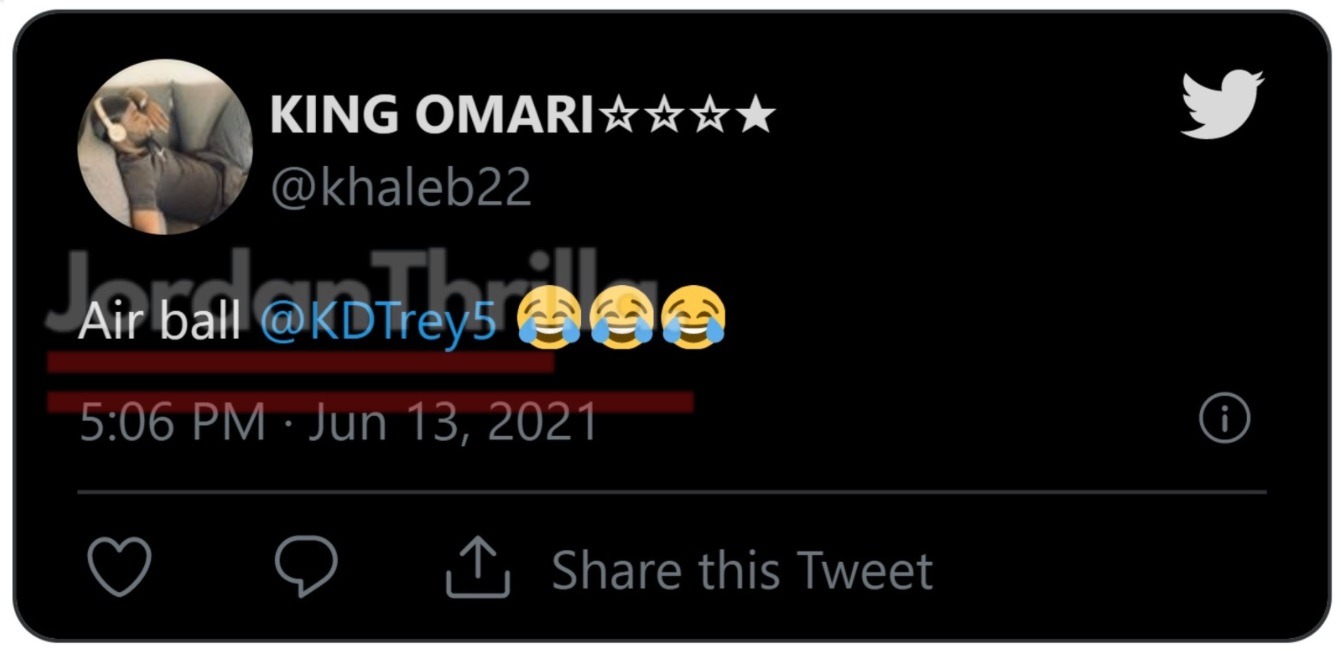 On the game PJ Tucker held Kevin Durant to 36% shooting. Steve Nash couldn't handle seeing his "unstoppable" player get locked up, so he accused PJ Tucker of being too physical as you can see in the tweet below.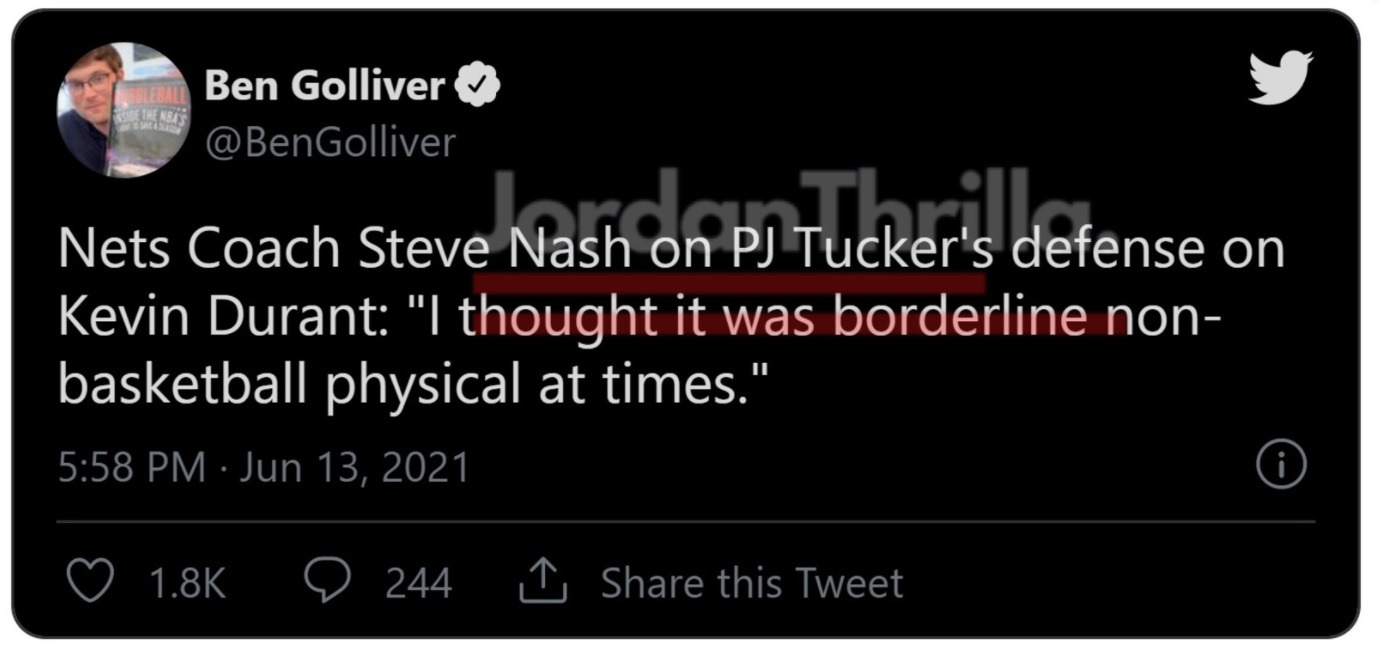 This game was more proof as to why Kevin Durant has never led a team to a championship, and has zero rings without a super team. Next time someone tells you that KD is better than Lebron, just chuckle and walk away.
Both Kyrie Irving and James Harden are most likely out for Game 5, so KD's worst nightmare might become a reality. There is a possibility he will have to lead a basketball team through a full game in the playoffs for the first time since 2016.
Author: JordanThrilla Staff