There is no love lost between Jordan Clarkson and Lakers, and Lebron James was the victim on this play. Jordan Clarkson slapped Lebron James after making a three point shot in front of Lakers bench.
As Jordan Clarkson fell to the floor on what should have been a foul call, he looked over at Lebron then slapped his leg before running up the court. You could see LBJ yell something back at him, which may have been respectful or angry words.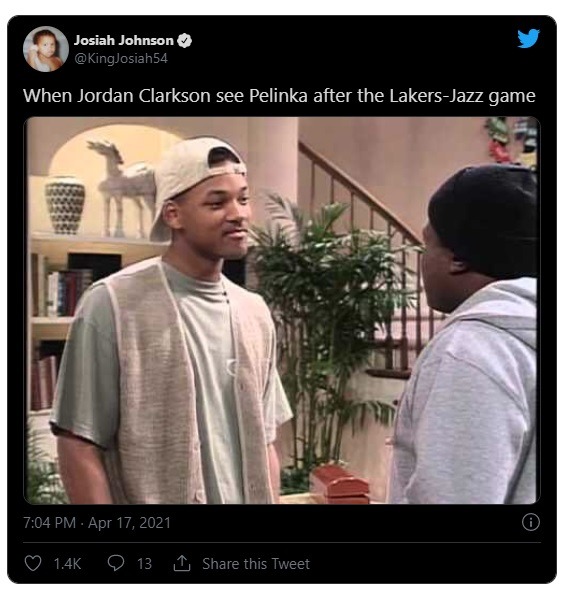 Jordan Clarkson finished the night with a strong 27 points in 46 minutes, but Lakers got the last laugh as they won game. The final score was 127 – 115.
Jazz were without Donovan Mitchell who suffered a severe ankle sprain in their last game, but Lakers were also without Anthony Davis and Lebron James. Andre Drummond, Dennis Schroder, and KCP all scored over 20 points in a balanced performance.
Author: JordanThrilla Staff