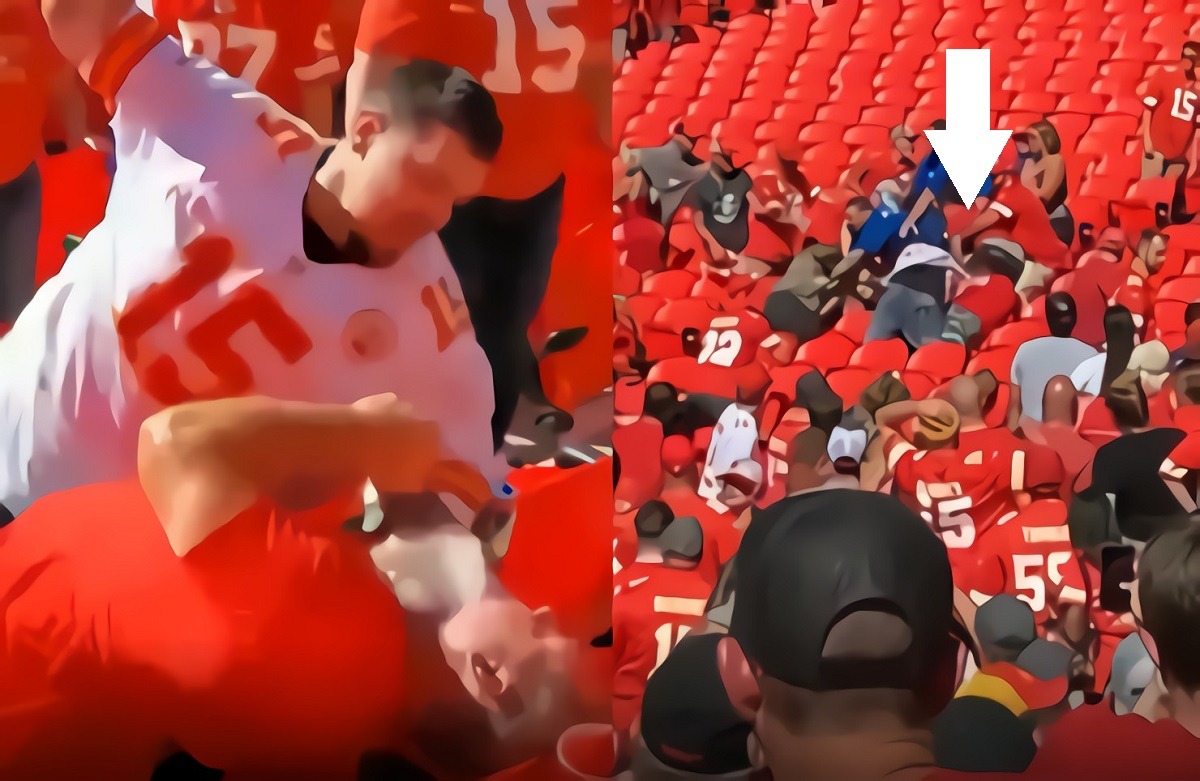 Have you ever seen someone get beat up twice at a Football game? That's what happened when all hell broke lose in stands during Chiefs' loss to Chargers.
Viral videos show a fight in stands between Chiefs fans, which ended in one man getting put to sleep, and pummeled while he was sleeping. It's not clear what started the fight, but after some friendly discussion fists started flying across two rows.
The most brutal moment came when one of the Chiefs fans got knocked out, then kept getting punched in the face while he was unconscious. All the while his back was being dangerously bent over the stadium seat. It's probably safe to safe he suffered some injuries that hopefully weren't too severe. To make things worse another person got in one more slap while his body was lifeless, which you'll see in the second video below.
Second angle. Pay attention to the person who got one extra shot in at the end on the knocked out Chiefs fan.

Chiefs lost the game by 6 points with the help of a terrible late interception of Patrick Mahomes.
Not only did they take an L on the field, they also took an L in the stands to with the friendly fire. The fight was Chiefs on Chiefs crime.
Author: JordanThrilla Staff