OnlyFans model Ava Louise is on quite the run in terms of stirring up controversy. First she exposed Antonio Brown, and insinuated they made a $ex tape. Now she has turned her targets towards the NBA, and the victim is very unexpected. If the allegations are true it could mean Devin Booker is cheating on Kendall Jenner.
OnlyFans Model Ava Louise Exposes Devin Booker in Her DMs Allegedly
Ava Louise leaked proof that Devin Booker was sending her DMs. To make sure people couldn't say her evidence was fabricated she also screen recorded her proof.
Now if he was sliding into Ava Louise's direct messages, does that mean Devin Booker cheated on Kendall Jenner?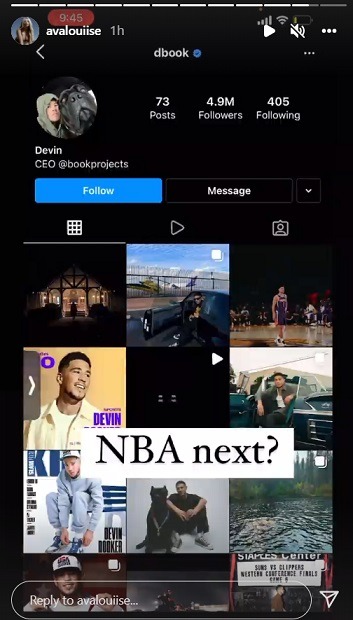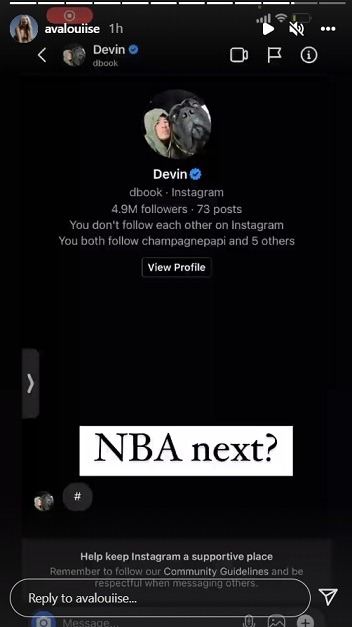 Rumor Has It Kendall Jenner Got Secretly Married to Devin Booker
Devin Booker smashing Ava Louise is something even a fortune teller couldn't have predicted. These allegations come on the cusps of a rumor that Devin Booker married Kendall Jenner in a secret ceremony. In a recent Instagram Post on her page people noticed that Devin Booker was wearing a wedding ring.
How crazy would it be if Ava Louise goes from being famous for licking toilet seats, to being famous for ruining Kendall Jenner's marriage?
Say it ain't so Devin Booker.