It was only a few days ago that Demarcus Cousins was cut by the Bucks despite putting up impressive numbers, and being a major factor in their wins. Bucks staff claimed they valued roster space, which led to them making a tough decision on his contract. There were rumors about where he would land next, and the question has finally been answered.
Details About Nuggets Signing Demarcus Cousins to Landmark Deal
According to new reports Demarcus Cousins signed with the Denver Nuggets on another 10-day deal. The ironic thing about that is that he is probably the most similar center to Nikola Jokic in terms of plays style, and foot speed. Having two unorthodox guys like that on the court at the same time could prove to be very affective.
The news that Nuggets signed Demarcus Cousins was first reported by Shams Charania.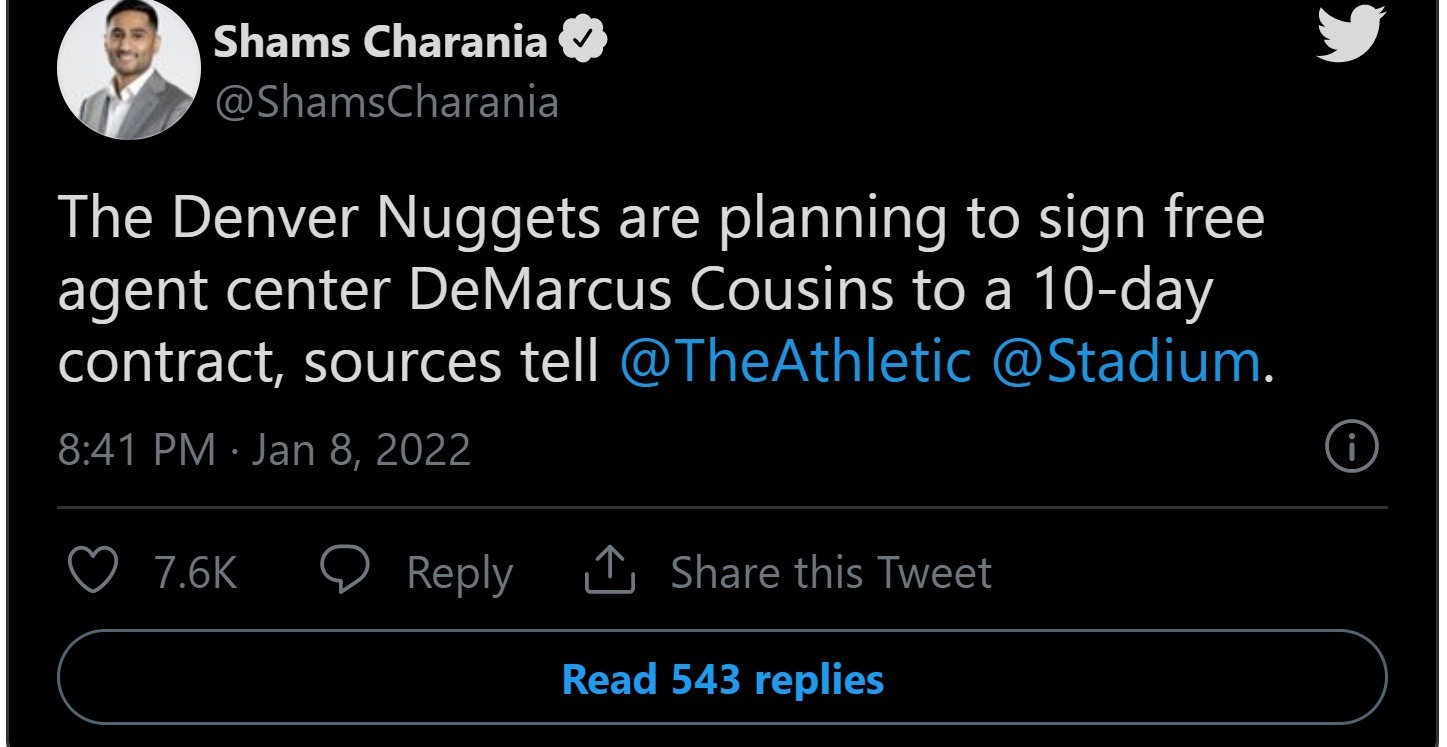 Nuggets are still decimated by injuries with Jamal Murray still rehabbing his ACL injury, Michael Porter Jr out after back surgery, and COVID-19 protocol incidents. Demarcus Cousins brings Nuggets much needed depth, and shooting.
Hopefully this time Nuggets will keep Demarcus Cousins for the rest of the season.
Authors: JordanThrilla Staff