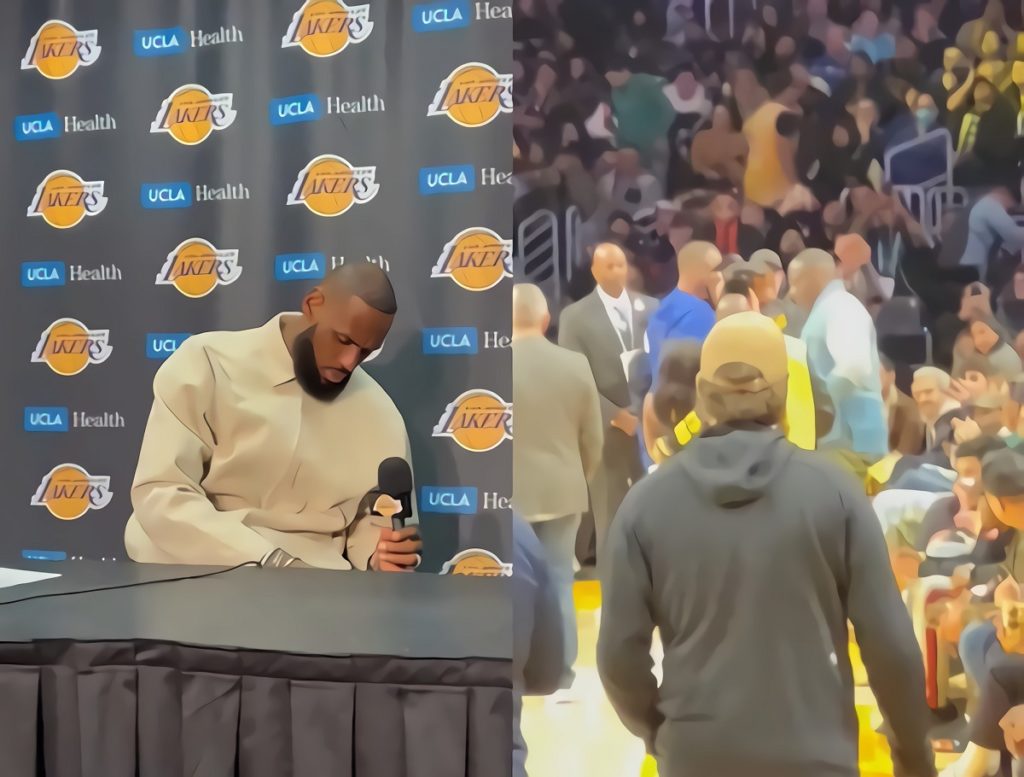 The NBA was rocked with a shocking fight between NFL Hall of Famer Shannon Sharpe, Ja Morant's father Tee Morant, and Steven Adams during the Friday night matchup between the Los Angeles Lakers and the Grizzlies. There has been much speculation has to what set off this surprising string of events.
Why Did Shannon Sharpe Want to Fight Tee Morant and Steven Adams?
The altercation allegedly began to brew when Sharpe exchanged words with Grizzlies guard Dillon Brooks after he was defending LeBron James during a play in front of Sharpe's seat at the end of the second quarter. Sharpe told Brooks that he was too small to guard James, and Brooks responded with an expletive. This later prompted Ja Morant and Steven Adams to come out of nowhere, and talk to Sharpe. Tee Morant then got involved, and both were separated by game officials and the arena's security. After the Game Dillon Brooks seemingly took a shot at Lebron saying, "He doesn't want to go left. I just make him go left all game. Then he would settle or pass the ball".
The altercation shocked the basketball world, and left many people wondering what caused it. It is believed that the fight was sparked by Sharpe's words, as he was seen passionately defending LeBron James. Some believe that Sharpe's words were taken too seriously, as the Grizzlies did not take kindly to the slight on their player. It is also possible that Steven Adams, Ja Morant, and his father were trying to protect Brooks, as he is an important part of their team. Maybe there was a completely different factor at the play. The concrete truth is a bit cloudy at the moment.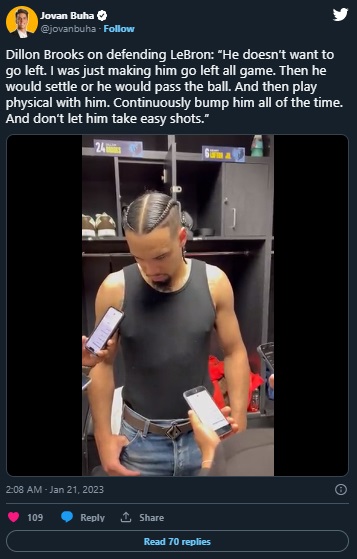 Lebron James Reacts to Shannon Sharpe Fighting Ja Moran't Dad Tee and Steven Adams
The incident has been met with a lot of criticism from the NBA community, but it has also been met with support from some. LeBron James, who may indirectly be at the center of the altercation, spoke out in support of Sharpe during his postgame interview. He said that he will always have Sharpe's back, and that he understands where he was coming from. Keep in mind the Lebron is good friends with Ja and his dad Tee, so for him to support Sharpe is a huge. This shows that LeBron James and Shannon Sharpe have a strong bond.
The fight between Shannon Sharpe, Ja Morant's father Tee, and Steven Adams is the biggest mystery in the sports world right now. While the exact cause of the altercation is not known, it is believed by some that it was sparked by Sharpe's alleged words about Dillion Brooks that were taken too seriously by the Grizzlies.
Surely this will all be cleared up on Undisputed. Who knows maybe Shannon Sharpe staged the fight for ratings. It should be noted that the two made peace during the third quarter.