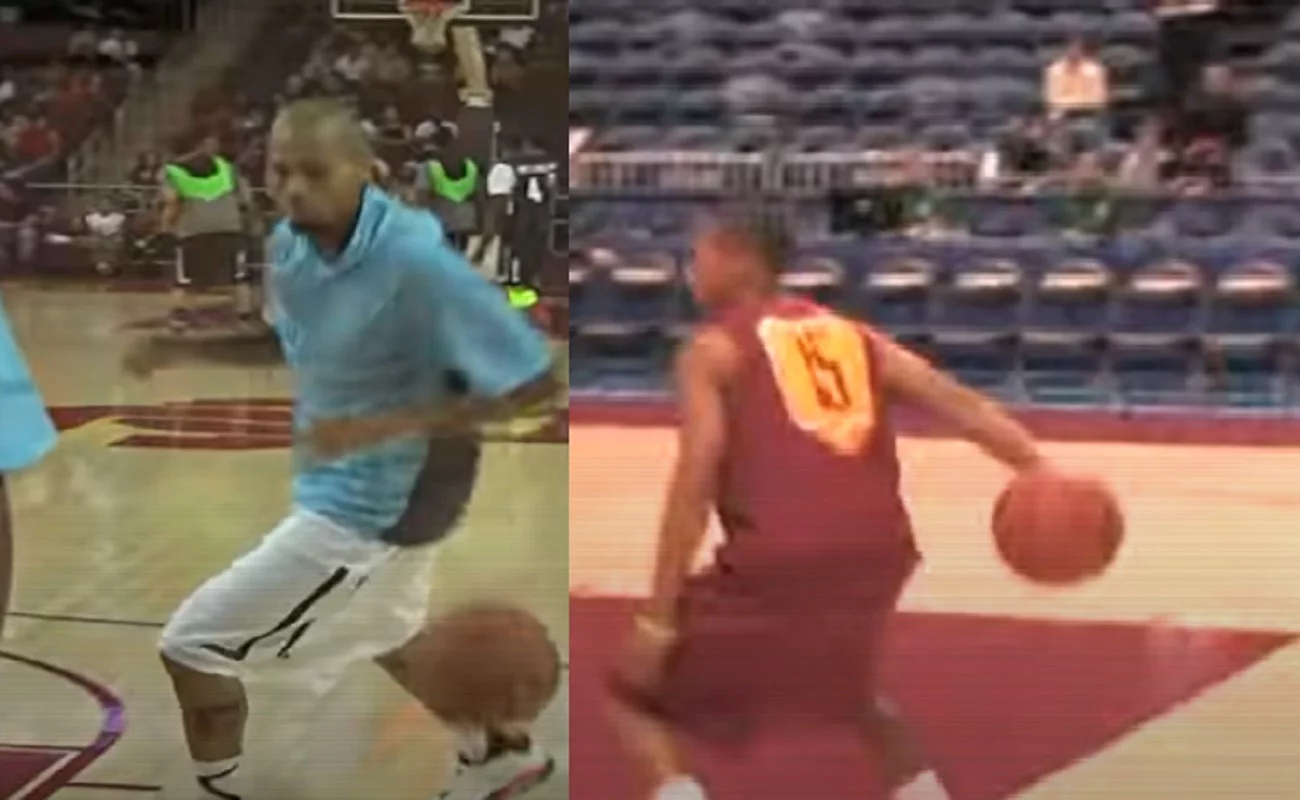 The Chris Brown vs Lil Romeo One on One basketball game is officially happening. It was revealed on Fox Soul's "The Mix" that Chris Brown agreed to play Lil Romeo in a game of basketball. To confirm the revelation Lil Romeo allegedly showed the DM agreement between the two.
As you may or may not know Chris Brown is one of the best basketball playing music artists alive, the same goes for Lil Romeo who played college ball at USC. Not to mention his dad Master P made the NBA, and his little brother destroyed Bronny James.
Lil Romeo has been playing ball since the age of 2 years old. Basketball was his first dream.
Lil Romeo vs Chris Brown Vital Stats
Skill wise this would probably be a pretty even matchup, but the difference of the game could come to down the physical differences between these two superstars. To get a better idea of those differences, here are the vital stats of Chris Brown and Lil Romeo.
Chris Brown is 6'1″ and Lil Romeo is 5'11", so height wise Chris Brown has 2 inch advantage.
Chris Brown has been seen dunking in recent years, while it's not known if Lil Romeo can still dunk. During his USC days he was barely dunking, and that was his physical prime per say.
Chris Brown weights 181 lbs., while Lil Romeo weighs 170 lbs., which gives Chris Brown an 11 pound advantage. That may or may not help him depending on his offensive approach during the game.
This will be an interesting game, because Chris Brown has the physical advantage, while Lil Romeo has the real basketball experience. Who would you put your money on?
Author: JordanThrilla