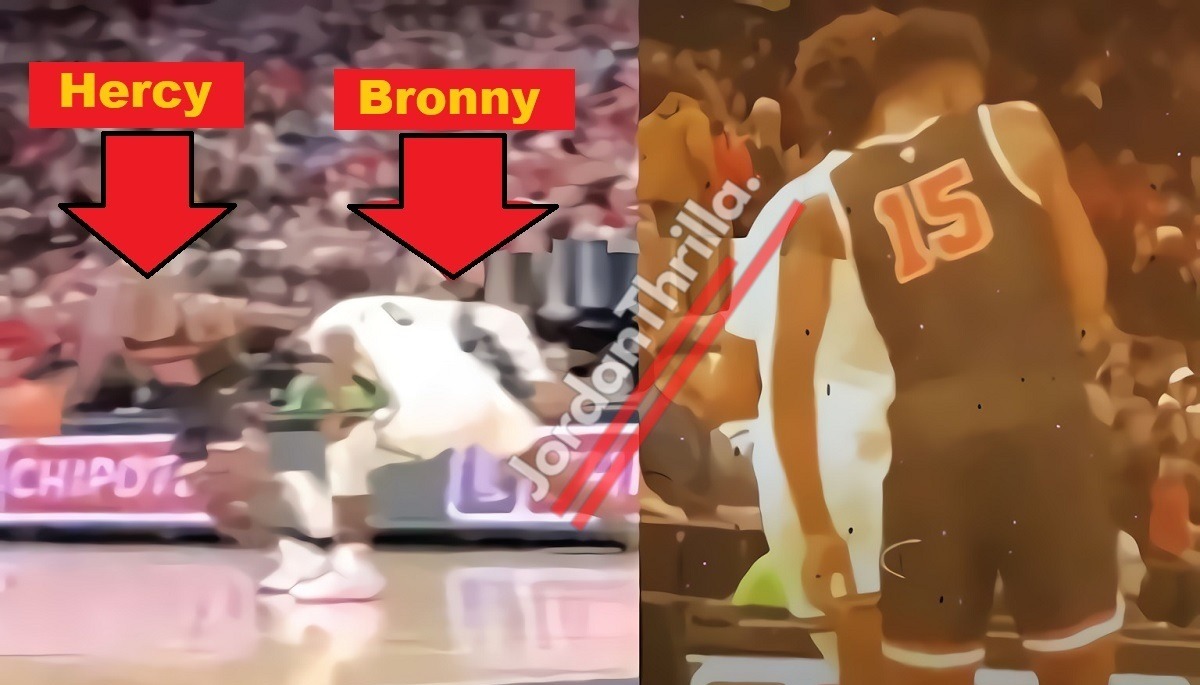 In the basketball world the name Hercy Miller doesn't ring bells, but it really should. Master P's son Hercy Miller dominated Bronny Jr in a head to head matchup. It got so bad that Hercy Miller whispered in Bronny James ear, but no one really talked about it.
When Sierra Canyon met Minnehaha Academy, Hercy Miller was on mission to prove he is better than Bronny James. The result was Hercy Miller destroying Bronny James' ankles whenever he tried guarding him. At one point you could see Hercy Miller whisper something in Bronny James ear, that was possibly disrespectful in a competitive way.
Bronny James should have known that for Hercy Miller it became personal. His little brother actually called out Bronny James months before their matchup, so you know he wasn't going to let Bronny show him up.
Although Hercy Miller is about 1 year older than Bronny James, he is a far more advanced player even if you compare them at the same age. Hercy Miller's game seems to be way more polished, while Bronny James is still has an alarmingly raw skillset. Hercy Miller already has D1 offers on the table.

Hercy Miller is the most talented basketball player of Master P's many sons. His youngest son Mercy Miller is also making a name for himself with his spectacular talents. Master P is lowkey getting his Lavar Ball on basketball wise.
It will be cool to see how the careers of the Hercy Miller and Bronny play out, but at the moment it looks like Hercy Miller has the better chances of making the league.
Author: JordanThrilla Staff