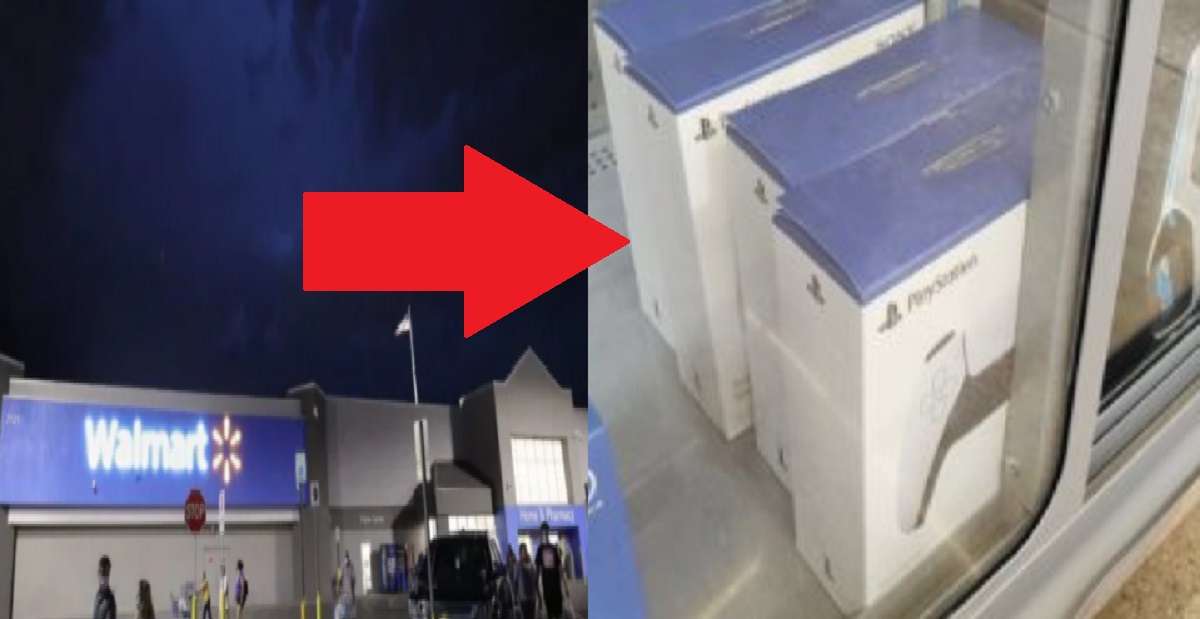 The PS5 was released today, and naturally people are in a frenzy to get it from various retailers. The main retailer people are trying to purchase a PS5 from has been Walmart, and things haven't been going too well. People have not been able to get the PS5 from Walmart whether they went online or in-store.
This has made people's reactions to not being able to buy a PS5 from Walmart are go viral. It's clear struggle of finding a PS5 in stock at Walmart is real, and it's also hilarious.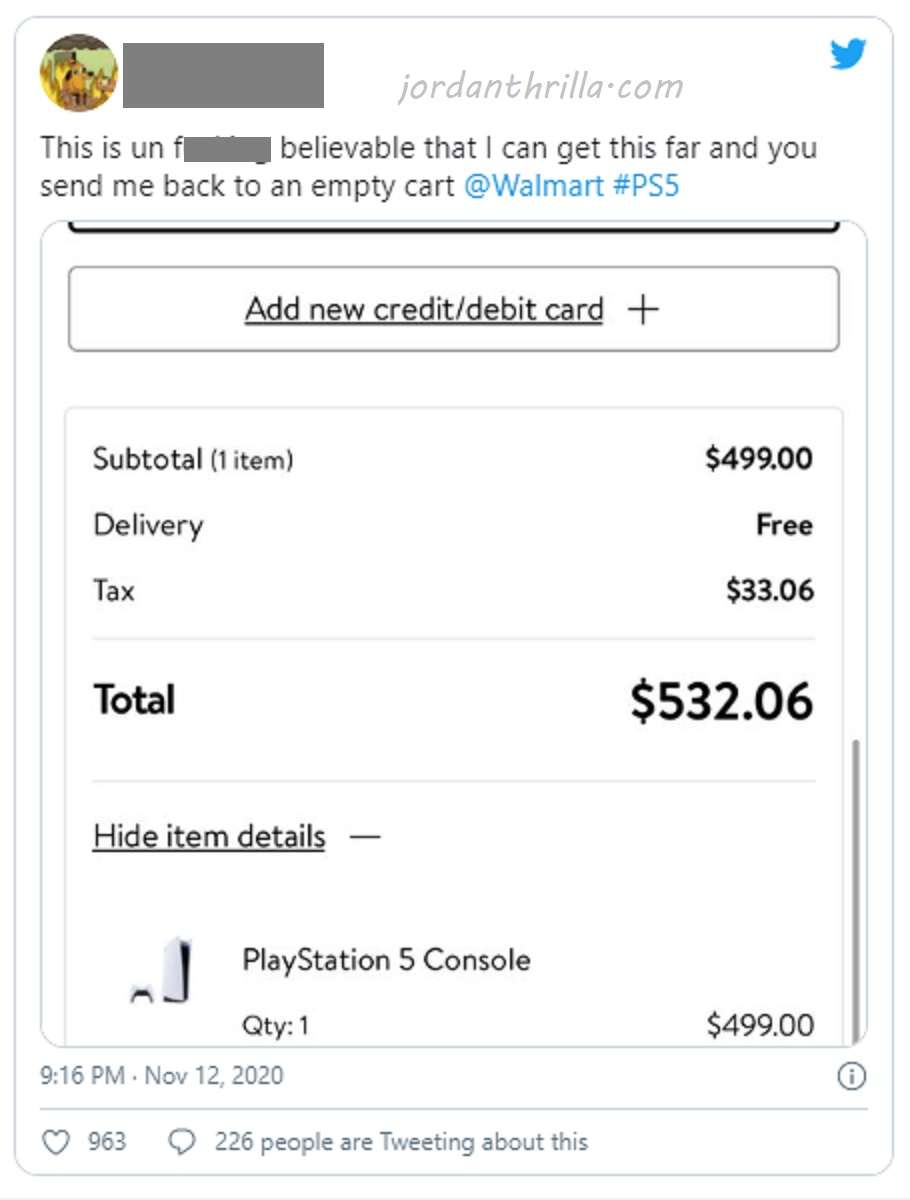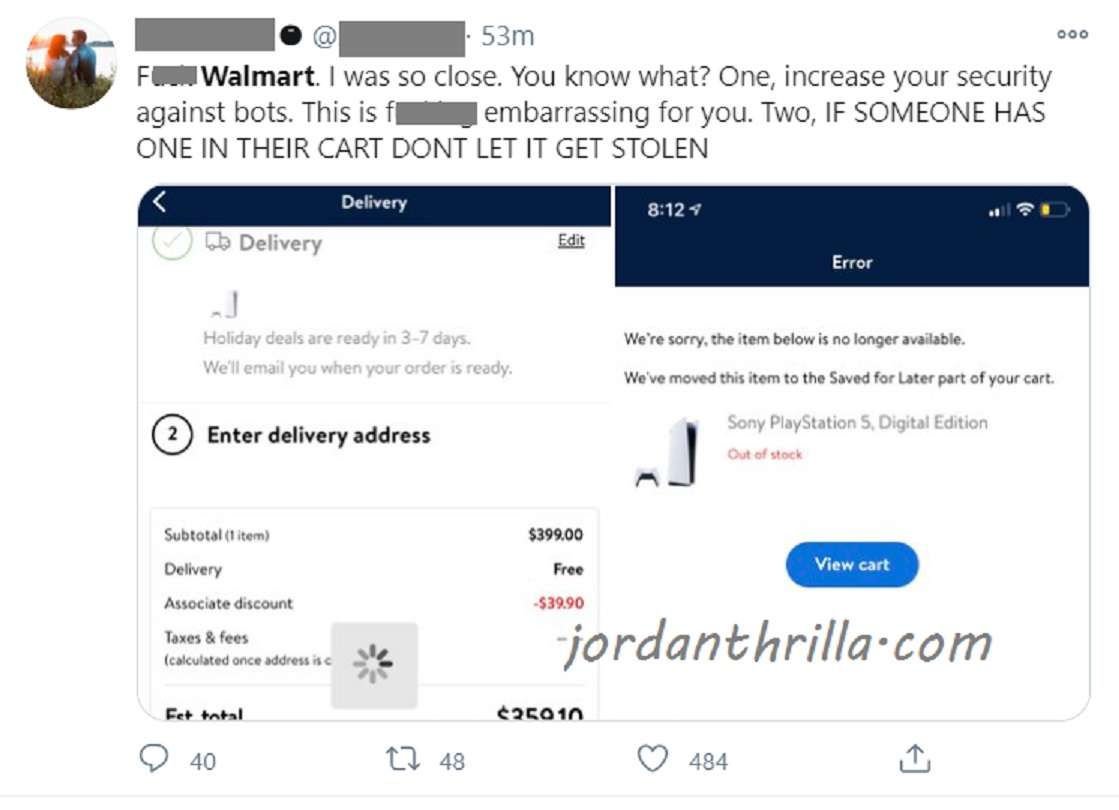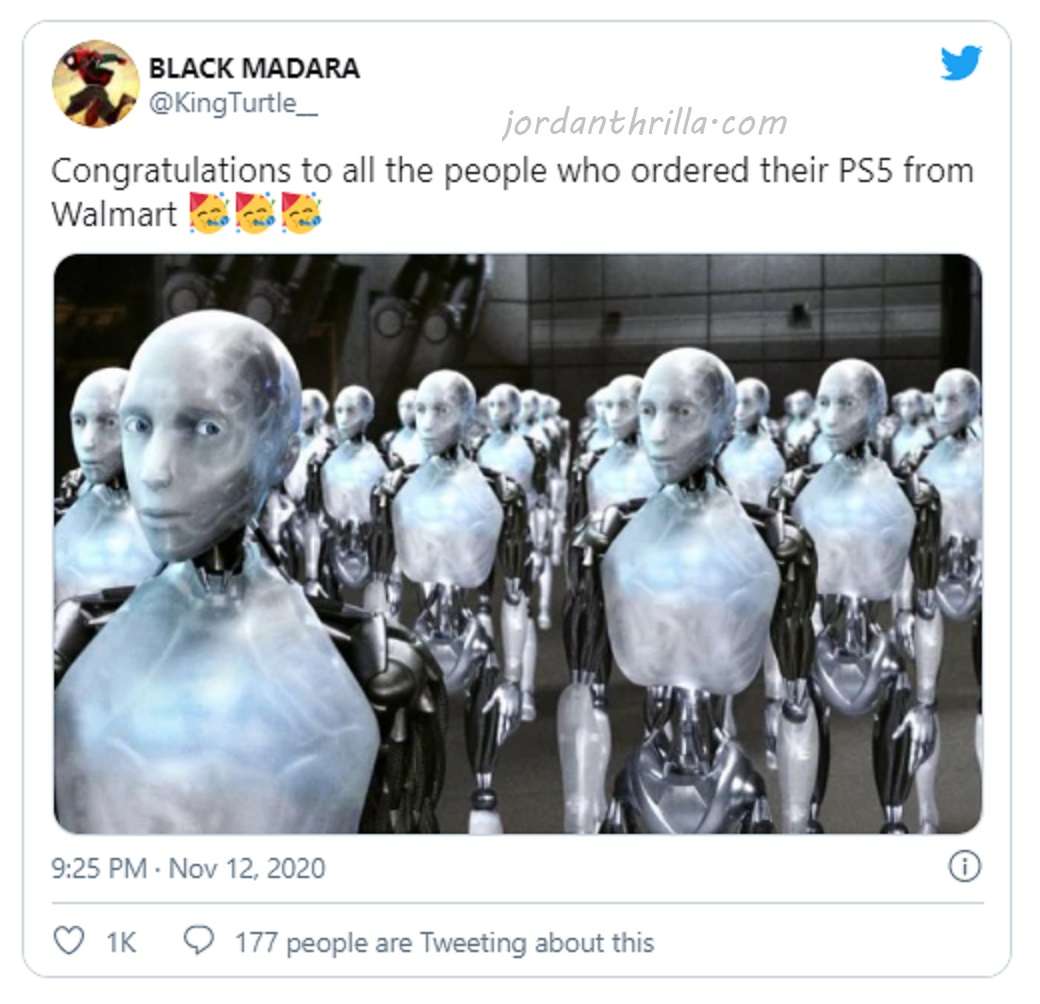 Of all the struggles people have went through trying to buy a Playstation 5 from Walmart, the online shopping cart glitches are the funniest. Some people thought they had a PS5 in their shopping cart, only to find out it was already out of stock upon checkout.
Most people are blaming bots for their Walmart PS5 woes, but when everyone is trying hard to get their hands on one it might just be extreme demand from real people.
If you managed to get a PS5 from Walmart you might want to try playing the lotto, because you have some good luck.
Author: JordanThrilla