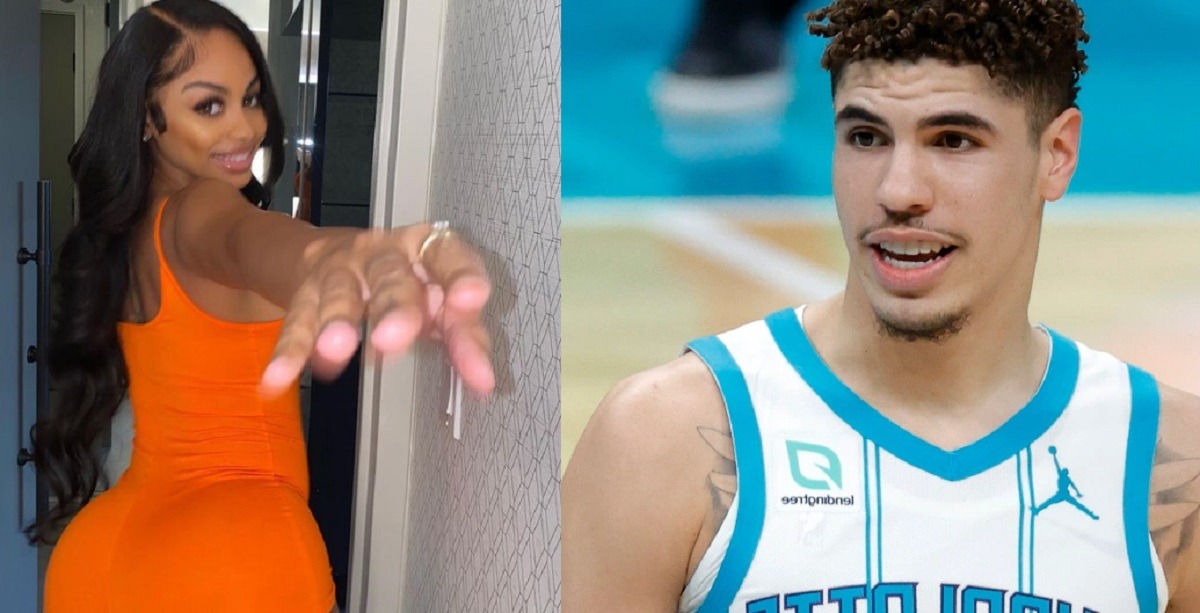 Social media is very afraid that LaMelo Ball is will end up like PJ Washington after he was spotted with an older woman who has a similar background to Brittany Renner. New photos show LaMelo Ball with his 32 year old Girlfriend Ana Montana. They think he may be going against the virtues of Big Baller Brand and Lavar Ball.
In the past he was connected with Teanna Trump, so in reality LaMelo Ball dating Ana Montana is presumably a better situation for him. However the 13 year age difference makes it highly possible that he could get taken advantage of, which is what people fear.
Take a look at LaMelo and his girlfriend Ana Montana together.

Details About LaMelo Ball's 32 Year Old Girlfriend Ana Montana
Ana Montana's real name is Analicia Chaves. She was born on New Bedforn MA, and is a Christian woman. In the past she was dating Real Madrid soccer player Karim Benzema, but that was way back in 2008. She makes her money through modeling and promoting brands on social media. Ana Montana's net worth is around $5 Milllion, so she definitely makes good money.
Let's hope and pray LaMelo Ball with Ana Montana doesn't turn into a PJ Washington vs Brittany Renner situation. Protect Big Baller Brand at all costs.
Author: JordanThrilla Staff