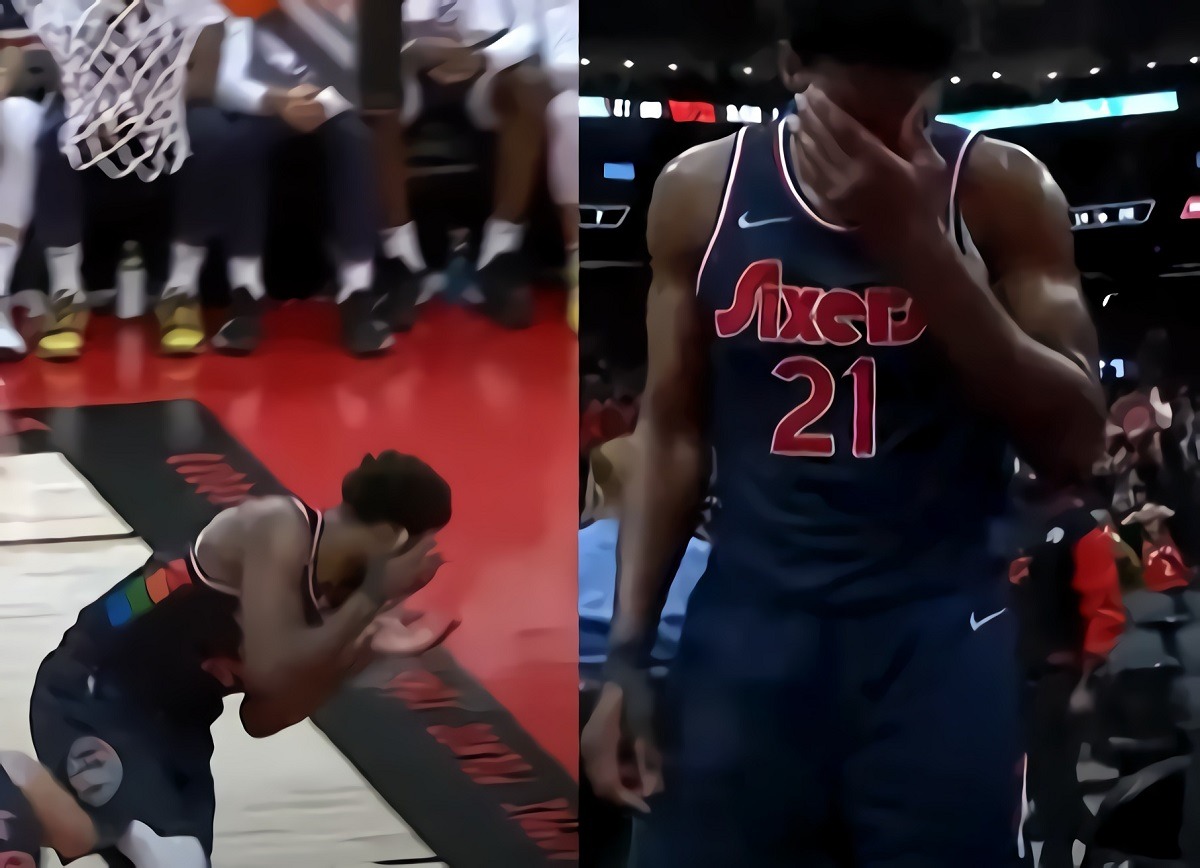 Doc Rivers silenced his haters today when Sixers came out in dominant fashion for Game 6. In a game that most people expected to be highly contested the Sixers proved they could be a defensive force with tenacity comparable to the Celtics. In the end with their offense decently flowing they came up big winning the game comfortably 132 -97. Now they're on to the second round to face Miami Heat.
Despite being a blowout the game wasn't without it's tense moments. First Chris Boucher tried to fight Joel Embiid after he elbowed him in his back. That incident would lead to what some people believe was a retaliation act. Pascal Siakam elbowed Joel Embiid's eye while driving to the basket. On slow motion replay it seemed like a slightly unnatural movement. Pascal Siakam's elbow left Joel Embiid's eye bloody as doctors frantically tried to close the massive cut.
Joel Embiid's Eye Bleeding During Postgame Interview After Eliminating Raptors Goes Viral
As the game came to an end Embiid's eye seemed to be swollen almost shut. However, the doctors were able to stop his vital red fluid from leaking through the cut. Things took an unexpected turn when Joel Embiid's eye started bleeding during his postgame interview. It almost looked fake in some ways, but was completely real. Embiid would quickly pull out a tissue to wipe his face. Take a look at how it went down.
First here is what people think was Joel Embiid dirty elbowing Chris Boucher in his back. Remember that's the kind of play that made Markieff Morris miss months.
Here is when Pascal Siakam elbowed Joel Embiid's eye bloody. That could be his surgically repaired eye socket.
This was Joel Embiid's eye bleeding during his postgame interview after Game 6.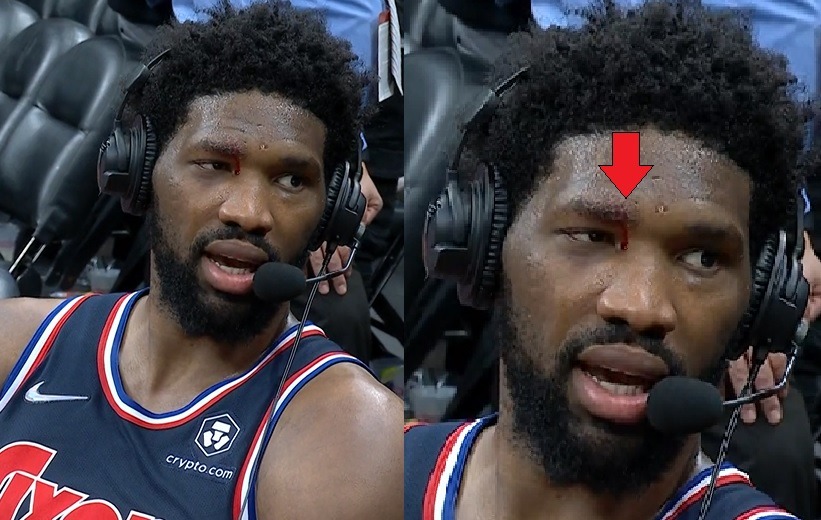 This series is being seen as vindication for Doc Rivers, Joel Embiid, and James Harden. The media has been crucifying Doc rivers over the past few days by focusing on the negative aspects of his Hall of Fame career. Making it to the second round isn't the ultimate goal, but this will silence his haters for now.
For James Harden he can now say he got further in the playoffs than Kyrie and KD this season, so in a way he made the right decision by forcing a trade.
For Joel Embiid this win further solidifies his presence among the top 5 players in the NBA. It also solidifies that Joel Embiid is the best center in the league. He finished the night with 33 points, 10 rebounds, and three blocks.