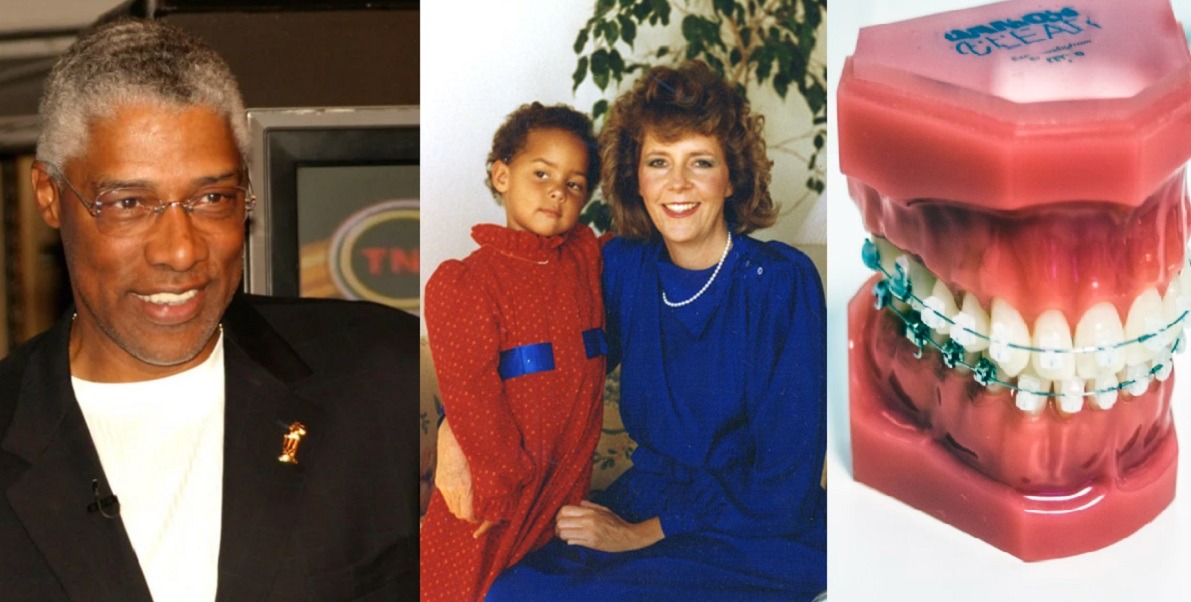 In today's episode of 'some things are better left unsaid', we have Julius Erving. Recently Julius Erving allegedly revealed the story behind why his last daughter was born, and people are outraged he would make such details public information.
Julius Erving Says Braces are the Reason his Daughter Alexandra Stevenson was Conceived
This strange story begins in 1979 when Julius Erving had a secret relationship with Samantha Stevenson who was sportswriter at the time. In his recent autobiography titled "Dr. J", he allegedly revealed what went on every time he would see Samantha, and how braces led to him impregnating her.
According to a report from Total Pro Sports, in the biography Julius Erving said that Samantha Stevenson only gave him top when he would come over to relax.
However, there was one night where she didn't, because she had just gotten braces put on her teeth. The thought of her putting her mouth near his appendage with all the metal around her teeth wasn't ideal, so Julius Erving smashed Samantha Stevenson instead, which led to her becoming pregnant. In his autobiography he allegedly says,
"I can only remember one time that we actually had intercourse, and that was because she had just gotten this new orthodontics to straighten her teeth. With a wire and gleaming metal bristling in her mouth, 0ral $ex was not an option."
Essentially Julius Erving is saying that braces are the only reason his daughter Alexandra Stevenson was born. With his athletic genes she would go on to become a superstar tennis player.
On social media many people are angry that Julius Erving would reveal this information about why his daughter was conceived, especially considering he didn't have a relationship with his daughter until 2004 when she was already grown.
Some people think Alexandra Stevenson might feel disrespected to know that she was born, because her dad Julius didn't want braces around his groin area.
All in all, this was another celebrity "some things are better left unsaid" moment.
Authors: JordanThrilla Staff