BBL aka the Brazilian Butt Lift remains one of the most popular plastic surgery procedures women undergo around the world. Rather than using silicone implants, a Brazilian Butt Lift uses you're own excess body fat, and repositions it to make it appear you have a naturally round bottom. It sounds nasty, and apparently now many women are realizing it looks nasty in many cases too.
Brazilian Butt Lifts Cancelled in 2022? Woman's BBLs Twitter Thread Goes Viral
A viral tweet about BBLs sparked a discussion about how aesthetically pleasing or unpleasing they are to the average person. When people think about buttock augmentation procedures famous celebrities who allegedly had work done on their behind like Kim Kardashian come mind, which some people describe as the "diaper butt" look.
If you go online you can see many before and after pictures that make BBLs look like a fool proof procedure. However, in many cases the Brazilian Butt Lifts the average person has seen in real life are horrific for different reasons.
What started the viral BBLs twitter thread was a tweet where a woman said,
"Seeing bbls in real life make you not want it anymore if you did."
Her message was short, but powerful and has currently garnered over 100,000 likes. In response to her tweet women from the around the world started telling real life horror stories about Brazilian Butt Lift they witnessed, or friends they know who recently had them done and are now suffering the consequences. They also clowned celebrities who have BBLs that look less than stellar.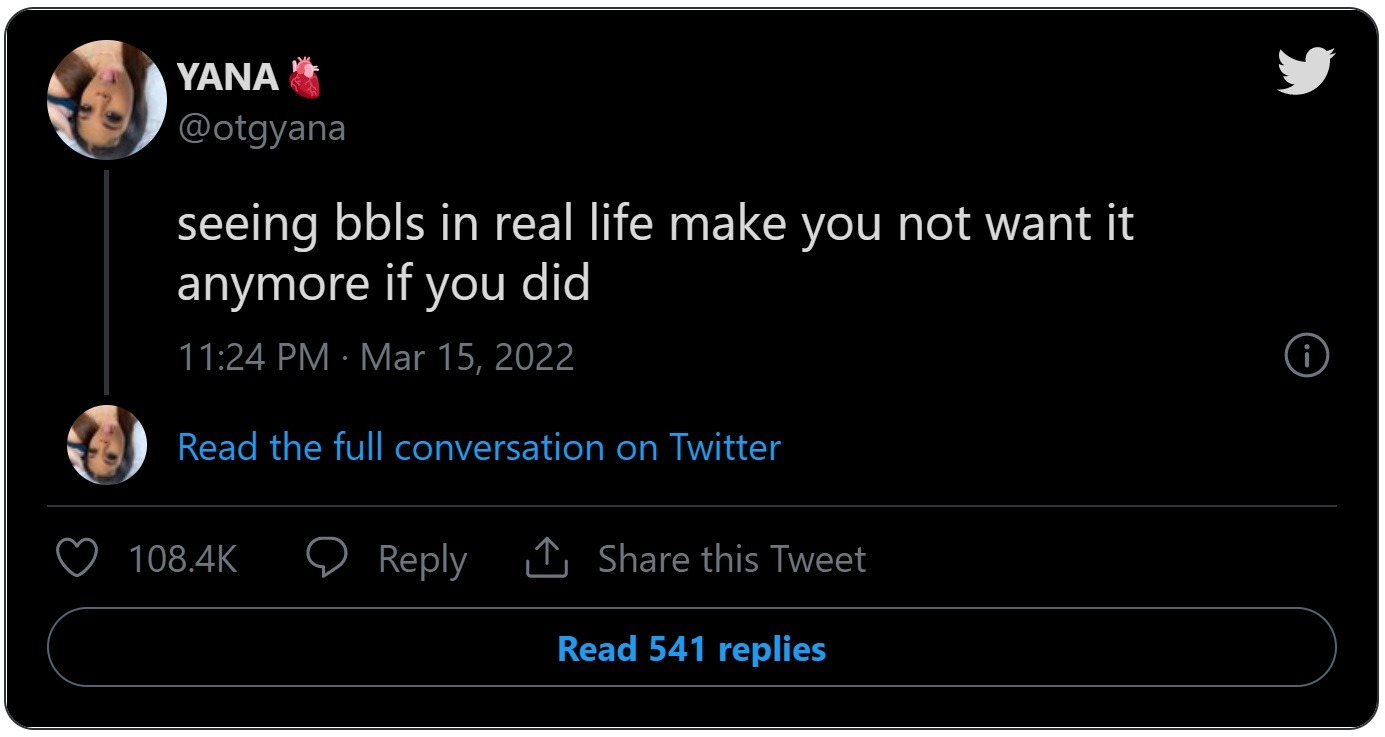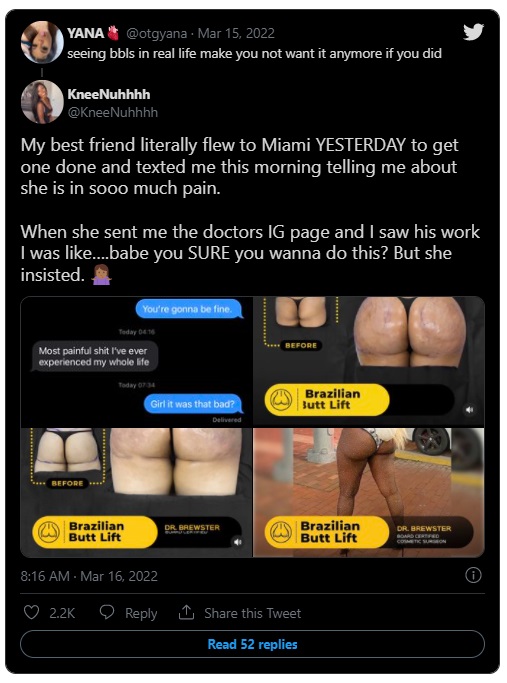 This is the text conversation from the tweet above. Prayers up for her friend.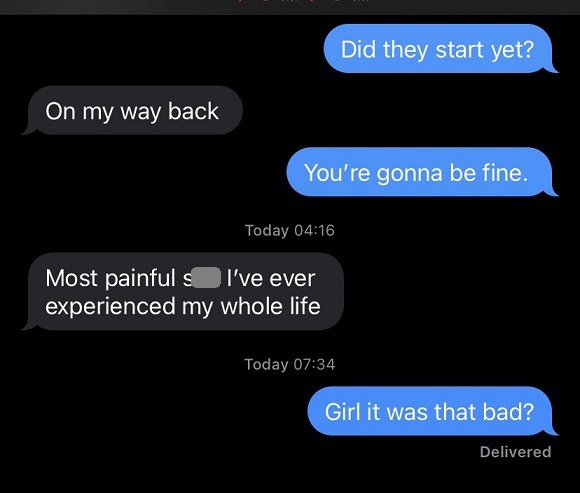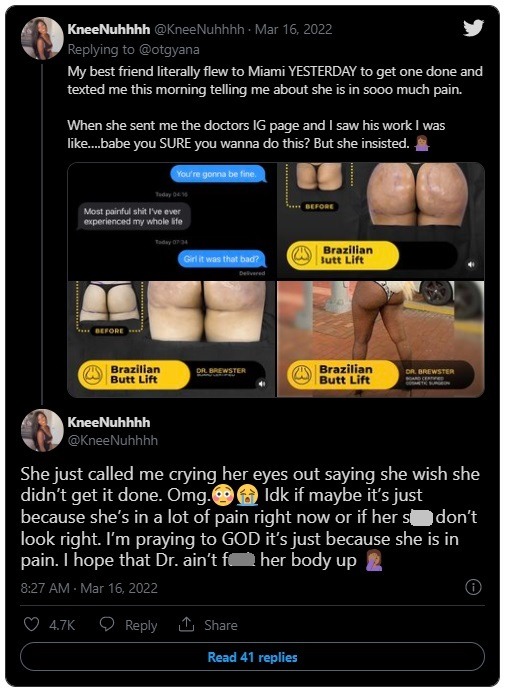 Alexis Sky's Brazilian butt lift got roasted. They really said the extra fat in her butt got her looking like a wishbone.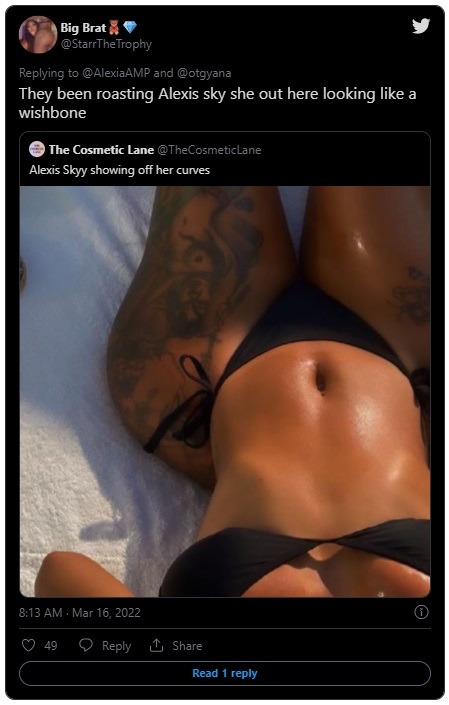 Jordyn Woods' mom Elizabeth's Brazilian Butt Lift got roasted too. They said her butt looks like a 7, and once you see it, it can't be unseen.