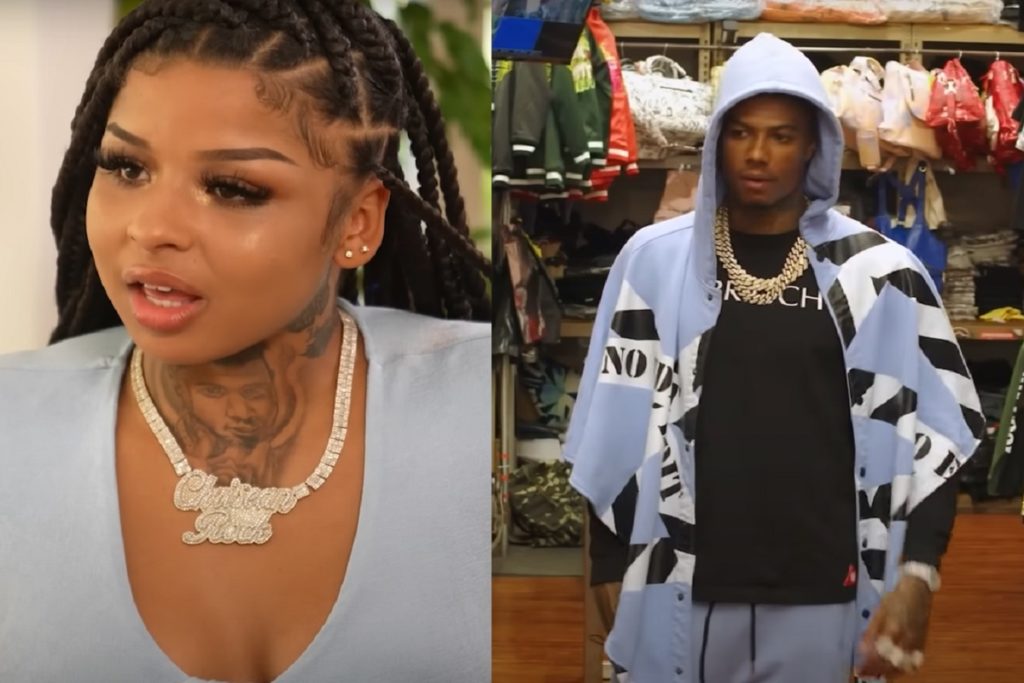 Everyone knows that Blueface and Chrisean Rock have one of the craziest relationships in recent hip-hop history. Every few weeks footage surfaces of them throwing hands with each other. Recently the situation became super scary when she posted a video showing a black eye, busted nose, and bleeding lip. In the footage she claimed that Blueface had beaten her up for texting another man. However, now her story is changing.
Did Blueface Save Chrisean Rock From Jumping Out a Moving Car on Highway?
In a recent video responding to the backlash of the situation Chrisean Rock said that Blueface didn't beat her up. According to her story Blueface saved Chrisean Rock from jumping out a car on the highway. Apparently the injuries she suffered were from a scuffle that ensued when she kept trying exit the vehicle while the car was still moving.
The question everyone is wondering is if she is telling the truth, or trying to keep Blueface from getting in trouble? Take a listen to her story.
That's a complete 180 from the first story she put out saying that she was assaulted for texting another man.
It seems Chrisean Rock is attributing this situation to a drinking problem she has, because in the caption of her video saying Blueface is innocent she wrote, "I'll be working on my mental health and liquor habits". The first step to recovering from an alcohol issue is admitting you have a problem, so she's making progress in that regard. Hopefully she's telling the truth, and Blueface didn't make her lie to the world to stay out of trouble.