Tupac allegedly died 26 years ago on September 13, 1996. Since then there have been endless conspiracy theories on whether he faked his death to get out of the limelight, and lead a normal life. Despite the fact that it still hasn't been definitively proven that he is still alive after all these years, people still hold on to hope because of strange occurrences that seem to support the theory that he is. Recent never before seen photos have only added more fuel to those theories.
Is Tupac Hiding in Cuba? Here is Why New Fresh 2pac Photos are Sparking Conspiracy Theories He Is Still Alive
A new photo of Tupac surfaced on Twitter, and people convinced that it was recently taken. The clothes he's wearing and clarity of the photo look a bit too modern to be from the 90s. In addition people can't understand how there are still new Tupac pictures being released even though he supposedly died 26 years ago. Some people believe that Tupac might be hiding in Cuba, while others believe he may have changed his identity to Akil the MC. The tweet has since garnered over 170,000 likes, and many of the reactions are from people saying that they now believe 2Pac is alive.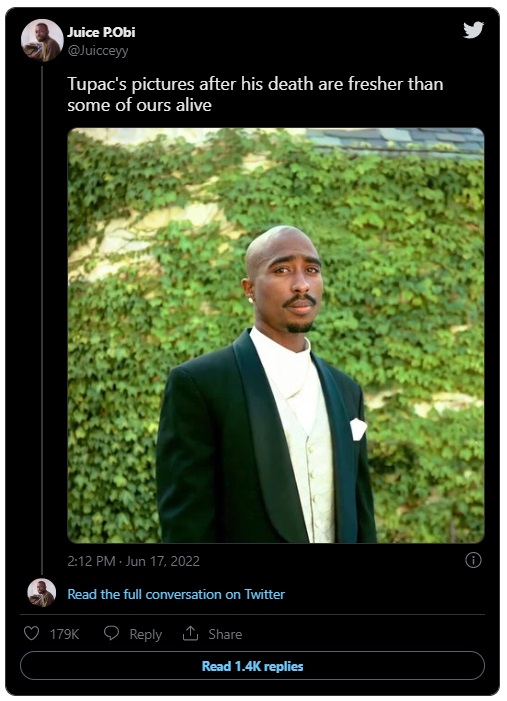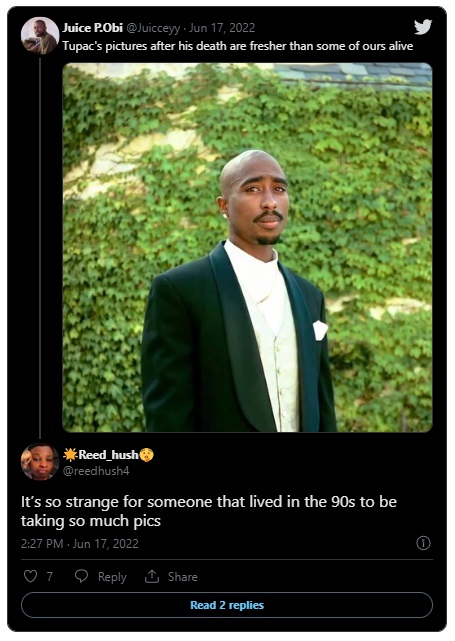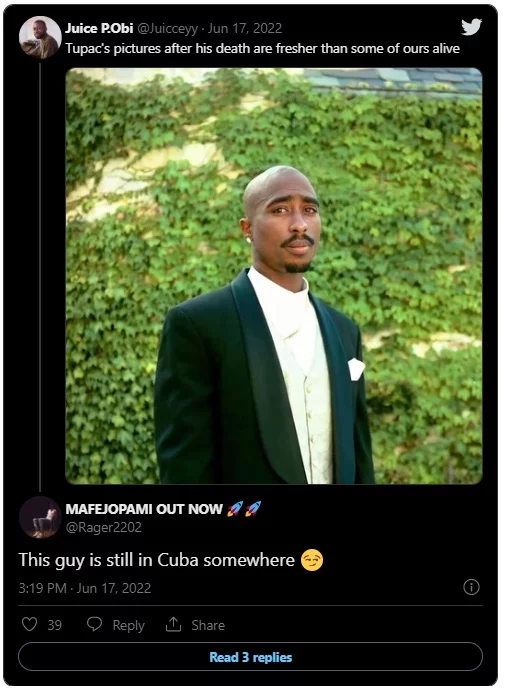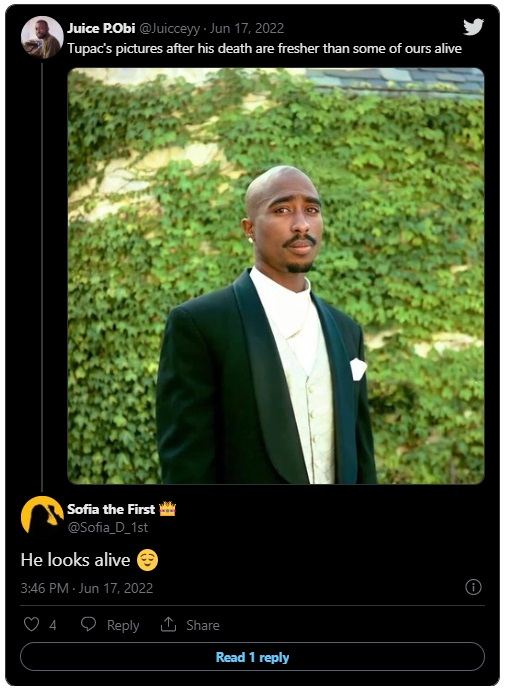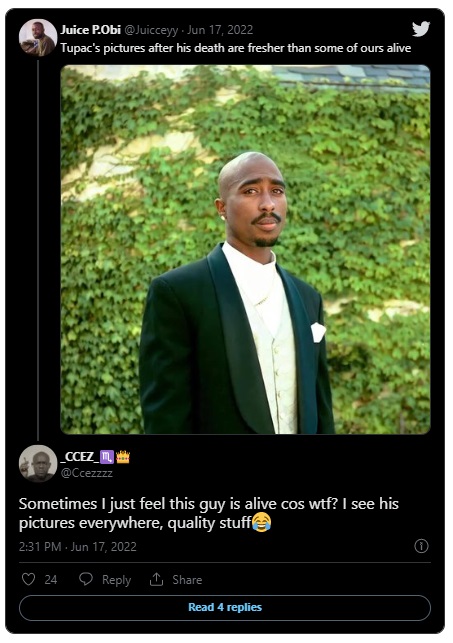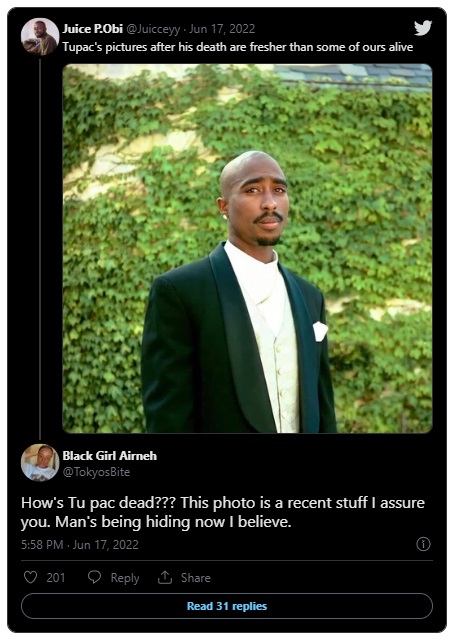 Tupac continues to be the epitome of what it means to truly live forever. There is no other superstar in history that so many people are convinced is still alive almost thirty years after their death. It seems he has more recent pictures on social media than people who actually have social media accounts.
If 2Pac is really alive he would be 51 years old right now, so he would be still be relatively young.