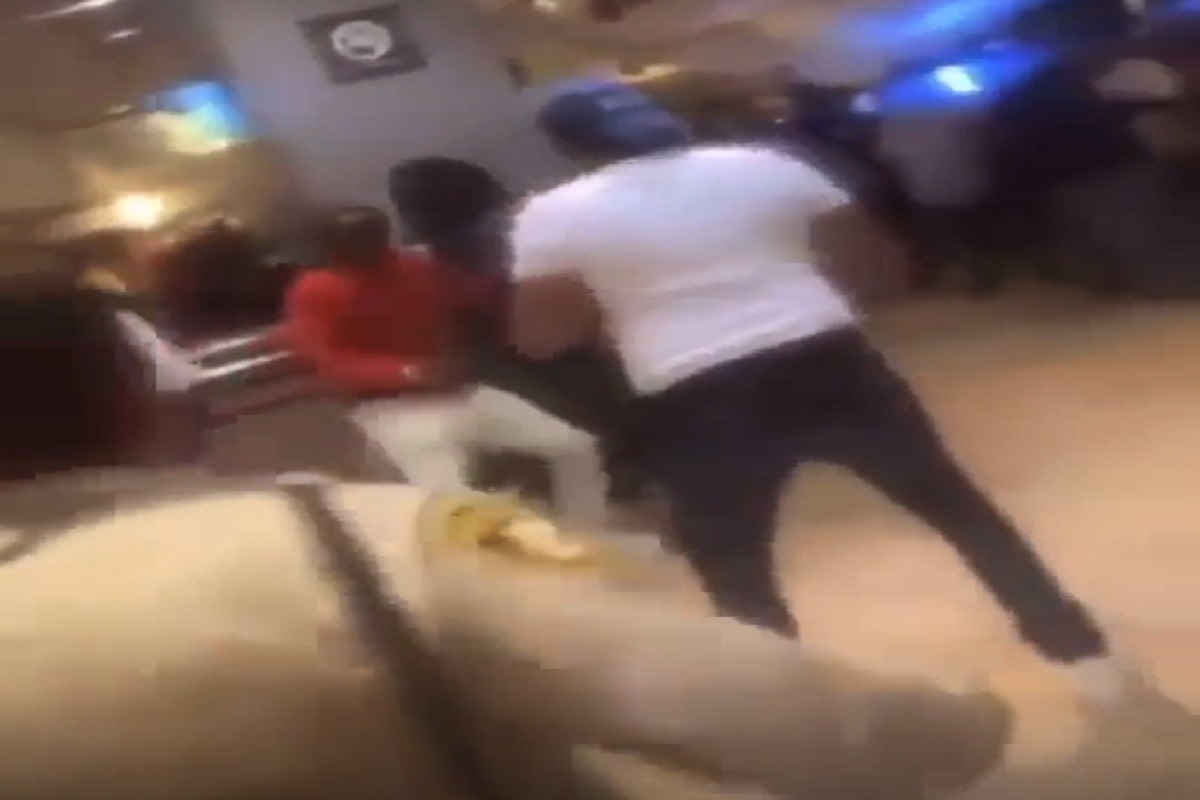 A peaceful night in Las Vegas turned into chaos when two rappers with beef crossed paths. Viral video shows the moment Philthy Rich fights Dame Fame at Mandalay Bay Convention Center in Las Vegas.
Based on the footage Dame Fame punched Philthy Rich as he was being held by police. Since there was so much security that was really the only hit that landed. In the video you can hear people saying that Philthy Rich got sneaked punched.
Part 1 of the Dame Fame vs Philthy Rich fight.
Part 2.
Luckily for the people there police stopped the situation before an all out brawl started. At least it was fists flying, and not gunshots.
Author: JordanThrilla Staff