Back in November a conspiracy theory that Justin Johnson aka Straight Dropp killed Young Dolph went viral after fans noticed something strange about where police found the getaway car Young Dolph's killers used. Now it appears FEDS and Memphis police have confirmed he is connected to what happened in some way.
Justin Johnson aka Straight Dropp on the Run from Cops After FEDS and Memphis Police Officially Connect Straight Dropp to Killing Young Dolph
Back in November police reports stated that a "private vehicle" dropped the shooter off at the hospital, where he died from his injuries before doctors could save him. People were convinced the scenery of where the getaway vehicle was found held the answer who sent shooters to murder Young Dolph, and it now appears they may have been right.
According to recent reports FEDS and Memphis Police are offering a $15,000 reward to anyone that can help them capture Justin Johnson aka Straight Dropp. This indicates that Straight Dropp is on the run from police, and is currently in hiding. No details have been revealed on how they connected Straight Dropp to Young Dolph's death, so let's look back on how the internet solved this mystery.
Was Young Dolph's Killers' Getaway Car at Same House Seen in Straight Dropp's Music Video?
One of Young Dolph's killers used a white Mercedes as a getaway car, which was later found in Orange Mound after the shooter died at the hospital. Pictures posted on social media seemed to show that the house in the photos from the scene of where the getaway car was found matched the house in a Straight Dropp music video. At the time it seem like a bit of a reach, but in hindsight the internet detectives may have been spot on.
First take a look at some photos of where they found the getaway car used by the people who shot Young Dolph dead.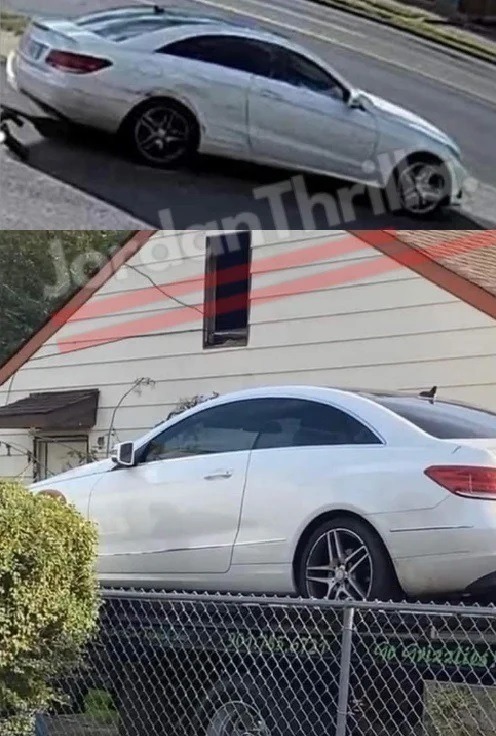 People thought Young Dolph's killers' getaway car was at the same house in this Straight Dropp music video below. Pay close attention to the intricate details of the house in the background. It seems internet detectives were definitely on to something.
Here is closer look at some of the details that stood out to conspiracy theorists. Notice that both houses have that same cover attached to the edge of roof, and the same wood panel design on the corner.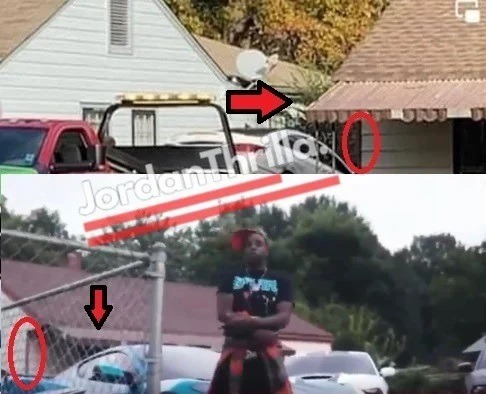 Why Do FEDS and Memphis Police Believe Straight Dropp Killed Young Dolph?
The evidence conspiracy theorists presented to support their theory that Straight Dropp murdered Young Dolph didn't end with just the allegations about the getaway car being at a house in his music video.
Straight Dropp was formerly affiliated with P.R.E., but had a falling out with Young Dolph. For example below is a photo where Straight Dropp said he wanted to be scratched out a picture beside Young Dolph back in 2018.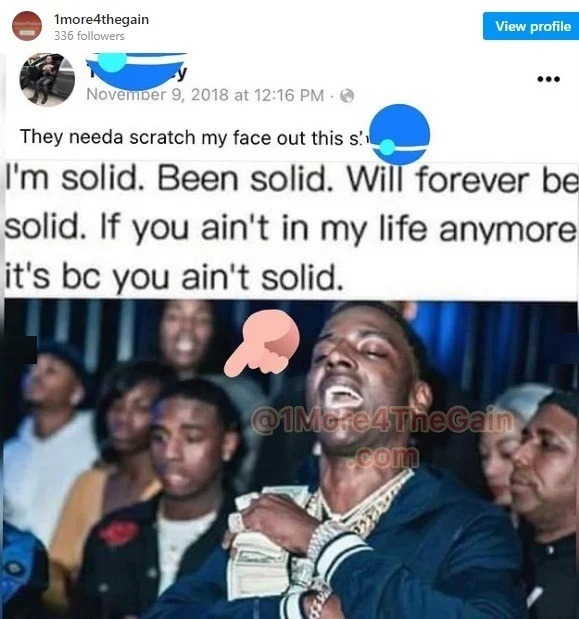 The evidence showing that Straight Dropp was beefing with Young Dolph was probably what helped FEDS and Memphis Police connect him to Young Dolph's death. The question now is how long will it take for FEDS to capture Straight Dropp to question him?
In our article from back in November talking about the Straight Dropp killed Young Dolph conspiracy theory, we said it would be one of the craziest plot twists ever if he was really connected to his death. That plot twist actually came to fruition in 2022.
This has been a crazy year so far, and were only 5 days in.
Authors: JordanThrilla Staff