Is Migos breaking up? Recent events have the music world worried that one of the most legendary trios in hip-hop history is on the brink of a major shakeup. Migos, Takeoff, and Quavo have made music in perfect harmony for so many years. Here and there they did solo songs, but their efforts as a group are what made them most famous. Sadly that may be coming to an end.
Why Did Offset Unfollow Quavo and Takeoff on Instagram?
Recently it was announced that Quavo and Takeoff were releasing a new single called 'Unc and Phew' on Friday May 20. The single would be their first as duo, rather than trio. Of course that left people wondering why Offset was missing from the track. Later the hip-hop world would be stunned when Offset unfollowed Quavo and Takeoff on Instagram. Is that a sign of the end of an era?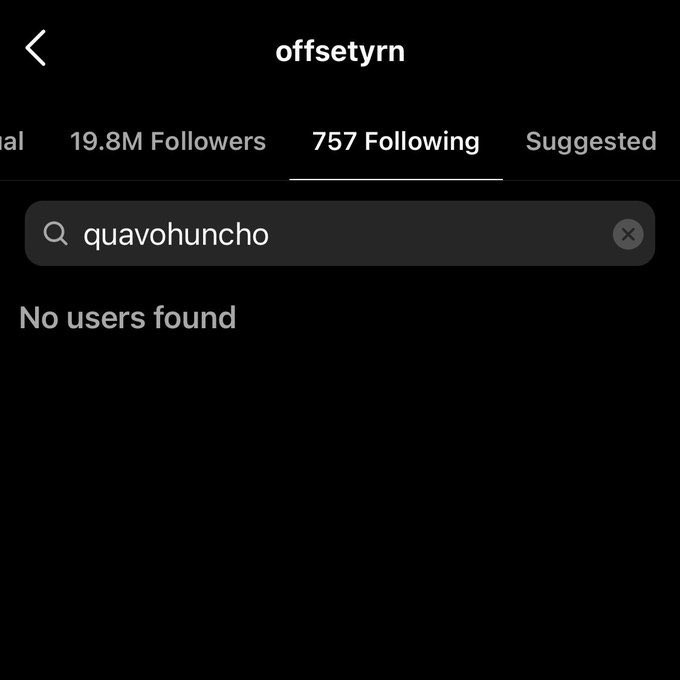 Is Offset Unfollowing Takeoff and Quavo a Promotional Stunt? Details Behind the Migos Breaking Up Conspiracy Theory
Considering that Takeoff and Quavo have a single coming out as a duo, the timing of the unfollow situation seems to bit strange to some people. This fuels a theory that Offset unfollowing his band mates is a manufactured ploy to promote the single. If that was their plan then it's working pretty well, because they have social media buzzing even more about the track. The bright side of this situation is it could increase the chances of getting an Offset solo album.