Breaking news is hitting the airwaves that may indicate the Young Dolph shooting has started a true street war. According to reports Blac Youngsta grandma's house was shot up, and Yo Gotti mom's restaurant was also shot up shortly after the Young Dolph shooting. Details are scarce about incidents, but there is a heavy police presence around both areas.
Was Yo Gotti's

Restaurant and Blac Youngsta's Grandma House Shot Up in Retaliation for Young Dolph Shooting?
Given the timeline of events a conspiracy theory that Yo Gotti and Blac Youngsta killed Young Dolph has arisen. People think that Blac Youngsta grandmother's house getting shot up, and Yo Gotti's restaurant being targeted is direct retaliation for Young Dolph getting murdered at Makeda's Butter Cookies.
Take a look at some social media reactions to the news about the shooting at Blac Youngsta's grandmother's house, and Yo Gotti mother's restaurant.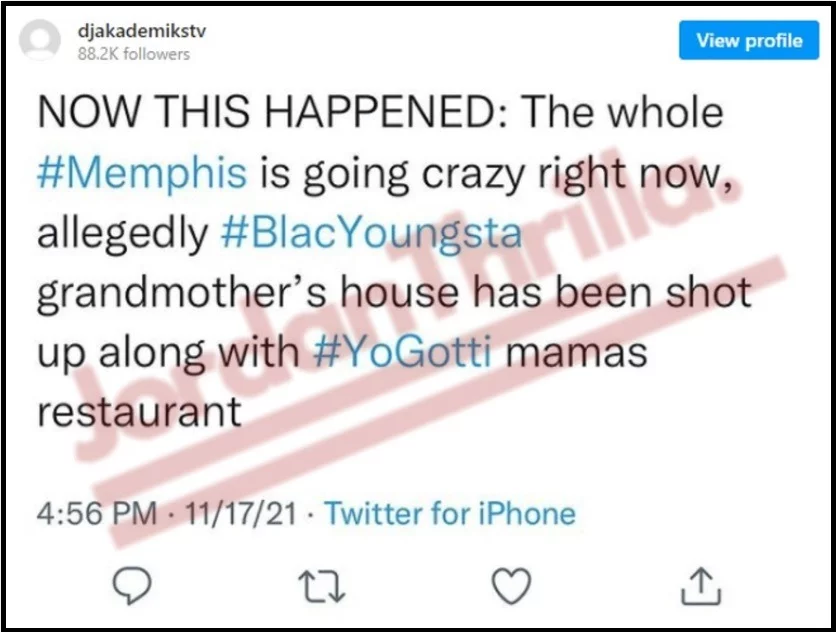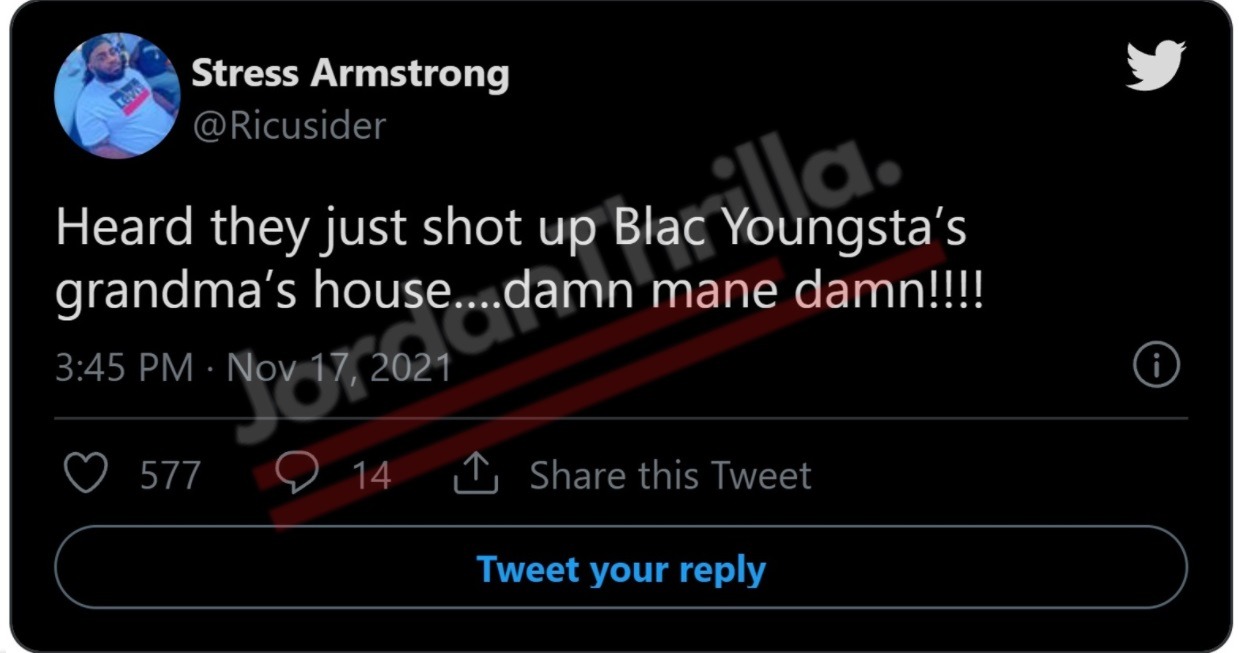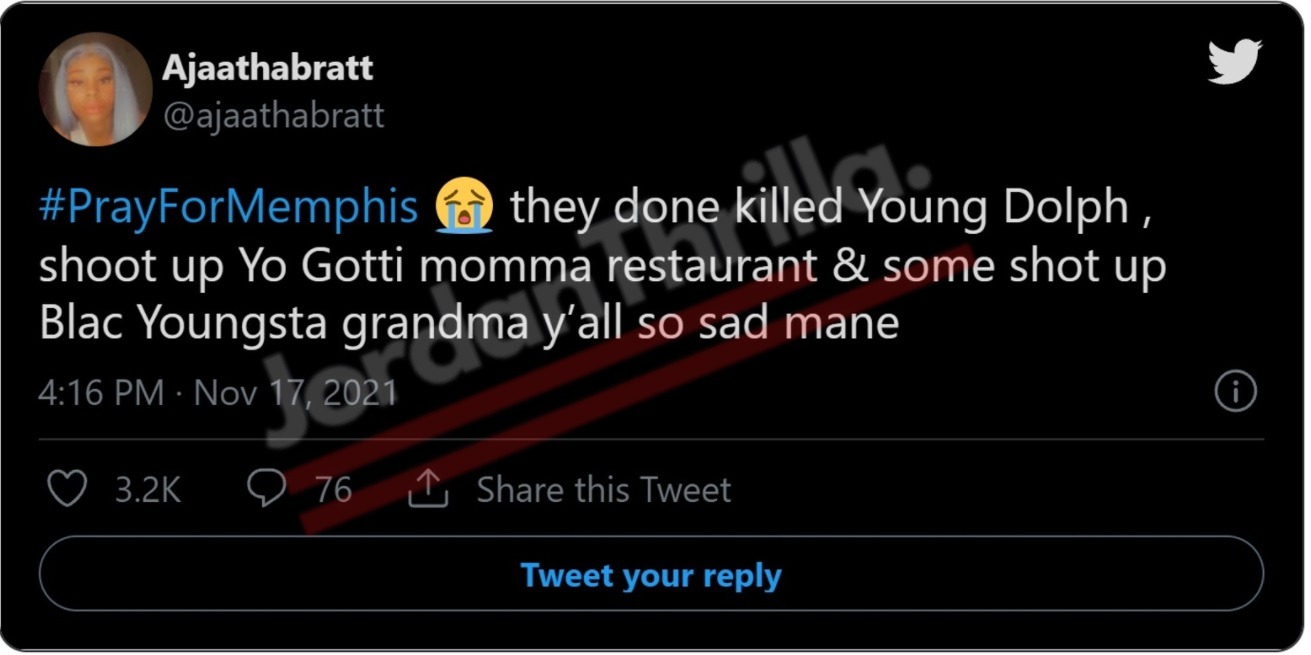 This is the scene in Memphis as shootings are ringing out across the city after Young Dolph's death. The police presence is massive.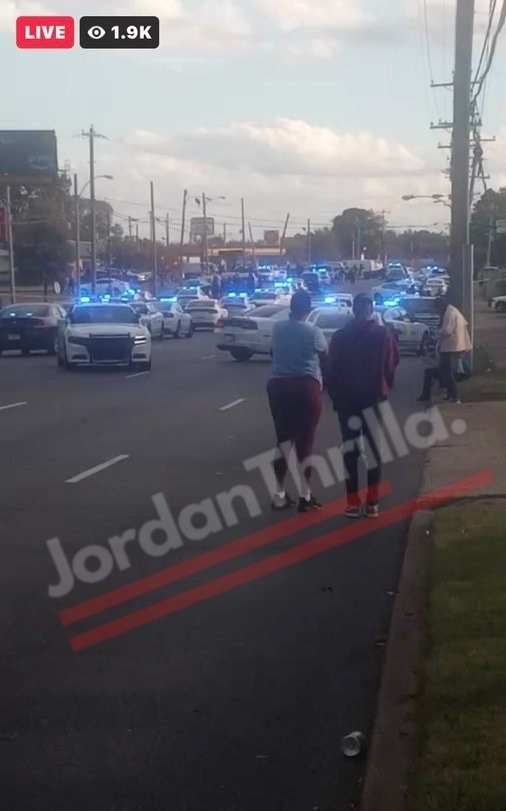 Did Blac Youngsta and Yo Gotti Murder Young Dolph?
Although police haven't officially announced who murdered Young Dolph, could the streets know who was behind it? It clearly isn't a coincidence that Blac Youngsta's grandma got shot at, and Yo Gotti mother's restaurant got shot up. It's clear people are targeting their families after the Young Dolph shooting.
Prayers up for Memphis, it's real out there right now.
Author: JordanThrilla Staff