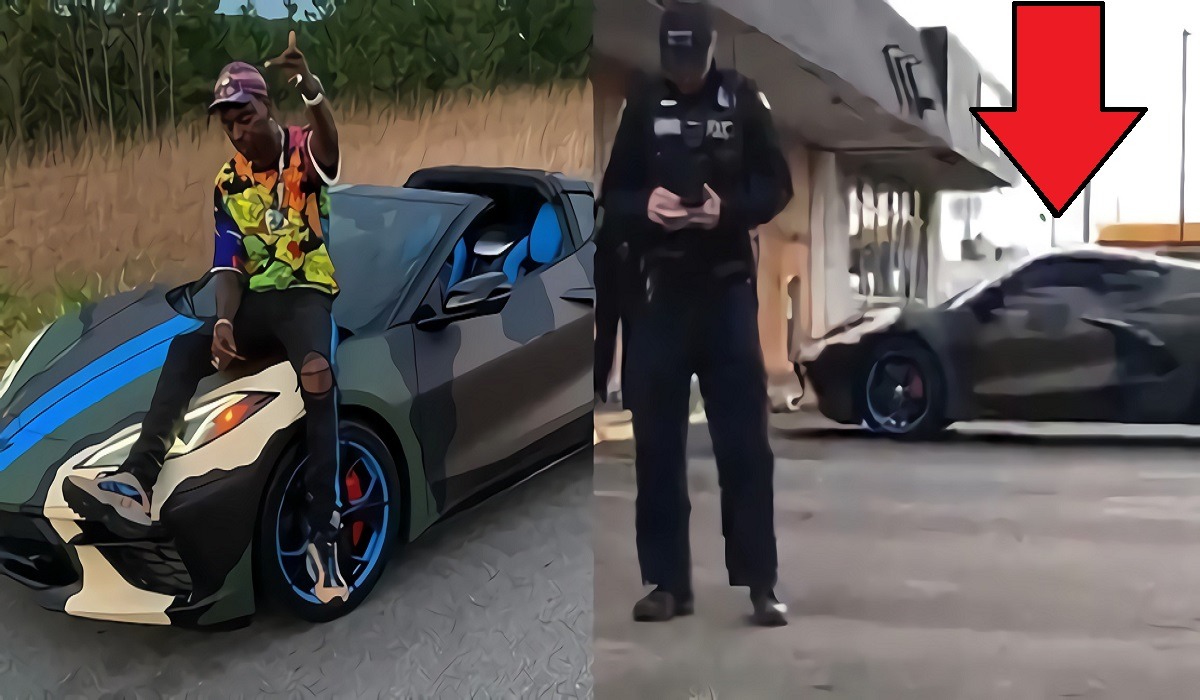 Earlier today the hip-hop world was shaken when police reported that Young Dolph is dead. According to police reports around 1pm a shooting went down while Young Dolph was visiting Makeda's Butter Cookies in Memphis Tennessee. Young Dolph was shot dead it what has been described as an ambush. Some people allege the shooters shot Young Dolph 50 times. Now the identities of Young Dolph's killers may have been partially revealed.
Memphis Police Release Security Camera Pictures of Two Men Who Killed Young Dolph at Makeda's Butter Cookies
Although there is no publicly released footage of the Young Dolph shooting, police released another piece of evidence they are using to track down the suspects. As the investigation continues, Memphis police released a picture of the suspects who shot Young Dolph dead. One of the men of murdered Young Dolph appears to be holding a semiautomatic rifle, which corroborates with the rumors that he was shot 50 times.
The pictures seem to show that the two shooters walked right up to the glass window where Young Dolph was standing then opened fire.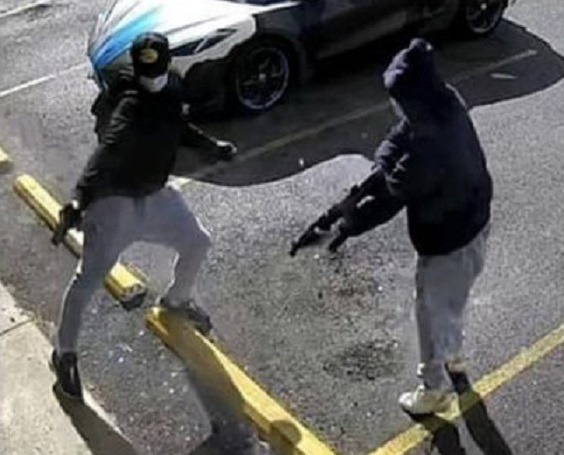 In a photo from the aftermath of the shooting, Makeda's Cookies windows were shattered from the hail of gunfire. The video footage of the moments after the shooting really puts in perspective how scary the situation is. Some people claim that Young Dolph dead body's arm is resting out the window in the aftermath picture below.
When the hip-hop world thought the day couldn't get any sadder news broke alleging Yo Gotti mom's restaurant was shot up, and Blac Youngsta grandma's house got shot up as well. This allegedly went down shortly after the Young Dolph shooting. Those incidents sparked conspiracy theories that they might be retaliation for Young Dolph's death considering the timeline.
Will Memphis police find out who sent the shooters at Young Dolph? Or will it become another cold case in hip-hop history?
Author: JordanThrilla Staff