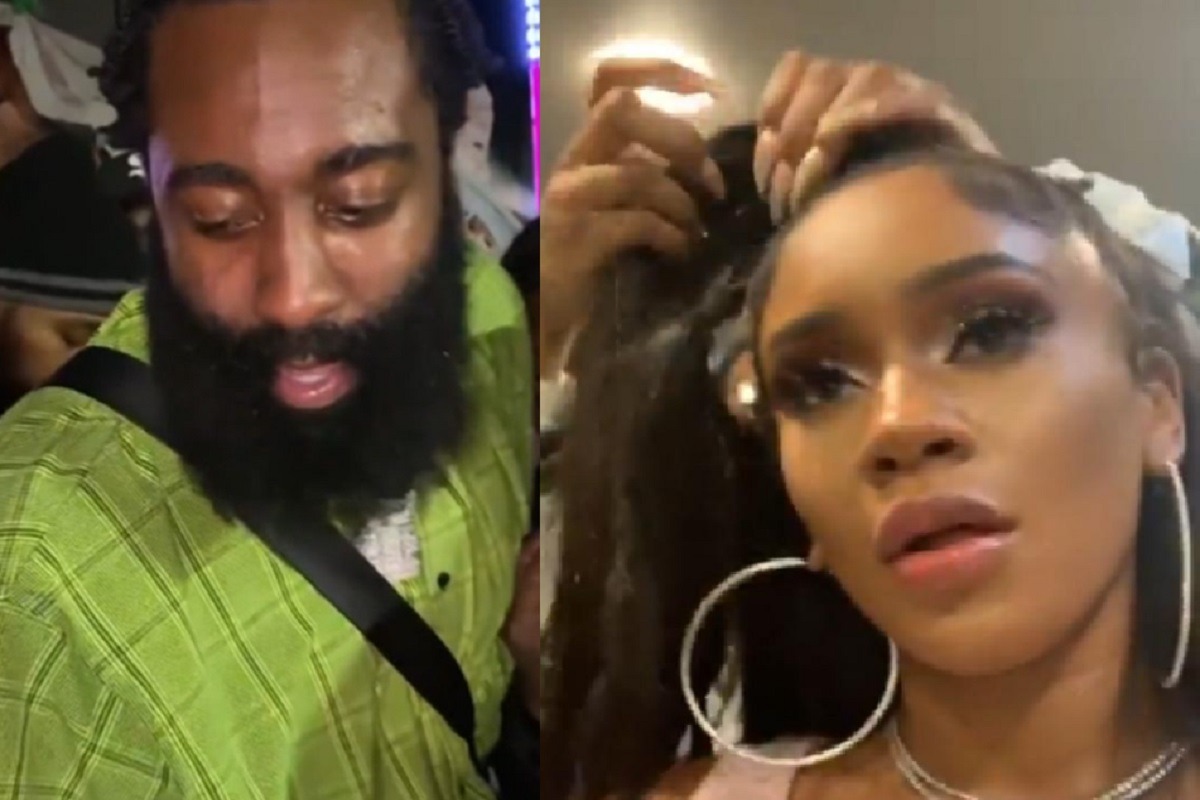 A recent rumor had people torn between calling James Harden desperate or a baller. Somehow a story went viral that alleged James Harden paid Saweetie $100K to go on a date with him. Not too long after James Harden responded to the Saweetie rumor on Instagram with a very emotional message.
His words were very straight forward, and transparent. James Harden denied he cashapped Saweetie $100K for a date. He called out the people who created the false rumor with a simple request, "Leave me out of all the weird s***".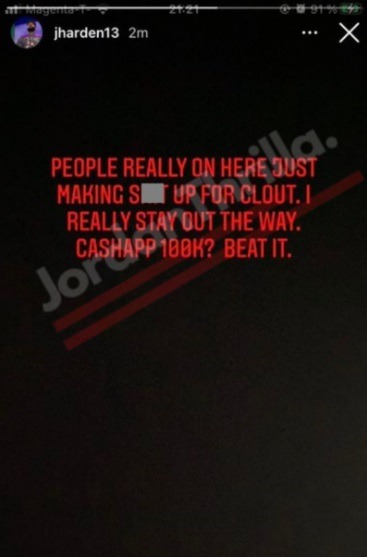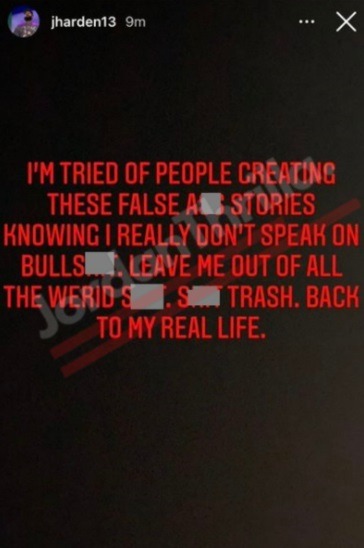 This is probably the first time anyone has seen James Harden get so emotional about a rumor on social media. It was probably all the jokes about James Harden being desperate that really grinded his gears with that one.
There you have it James Harden did not cashapp Saweetie $100K to go on a date.
Author: JordanThrilla Staff