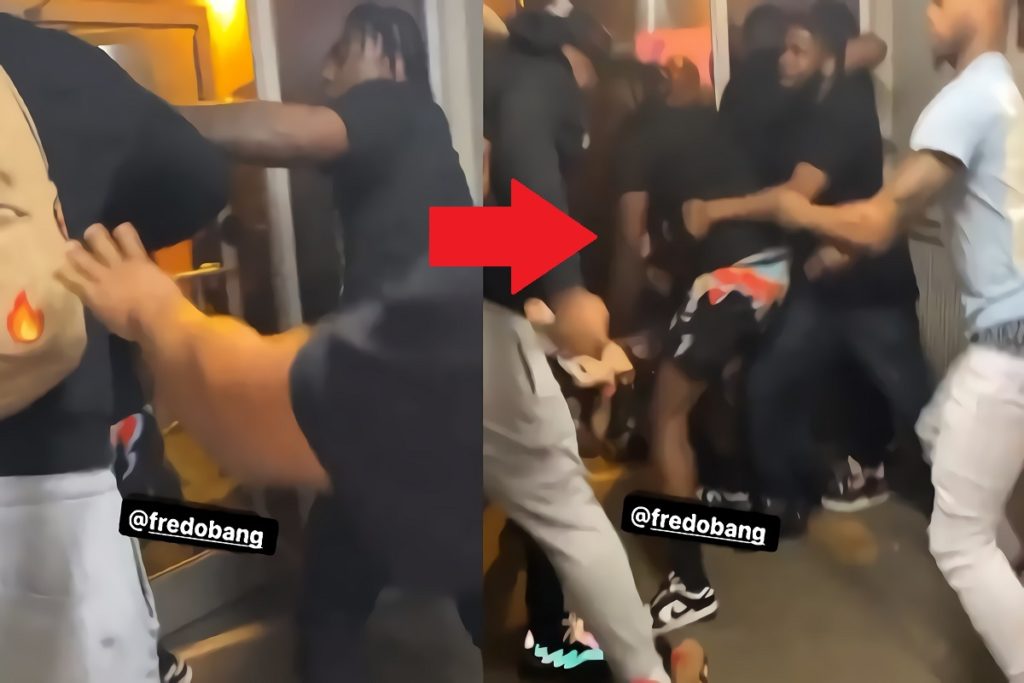 It's no secret that Fredo Bang has a long standing beef with NBA Youngboy. The two have been going at each other for years with various diss tracks, and comments on social media. The amount of disdain they have for each other was conveyed after an NBA Youngboy fan found himself in a dangerous situation for talking that talk at the wrong time.
Video Shows Triggered Fredo Bang's Crew Jumping NBA Youngboy Fan Who Yelled '4KT' in His Face
Recently Fredo Bang was at a venue minding his business when a brave NBA Youngboy fan decided he wanted to heckle him. That would end up being a huge mistake as he quickly found himself getting punched from all angles by Fredo Bang and his crew after he yelled '4KT'. For those that might not be familiar 4KT is group created by NBA Youngboy, which is made up of various rappers, singers, and producers. Think of it as his version of YSL.
Take a look at the footage showing how Fredo Bang's crew jumped a NBA Youngboy fan just for saying 4KT.
Fredo Bang has dissed 4KT on records many times. For example the footage below is from a 2020 video shoot he did in Baton Rouge Louisiana for a NBA Youngboy diss track. On this song you can hear him say, "I am way from that 4, I don't know a 63rd".
In this situation the fan brought that beat down on himself by saying a phrase he knew would get Fredo Bang and his crew triggered. However, Fredo Bang fighting a fan for saying 4KT could end up being very costly mistake if that person decides to file a lawsuit, and possibly wins the case.
Who knows maybe the NBA Youngboy fan was hoping to get beat up, so he could sue Fredo Bang and cash out in the court of law.