Just a few days after Baby Cino was shot dead, the hip-hop world is reeling from another murder case. According to reports popular DMV rapper Goonew is dead. Details about his shooting death involve more gun violence.
Where and Why Was Goonew Shot Dead?
According to police reports unknown assailants killed Goonew on the 3400 Block of Walters Lane, which is a located in District Heights. After arriving at the hospital in critical condition, doctors announced Goonew was dead. At the moment the motive behind the Goonew shooting murder is still unknown. He didn't seem like type of guy that had many enemies.
Celebrities React to Goonew Dead News
Goonew was a very influential artist due to his mastery of the "whisper flow". He was a rapper that could truly be described as a one of one. Naturally people on social media are distraught that another great hip-hop talent has been taken from the world way too early. Take a look at some celebrity reactions to Goonew's death.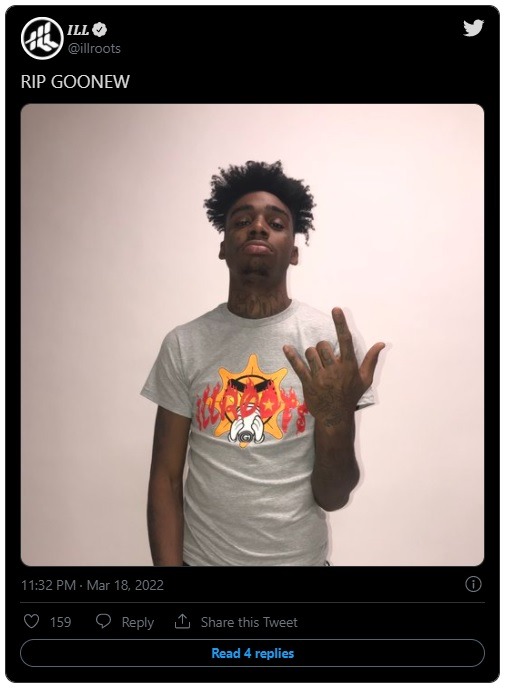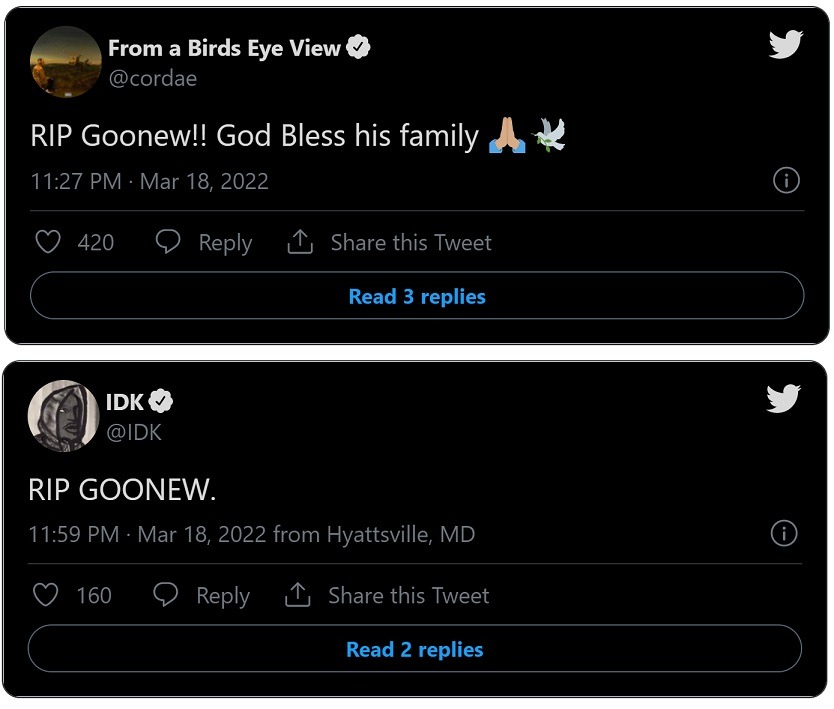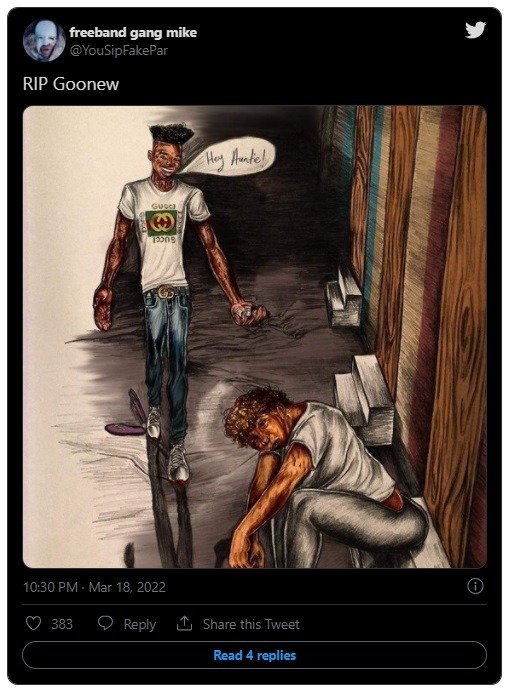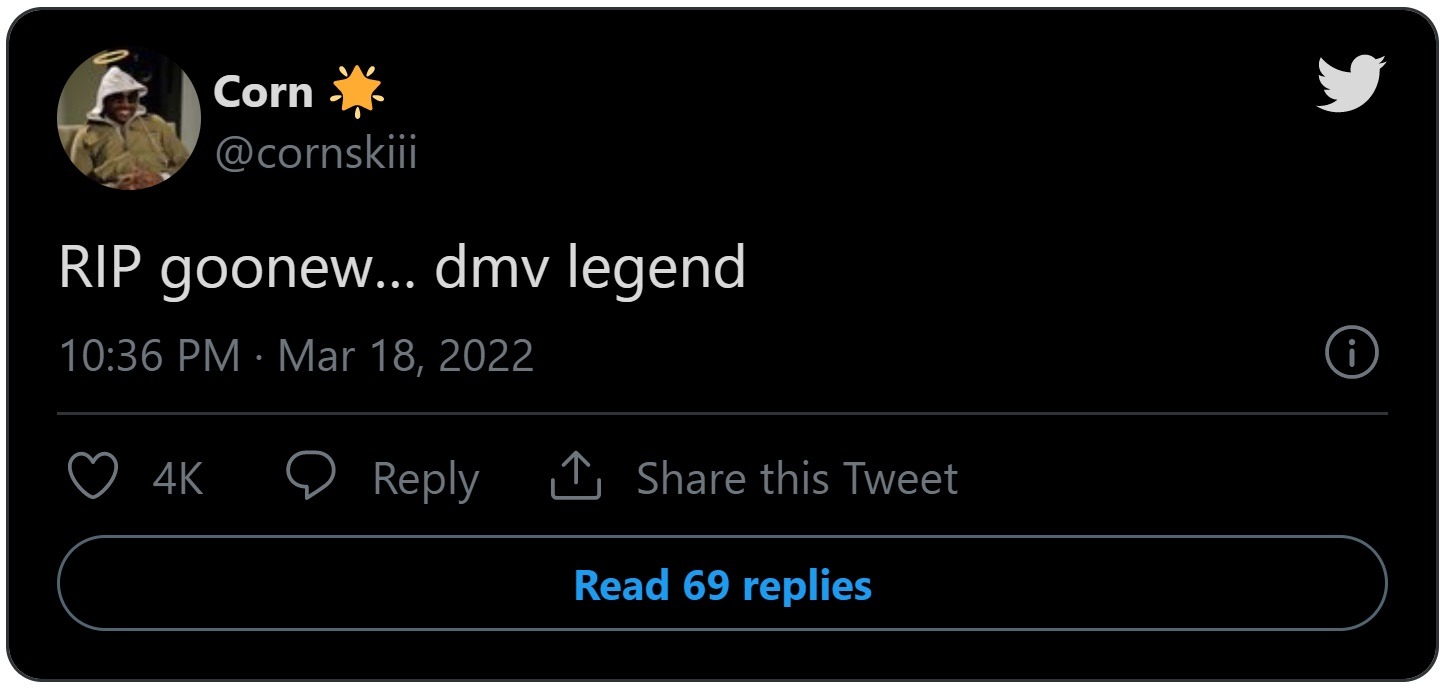 The Goonew murder marks the third time a hip-hop artist has been shot to death in the past few months. Every time these tragedies occur we all hope it will be the last, but this cycle of death and despair seems endless.
Will there ever be complete peace and harmony in hip-hop? Or will talented artists meeting their demise early continue to be a common happening?
RIP Goonew.