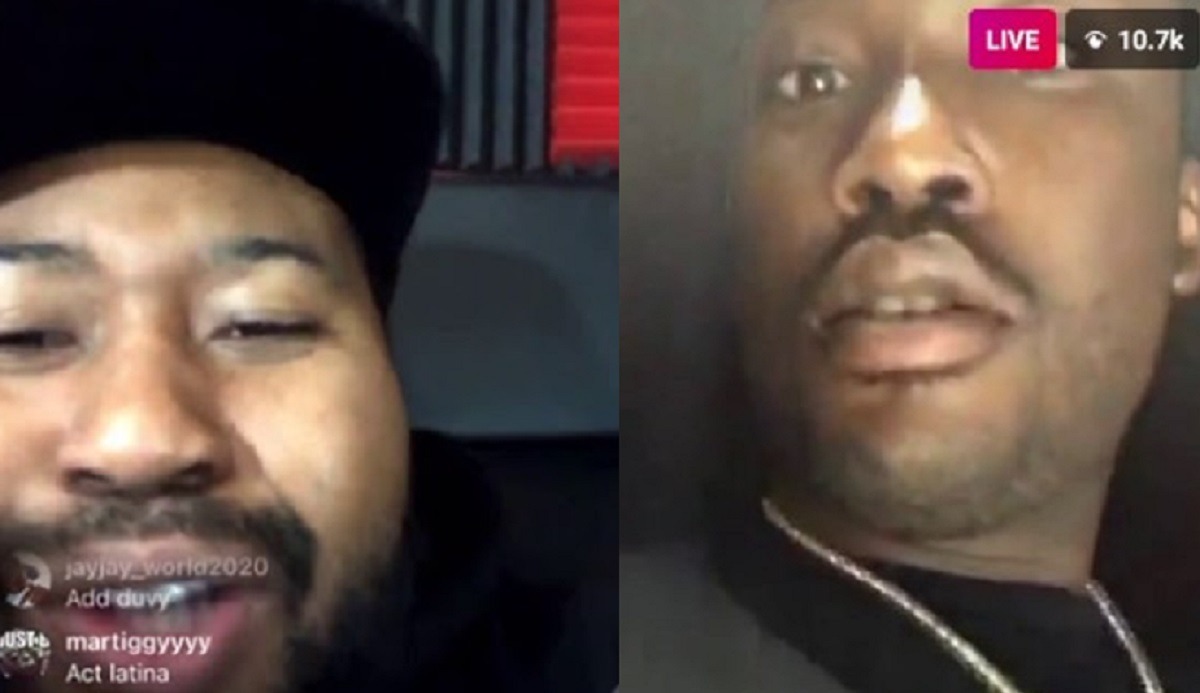 DJ Akademiks ethered Meek Mill on Twitter, and subliminally dissed a lot of other rappers in the process. It all started when Meek Mill claimed he got DJ Akademiks' location in the comments of a Verzuz battle. In response DJ Akademiks called Meek Mill's bluff by exposing him on social media.
In his message DJ Akademiks pulled Meek Mill's card calling his antics "rapper theatrics". He pointed out that Meek knew where he was working for the past 3 years, and what his schedule was. He accused him of trying his best to look gangster.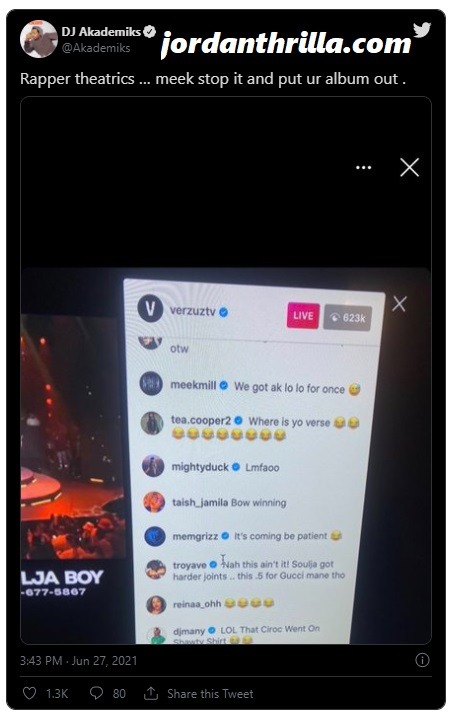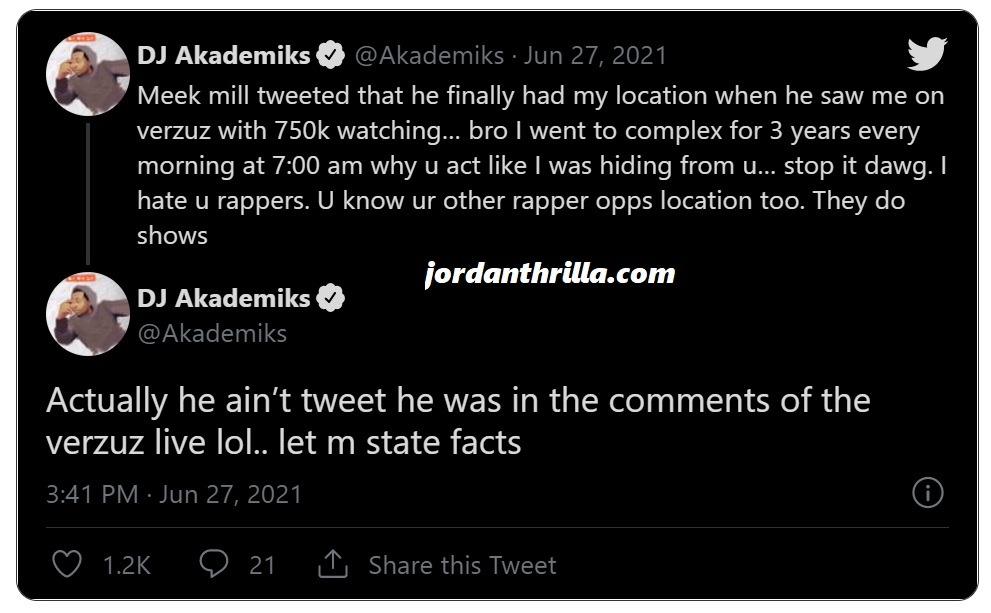 It's not often you see Meek Mill taking an L this hard on social media, but DJ Akademiks got him this round. He spoke nothing, but facts in his message to Meek Mill location threat.
It won't be surprising if Meek Mill reacts to this by trying to downplay what he meant when he said, "we got AK lo lo for once". Taking the "I was just messing around" route is his safest bet with this one.
Author: JordanThrilla Staff