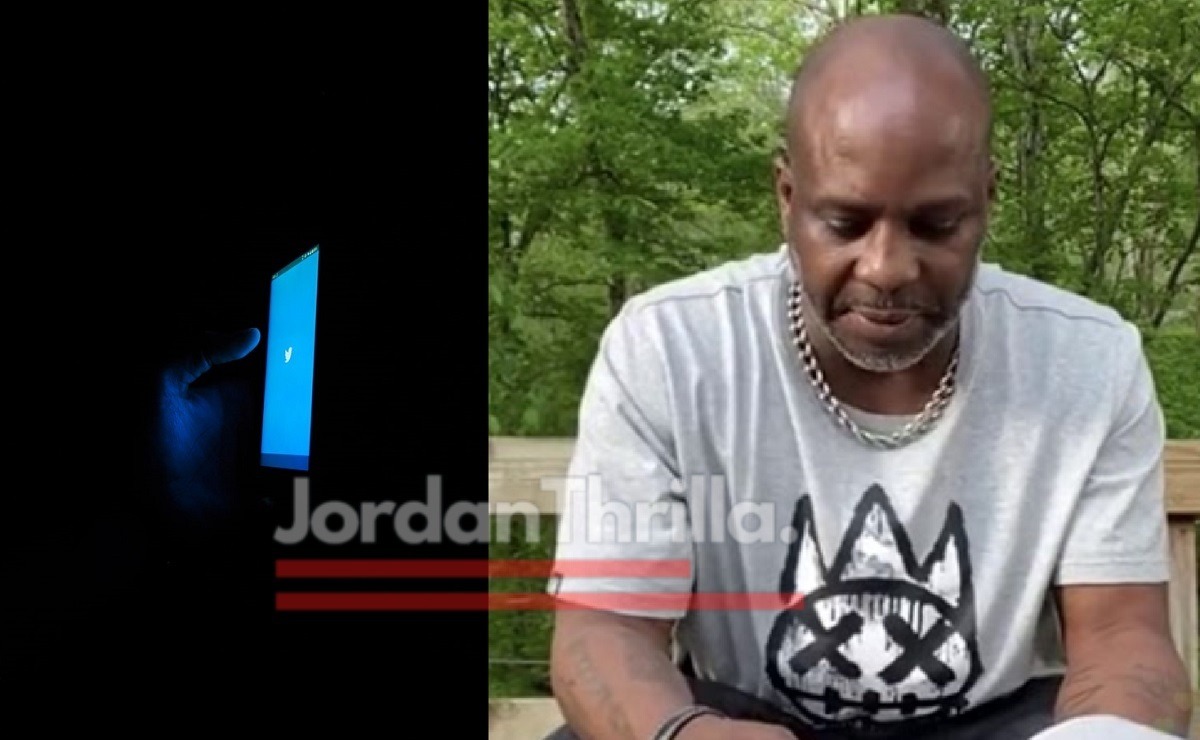 This morning sad breaking news out of White Plains NY Hospital reported that rapper DMX was brain dead after overdosing on cocaine and suffering a heart attack. He was reported to be in a vegetative state in ICU with little chance of surviving. Even though he wasn't confirmed dead "RIP DMX" started trending on social media. Some people thought DMX died already.
As a result people reacted to the "RIP DMX" trend with frustration. It was crazy how people were trying to speak his death into existence, instead of trying to speak him surviving into existence. People all over the world voice their displeasure to everyone who posted a "RIP DMX".

so uhhhh…which one of y'all trying to speak RIP DMX into existence? pic.twitter.com/n2MVZ1kTak

— Affro Kidd (@AffroKiddYT) April 3, 2021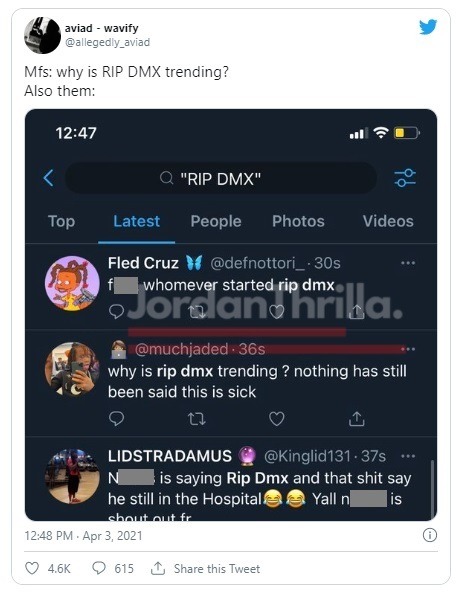 Twitter: RIP DMX
Trending

Everyone's immediate response: pic.twitter.com/XFHWkgqumG

— 🤍⚜️🌸Jasmine 🌸⚜️🤍 (@SkylarMusso) April 3, 2021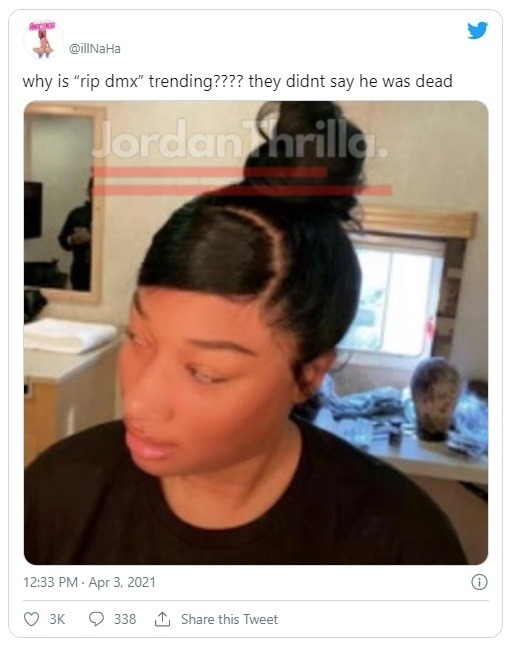 Whoever started this RIP DMX trend … pic.twitter.com/7jw5LgxTdN

— Gossip Girl ✨☕️🤍 (@xoraveen) April 3, 2021
Is DMX Dead?
Right now his lawyer confirmed in the video above that DMX is alive and now breathing on his own. However, he still conveyed he is in bad condition. Hopefully, the next development in this scary situation is that he is alert as well.
Pray for DMX, hopefully he can pull through and make a miracle recovery. It's not right to start "RIP DMX" trends especially considering how his family might feel thinking that it was official news that just broke.
Author: JordanThrilla Staff