Is Billboard racist? When DaBaby won "top rap song" for ROCKSTAR it should have been a special moment that went down in history. However, the moment became a blooper when Billboard Music Awards played the wrong song for DaBaby during his acceptance speech.
For some unexplained reason Billboard played Post Malone's Rockstar song for DaBaby rather than playing his song with Roddy Ricch by the same name. What this could show is that the Billboard Awards producers aren't familiar with DaBaby's catalogue, or were trying to embarrass him. Some people think Billboard Music Awards playing the wrong song for DaBaby was subliminal racism.
On social media people couldn't believe Billboard would make a mistake like that on national tv.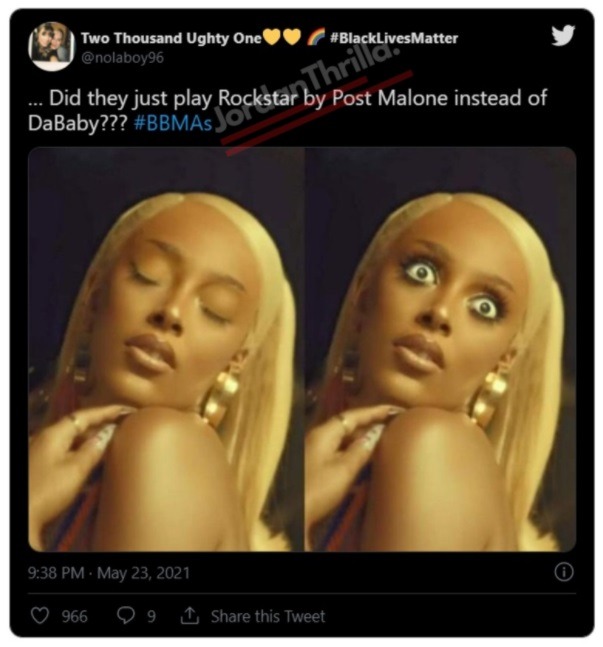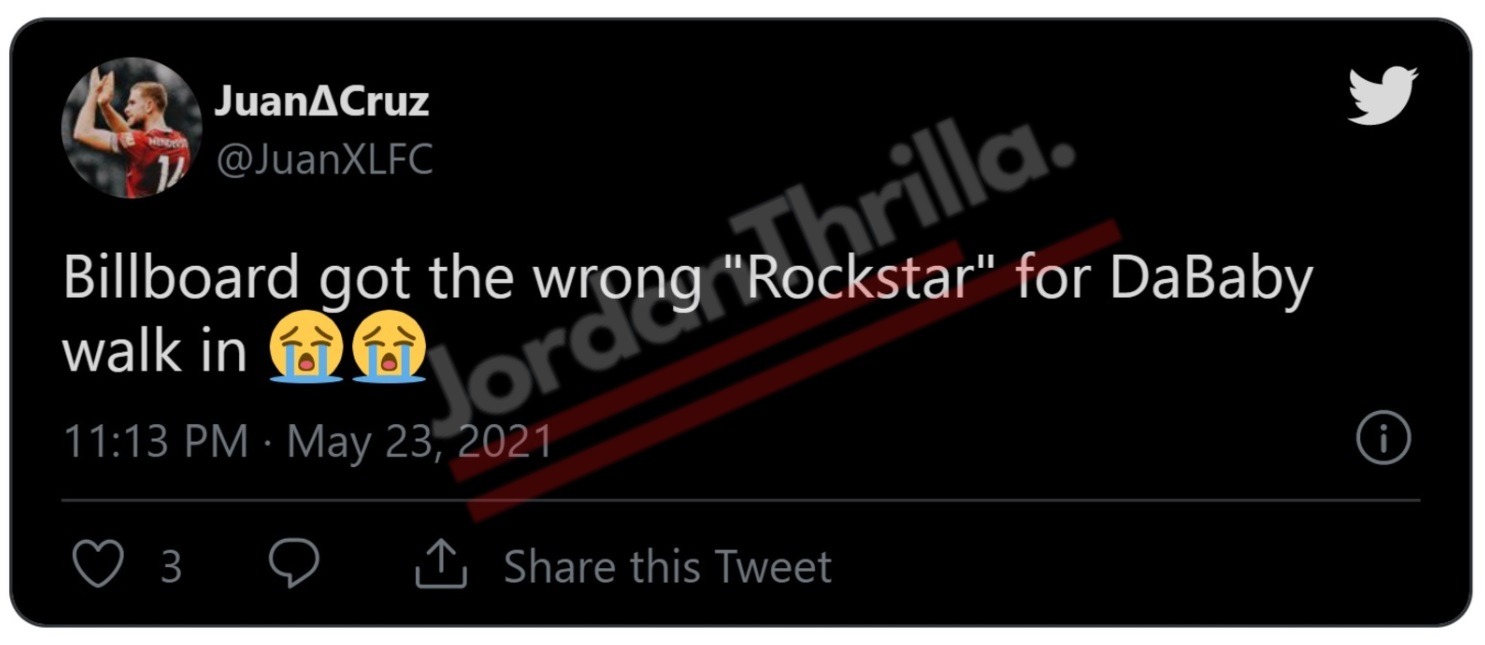 The people who feel that Billboard was racist towards DaBaby think a mistake like playing the wrong song doesn't happen at a big moment like that unless it's done on purpose. Can you imagine how DaBaby felt when he heard Post Malone's Rockstar playing loudly over the speakers? Would something like this happen to an artist of another race during their award show?
People could be reaching by calling Billboard racist, but this incident does seem a bit sketchy.
Author: JordanThrilla Staff