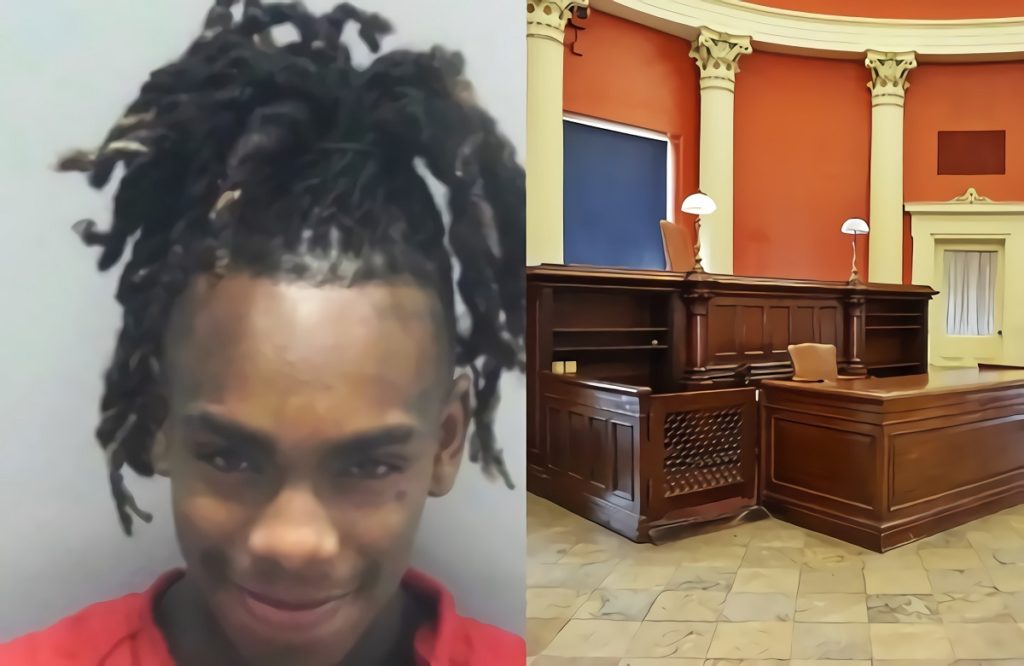 Rapper YNW Melly could be on path to pay the ultimate price for his alleged crimes. Back in 2019 people thought YNW Melly might actually beat his case when it was rumored that there was no DNA found linking him to the murder of his friend. He was accused of shooting two of his friends, driving around with their dead bodies, and trying to make it look like a drive-by shooting. However, as time went on things appeared to going down the path of no return for him, and recent news could spell the grim reality of his future.
Details on Why a Fourth District Court of Appeals Ruling Could Mean YNW Melly is Getting Death Penalty
When prosecutors first began seeking the death penalty in the case of Jamell Demons aka YNW Melly, the presiding judge Andrew Siegel ruled their request ineligible on grounds they improperly informed the court, which caused a delay in the case that should have began back in July. However, according to The Sun Sentinel the Fourth District Court of Appeals has now overturned the ruling, which allows prosecutors to seek the death penalty for YNW Melly, which they reportedly intend to do.
According to reports the Fourth District Court of Appeals confirmed that prosecutors informed the court of their intention to seek the death penalty within 45 days of arraignment. By doing so they legally complied with the statute and rules regarding to timeframe of the notification.
YNW Melly allegedly murdered his groupmates Christopher Thomas Jr. aka YNW Juvy, and Anthony Williams aka YNW Sakchaser while they were riding in the car from a studio session. After the double murder he and person driving the car called the police, and allegedly reported it as a drive-by shooting.
While the motive hasn't been confirmed there was allegedly recent evidence discovered that could mean it was a gang related incident possibly to increase rank. With the Fourth District Court of Appeals ruling in the prosecutors' favor YNW Melly could be the first rapper to get the death penalty. He's only 23 years old now.