As a trio Takeoff, Quavo, and Offset are one of the most successful music groups ever. However, one of their biggest songs 'Bad and Boujee' didn't feature Takeoff on it for some reason. The song released in October 2016, which was produced by Metro Boomin has sold over 4,000,000 units in the United States alone. 50 Cent is now going viral, because of the song and the way he decided to use it.
During a recent concert 50 Cent played 'Bad and Boujee' to pay homage to Takeoff in wake of his death. While he probably didn't mean any disrespect, many people found it strange that he chose to play the one hit record from Migos that Takeoff wasn't a part of. As result social media absolutely roasted 50 Cent for his bad decision. Take a look at the video and some reactions.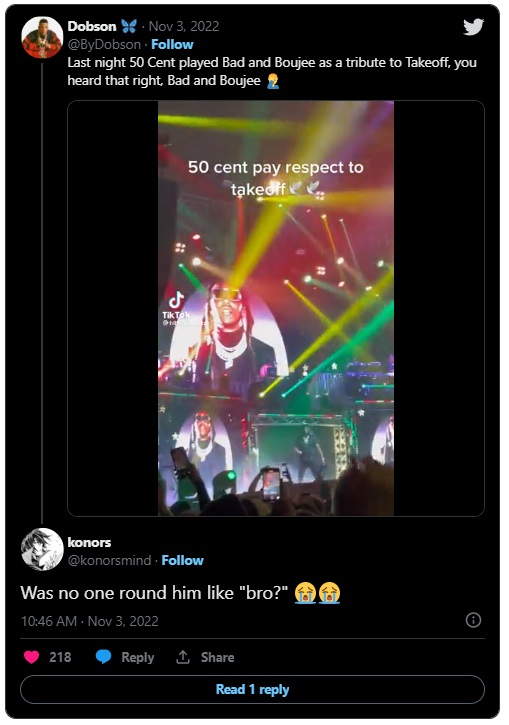 Some people are blaming 50 Cent's team for the gaffe, but is he really that out of the loop that he didn't realize it was bad look to play a song Takeoff isn't on? Is it possible that 50 Cent doesn't even know he isn't on the song?
Whatever the case may be it was bad look for everyone involved despite the fact it was gesture of respect.