Drakeo did not like YG comments during a recent No Jumper interview, and he responded with some bold words. In a viral video Drakeo threatened to shoot YG with a "Swiss Cheese" comment, because of what was implied during the No Jumper interview. Drakeo the Ruler feels YG is trying to get him blackballed out the rap game.
In response to YG, Drakeo said,
"A rap n**** going to get swiss cheesed he say one more thing".
In other words Drakeo is telling YG he might get shot if he keeps talking about him, and allegedly trying to blackball him.
Back in February Drakeo was complaining about YG even before the No Jumper interview. He exposed YG was following him on IG, then told him to unfollow him since he doesn't like him.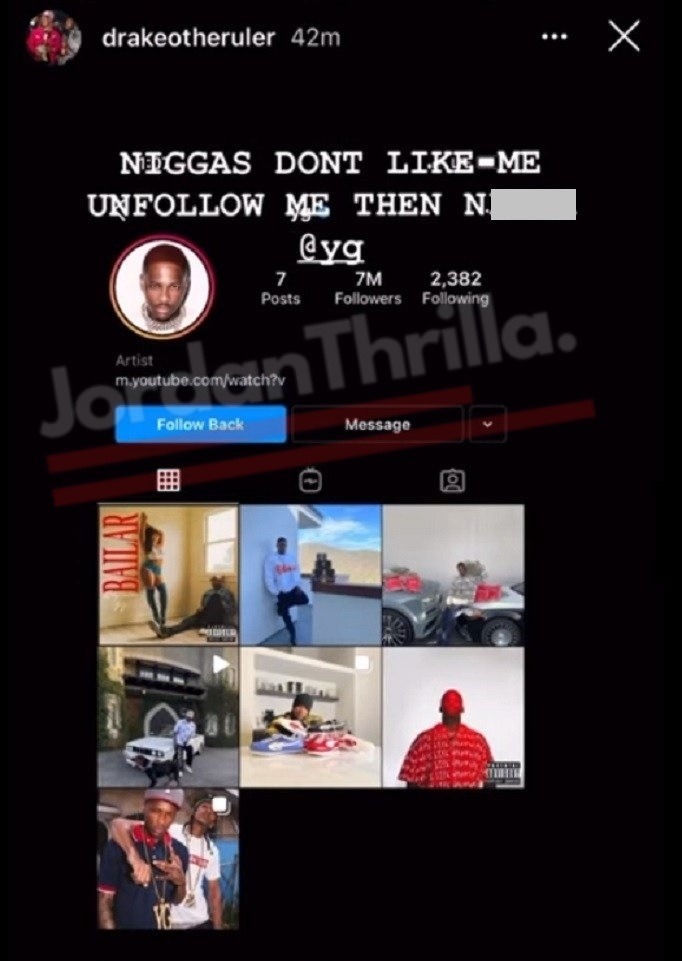 Hopefully cooler heads can prevail, because no one wants to see anymore shooting in hip-hop this year. There needs to peace on these mean streets. The problems between Drakeo and YG seems to stem back to Drakeo disconnecting himself from DJ Mustard, and successfully doing he independent thing. Ever since then it seems like they have been trying to him tear him down, or so it seems.
Authors: JordanThrilla Staff