Meek Mill doesn't know how to spell "Smith and Wesson"? Meek Mill celebrating his humanitarian award on Instagram turned into a verbal spar with Tory Lanez in the most random way. Tory Lanez called out Meek Mill misspelling "Smith & Wesson" like "Smith & Western", which he didn't take kindly to.
It all started when Meek Mill posted a message on Instagram saying,
"Blessings, I got the Nelson Mandela humanitarian award. Thank you RIP to the great Nelson Mandel"… Meek Mill continue saying, "I ain't grow up playing ball I had a Smith & Western, because where I'm from it's very hard to turn 27".
Tory Lanez posted a message in the comments to that post saying "Smith & Wesson*", to which Meek Mill replied saying, "It's called Meek flow. Say congrats or something weirdo". Tory Lanez called Meek Mill a "bozo" in response saying it wasn't that deep. Their verbal spar ended with Meek Mill clowning Tory Lanez's height saying "stand tall Tory".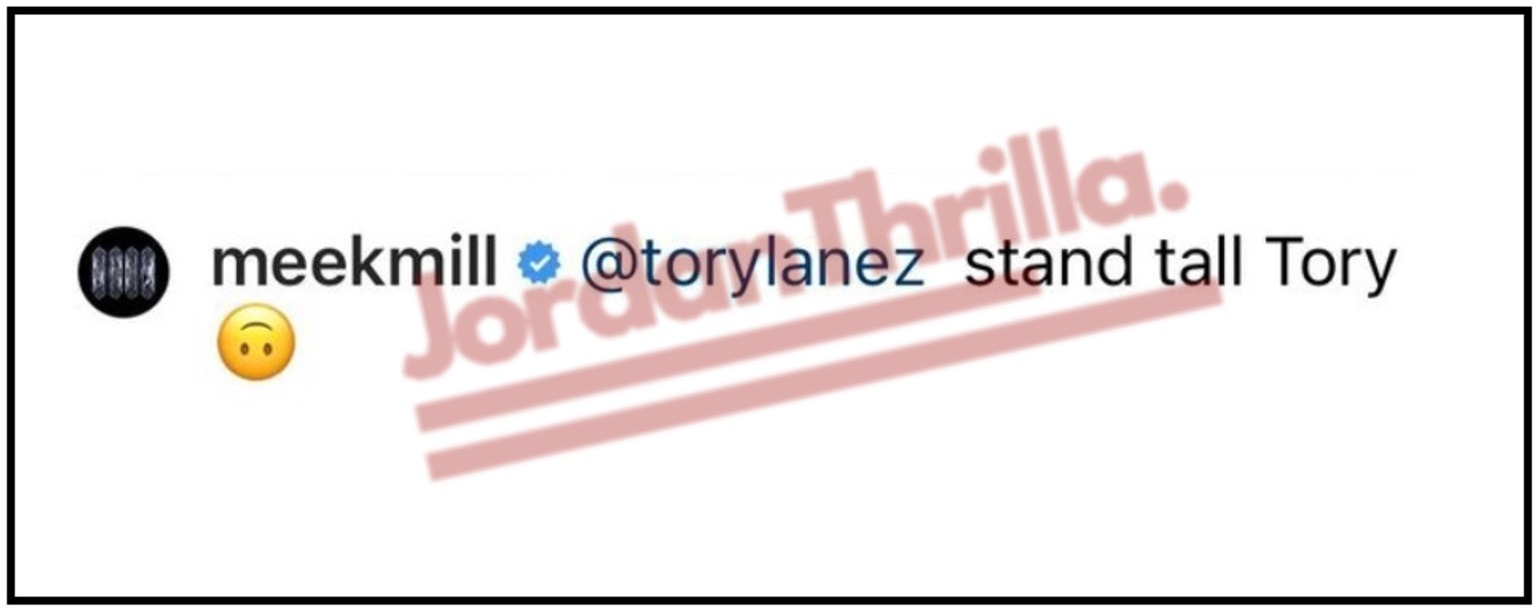 From the looks of things it really seems like Meek Mill doesn't know how to spell "Smith & Wesson", and he is saving face by calling his "Smith & Western" mistake "Meek Flow". However, he may have changed Wesson to Western to make it rhyme with the "27" at end of his line.
The big question is was Tory Lanez trying to make Meek Mill look stupid, or was he really trying to help him out?
Author: JordanThrilla Staff