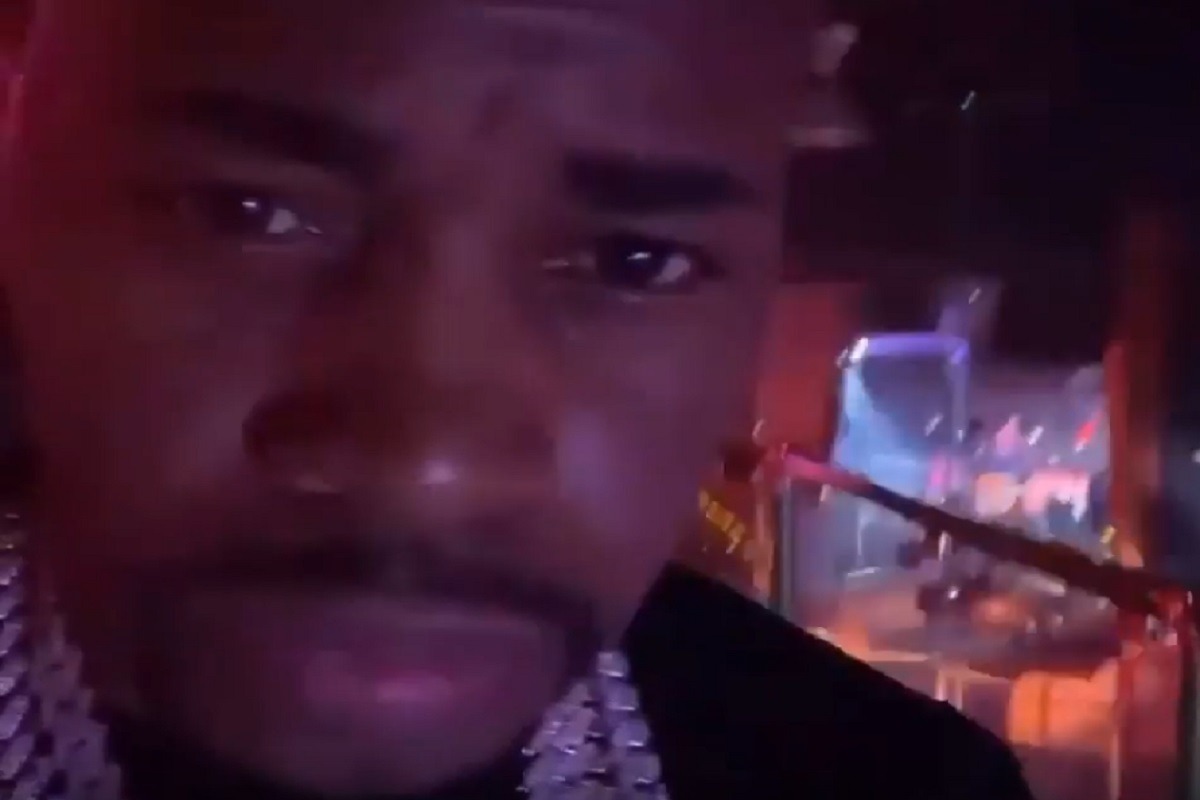 50 Cent apparently has a male stalker on Instagram, who follows him around to his club appearances, and wears his brands on social media like he works for him. In a viral Instagram post 50 Cent exposed the man named Quadir Kenney Sam as fake Branson brand promoter.
In the caption of his announcement revealing his male stalker 50 Cent stated, "This guy is a whole fraud. He does not work for Branson or have anything to do with my brands, but is going around taking meetings with club owners". He ended his rant calling Quadir a "weirdo".
Take a look at the post, and some videos where Quadir was stalking 50 Cent at clubs.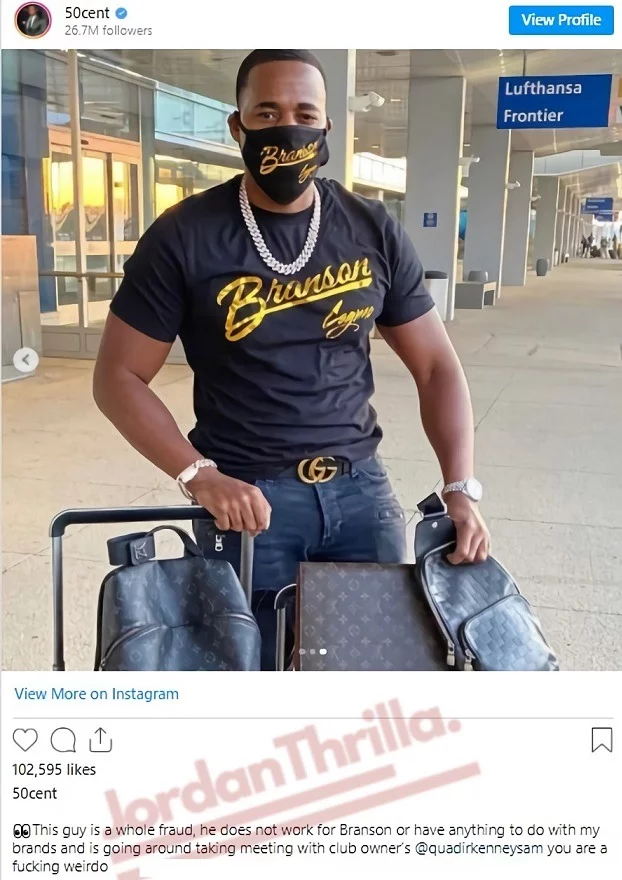 Here is an example of the strange Branson posts Quadir would make even though 50 Cent claims he does not work for the brand, or have anything to do with him.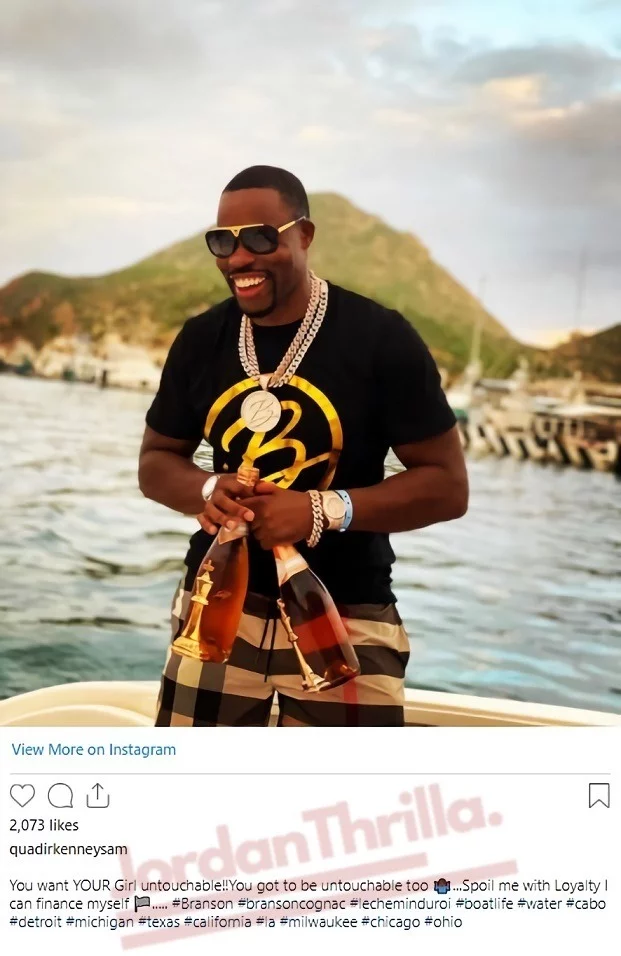 Here is an example of a stalker vibes video where Quadir recorded himself at KOD when 50 Cent was there.

Some people think this guy works for 50 Cent, and this is his way of publicly kicking off the brand team.
Hopefully that's the case, because if not then that man has some serious mental issues.
Author: JordanThrilla Staff