Memphis, TN – A well-known rapper in the Memphis hip-hop scene, Big Mota, was killed in a shooting that also left another person critically injured this week.
According to the Memphis Police Department, the shooting occurred at around 8:10 p.m. on Tchulahoma Road near Raines Road in Oakhaven. Two men were driving in a dark-colored car when they were shot multiple times by unknown assailants.
Big Mota, whose real name has not been released, was pronounced dead at the scene. The other victim, whose identity and condition have not been disclosed, was taken to a nearby hospital.
What Was the Motive Behind the Big Mota Shooting?
Big Mota had faced some challenges and controversies in his life and career. In recent months, he was accused of snitching on his former friend. Big Mota denied the allegations.
He also reportedly had some problems within his own gang. Some rumors allege that he was trying to distance himself from the gang and the street life.
Aftermath videos of the shooting show the car riddled with bullet holes and surrounded by yellow tape. Police are still investigating the motive and the suspects of the shooting. Conspiracy theorists believe that the snitching allegations or alleged inner turmoil with his own gang could be connected, but that's all speculation based on rumors.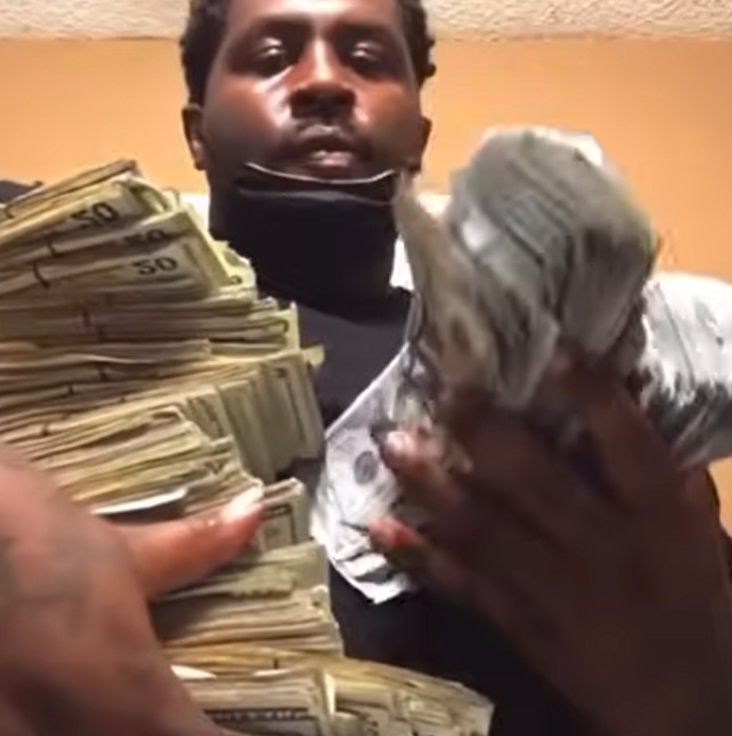 Big Mota was a rising star in the Memphis rap community, known for his songs such as "100 Rounds". He had collaborated with other local artists such as Young Dolph, Moneybagg Yo, and Blac Youngsta. He also had a large fan base on social media platforms such as YouTube, Instagram and Twitter.
Big Mota's death is another tragic example of the violence that plagues the Memphis rap scene and the city in general. According to statistics from the Memphis Police Department, there have been 312 homicides in Memphis so far this year, surpassing the record of 309 set in 2022.
Big Mota leaves behind his children and his fiancée, who he was allegedly engaged to. His family and friends are mourning his death and paying tribute to his legacy. His fans are also expressing their shock and sadness over his loss.