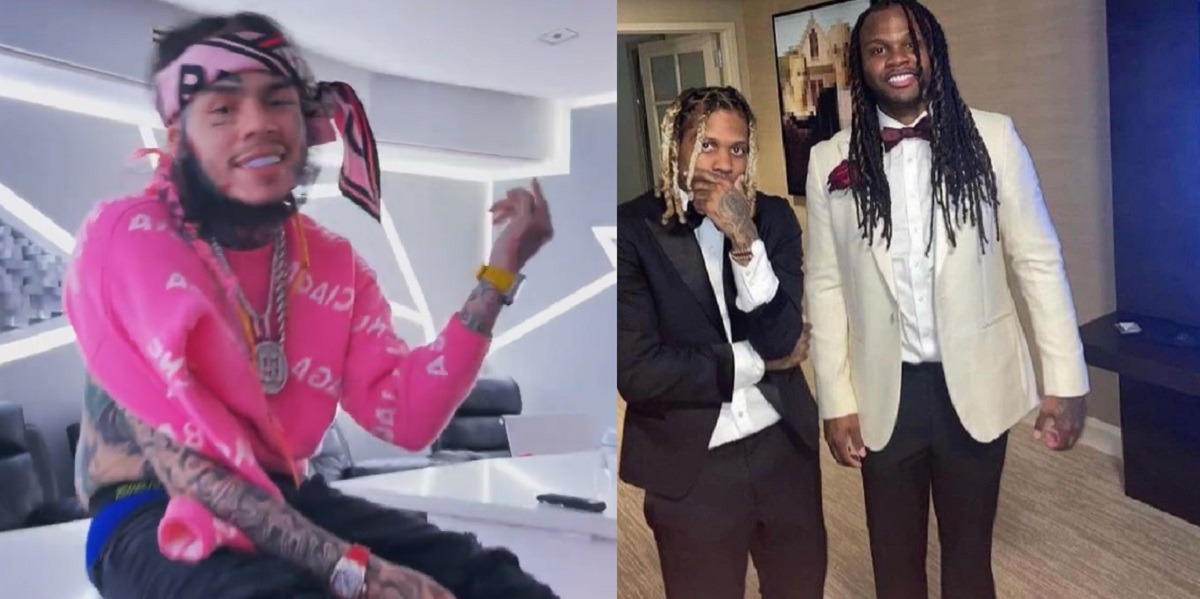 When news broke the Lil Durk's brother D-Thang is dead, most people on social media were sending condolences and mourning his loss. However, not surprisingly Tekashi69 used the opportunity to throw salt on deep wounds. In a series of posts Tekashi 6IX9INE celebrated Dthang's death using "Back in Blood" lyrics among other disrespectful remarks.
When the news was first reported that Lil Durk's brother D-thang was shot in the head outside a Chicago club Tekashi69 reacted by posting "Hilarious". It didn't stop there as he posted another message saying, "you got to love it. Smoking on Dthang (no homo)". He then added another remark saying, "Lil Durk tell the truth about your gang, they really dying". Lastly he called out Lil Durk for selling merchandise while D-thang was killed saying, "your brother just died and you want to sell sweaters".
It's easy to see Tekashi69 is taking things way too far as per usual. Also he must feel very protected by the FEDS to clown Lil Durk's brother getting shot and killed in such brazen fashion. Take a look at Tekashi 6IX9INE's reaction to D-thang getting murdered.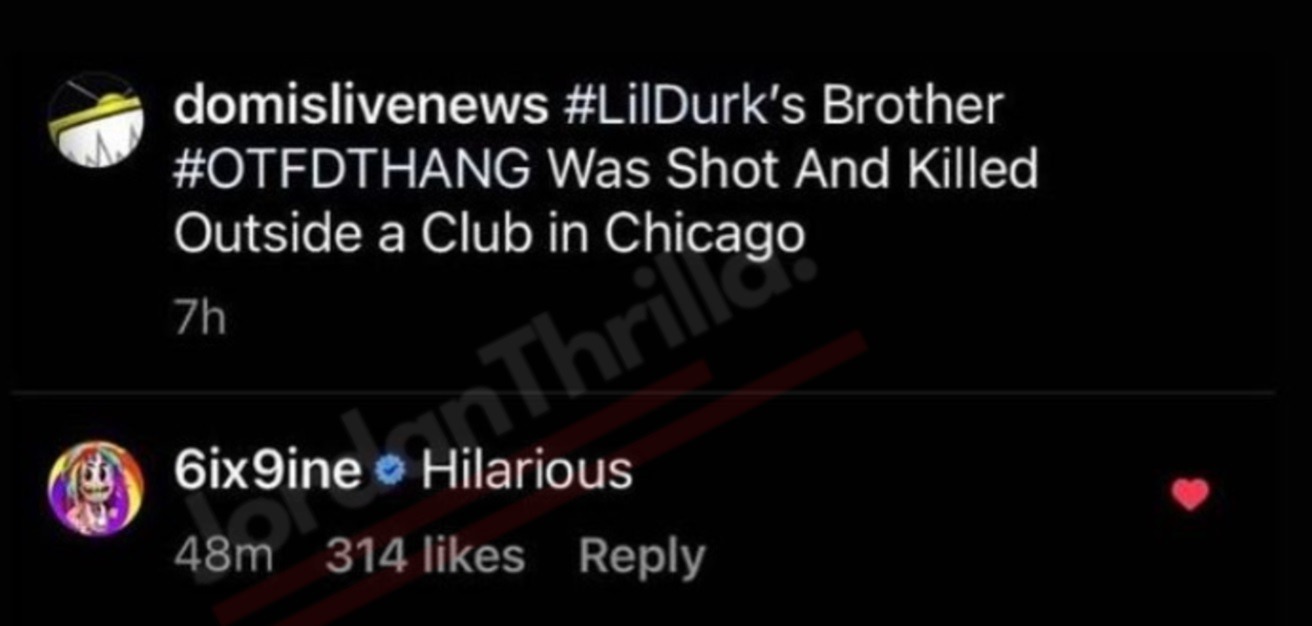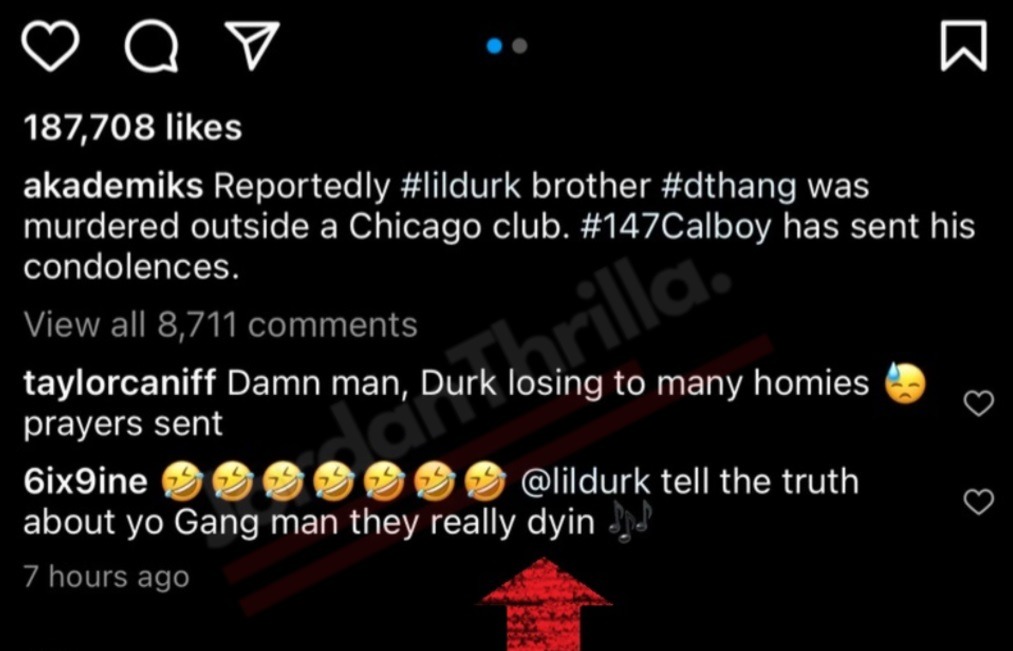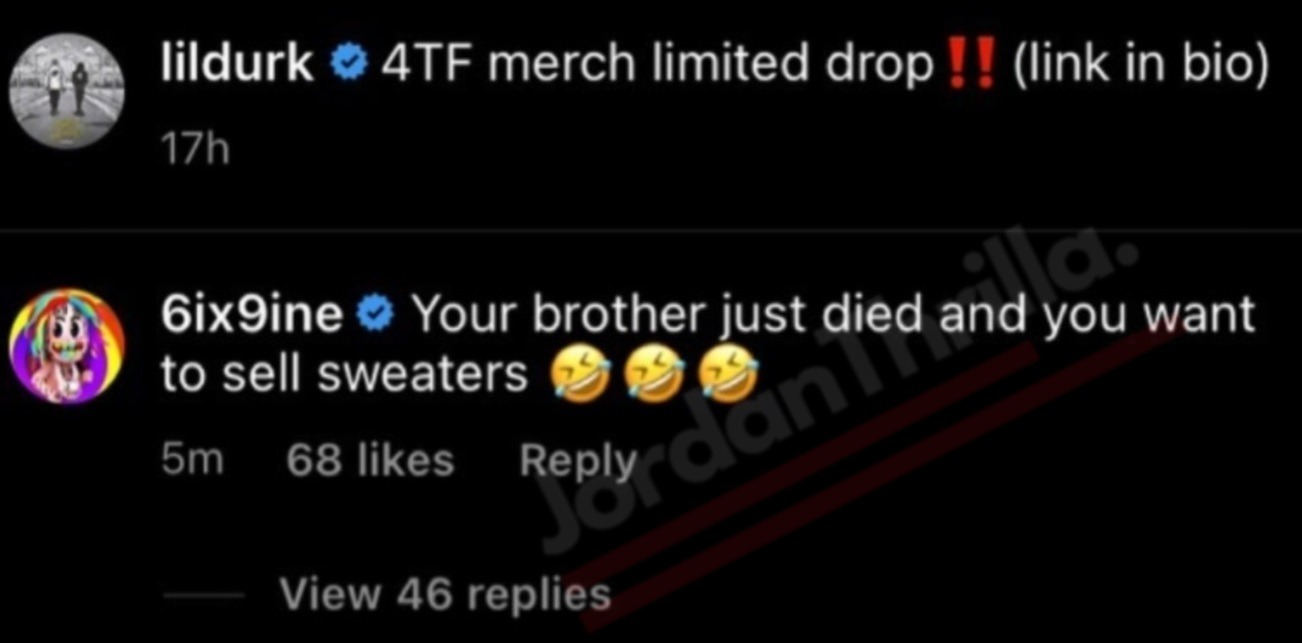 According to reports when Lil Durk's brother D-Thang got shot in head he died almost instantly. Bystanders claim he didn't move a muscle after he dropped to the ground, meaning there was no chance for him to survive even if paramedics got there in time.
It sad to see Tekashi69 react to D-Thang's death this way, but this is what he does now to attempt staying relevant. Anything that will get people talking about him he's willing to do.
RIP D-Thang.
Author: JordanThrilla Staff