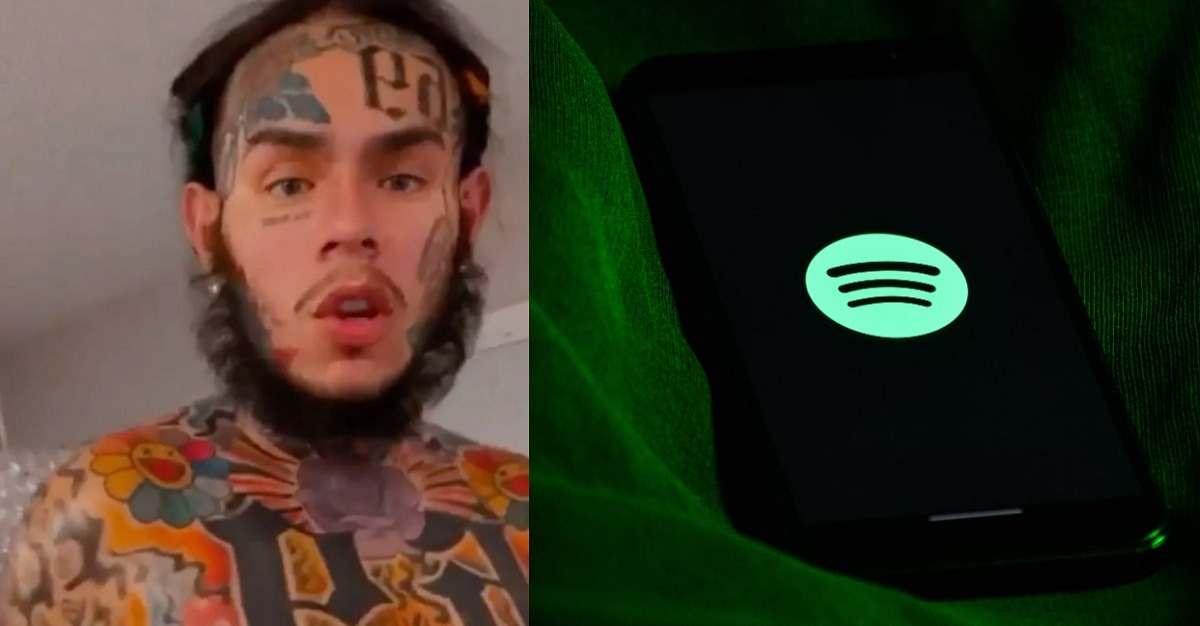 Tekashi69 is back in the news for the strangest reason. It appears Tekashi 6IX9INE's Spotify account was hacked, and the hackers put some real disrespectful things on it.
Was Tekashi 6IX9INE's Spotify Hacked by Trippie Redd Fans?
Tekashi69's Spotify Account was hacked with images of Trippie Redd, unflattering images of Tekashi when he was overweight, pictures of Tekashi 6IX9INE transforming into a pig, messages saying that Trippie Redd was his favorite artist, accusations that Tekashi69 is in a gay relationship, and mentions of Tr3yway.
The most disrespectful part of the Tekashi 6IX9INE's Spotify getting hacked was a message saying that Trippie Redd and Lil Durk smashed his girlfriend and mom, Tekashi69 is gay and Wack100 is his boyfriend who is secretly Crip, and Tekashi69's mother has smelly groin area.
Considering the circumstances some people believe that Trippie Redd fans hacked Tekashi 6IX9INE's Spotify account to troll him. Take a look.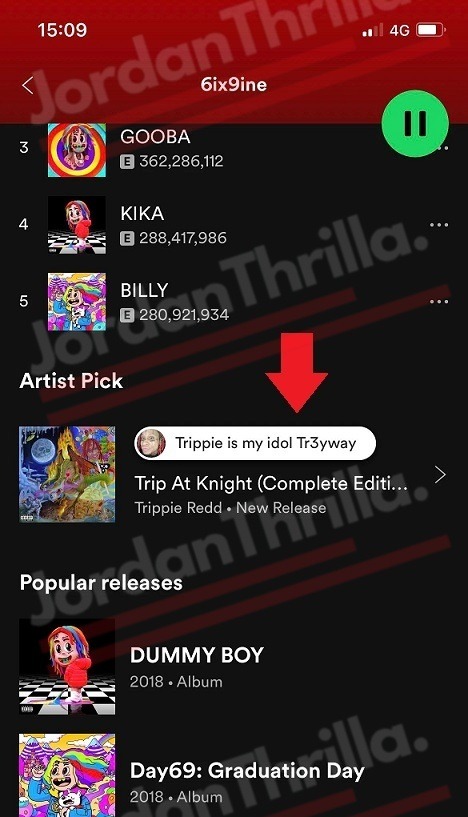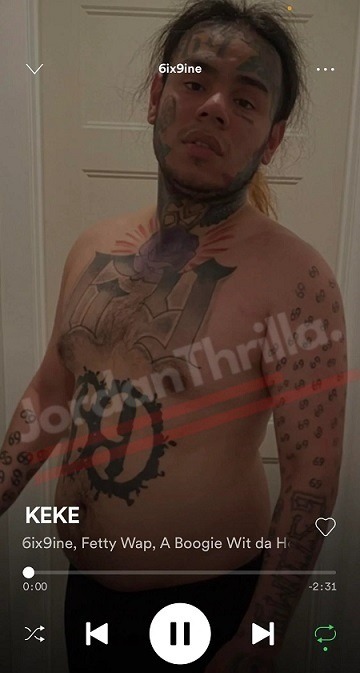 Tekashi69 is usually the one that goes too far with trolling people, so it's hilarious to see him on the other end of a troll job.
However, hacking someone's account is never a cool thing to do, especially when you start talking about their parents.
What do you think, did Trippie Redd fans hack Tekashi69's Spotify? Or is this another stunt by Tekashi himself to gain some publicity? Tekashi 6IX9INE is definitely crazy enough to stage a hacking attempt on his own account.
Author: JordanThrilla Staff