Today another horrific mass shooting took place at the Old National Bank in downtown Louisville, Kentucky. The shooter, identified as Connor Sturgeon, a 23-year-old employee of the bank, killed four people and wounded nine others before he was shot dead by the police. Among the victims were a close friend of the governor, a 26-year-old rookie police officer who was shot in the head, and two bank customers who were waiting to enter the building.
Why Connor Sturgeon's LinkedIn Profile is Fueling a Conspiracy Theory that He Was a Transgender Gay Man
The motive for the shooting remains unclear, but some people on social media have speculated that Sturgeon was a transgender person who was struggling with his identity, and facing discrimination at work. The basis for this speculation is that Sturgeon had "he/him" pronouns on his LinkedIn profile, which some people interpreted as a sign of his gender identity.
However, others have argued that this is not sufficient evidence to conclude that Sturgeon was transgender, and that it could have been a mistake or a default option on the LinkedIn platform. They pointed out that the pronoun section on LinkedIn is optional, but sometimes automatically filled based on the user's name by default. They also noted that during the sign-up process it is located near the name field, which could have led him to accidentally select the pronouns without noticing.
Some transgender activists and allies have also expressed concern that linking Sturgeon's alleged gender identity to his violent actions could fuel transphobia and stigma against the transgender community. They argued that being transgender does not make someone more prone to violence or mental illness, and that there are many other factors that could have influenced Sturgeon's behavior. They urged people to refrain from making assumptions or spreading misinformation based on incomplete or inaccurate information.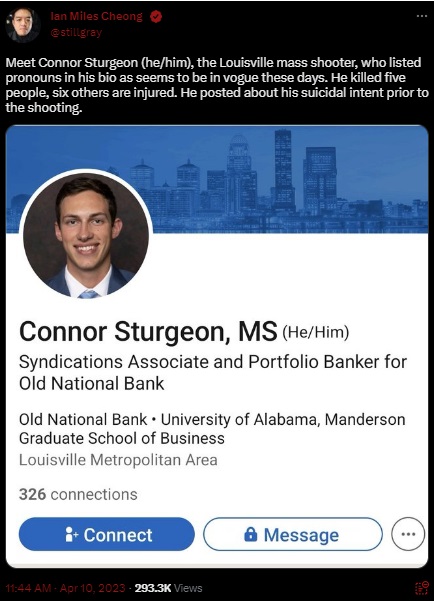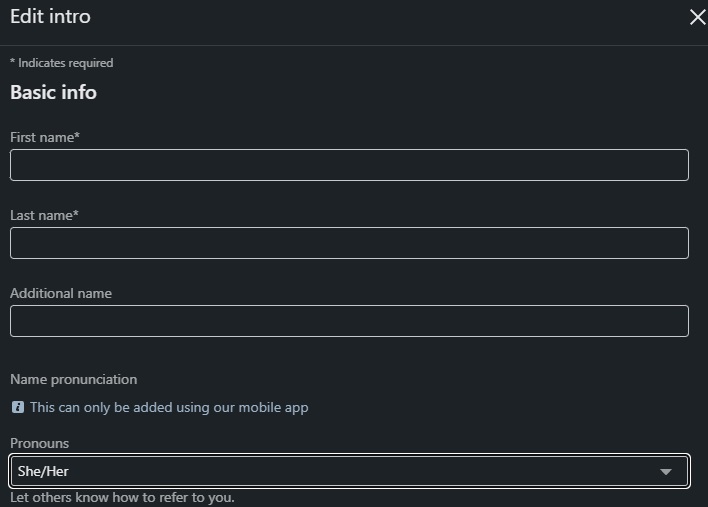 As of now, there is no official confirmation or denial from the authorities or Sturgeon's family and friends regarding his gender identity. The investigation into the shooting is still ongoing, and more details may emerge in the future. Until then, it is important to respect the victims and their families, and to avoid jumping to conclusions or spreading rumors based on speculation.