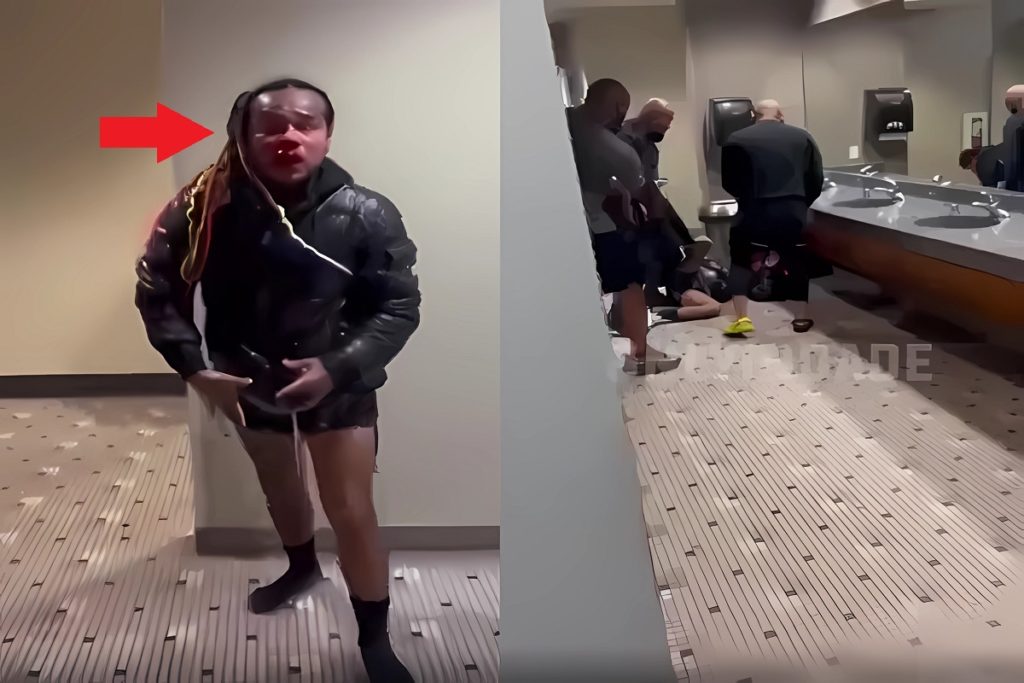 Tekashi69 Beat Up at LA Fitness
Tekashi 6ix9ine, the Brooklyn-born rapper, has been in the public eye for all the wrong reasons lately. The rapper, whose real name is Daniel Hernandez, was beaten up at an LA Fitness gym in Florida by a group of men, according to a video that was shared online. The video shows him being kicked while he's lying on the floor of the gym bathroom. His face was bloodied by the fight, and he was rushed to the hospital with a possible broken nose. Apparently he was attacked in the sauna area.
This isn't the first time Tekashi 6ix9ine has been involved in a violent altercation. In fact, he's been in trouble with the law several times in the past. In 2015, he pleaded guilty to a felony charge involving a minor. He was sentenced to four years of probation and 1,000 hours of community service. In 2018, he was arrested on racketeering charges and faced a possible life sentence. He eventually pleaded guilty and agreed to cooperate with the authorities, leading to the arrest of several members of the Nine Trey Bloods gang.
Tekashi 6ix9ine's legal troubles have overshadowed his music career. He rose to fame in 2017 with his debut single "Gummo," which peaked at number 12 on the US Billboard Hot 100. He has since released several other hit songs, including "FEFE" with Nicki Minaj and "Gooba," which he released after serving time in prison.
However, his controversial persona and legal issues have made him a divisive figure in the music industry. Also it always seemed like people have been itching to beat him up for promoting snitching, based on several social media posts other celebrities have made over the past few years. Where was his security in this moment? That's a question many are asking while reacting to the footage.
The recent incident at the gym is just the latest in a string of controversies surrounding Tekashi 6ix9ine. Just days before the fight, he was kicked out of a baseball stadium in Miami for allegedly being drunk and disorderly. He has also been involved in feuds with other rappers, including Chief Keef and YG. His antics on social media, where he has over 23 million followers on Instagram and 6 million on Twitter, have also made him a lightning rod for criticism.
Tekashi 6ix9ine's rise to fame and subsequent fall from grace is a cautionary tale about the dangers of celebrity culture. While his music has resonated with many fans, his actions outside of the studio have alienated others and ironically himself.
It remains to be seen whether he can overcome the embarrassment of getting beat up at LA Fitness. Then again in the past he has been willing to do anything to get people talking about him. The bright side here is that at least Tekashi69 was trying to get in shape, and a lead a healthy lifestyle.