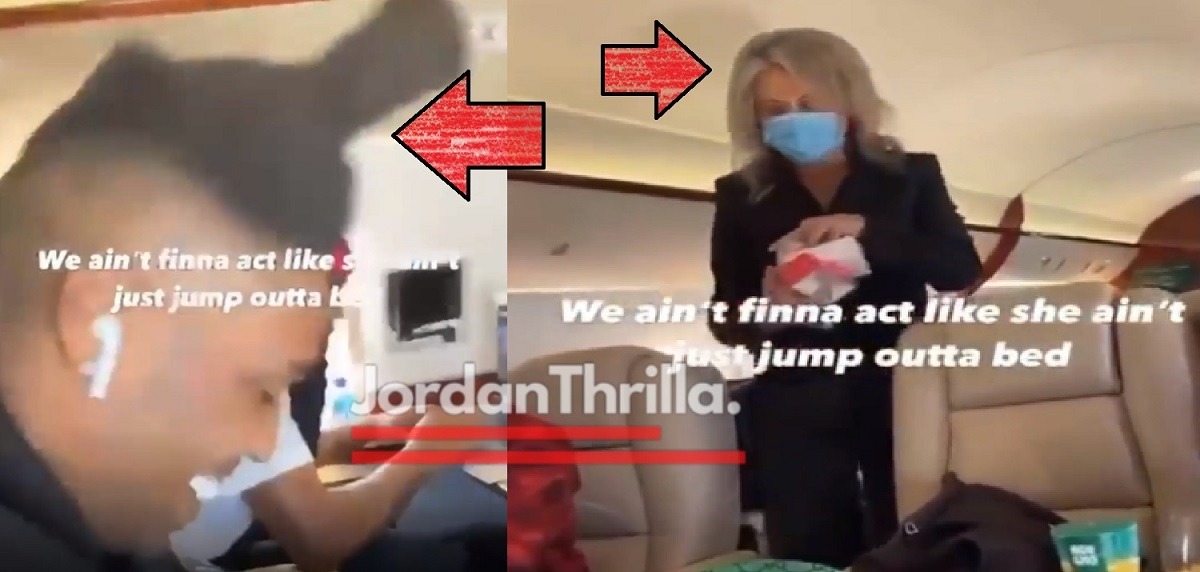 DaBaby is one of the most controversial rappers ever mostly due to things he does when he's not rapping. As example people are outraged, becaue DaBaby criticized a flight attendant's hair. In the footage a frustrated DaBaby tells the flight attendant to comb her hair.
Was DaBaby Out of Line for Telling the Flight Attendant to Comb Her Hair?
DaBaby's reasoning behind his comments about the flight attendant's hair was the amount of money he paid for the private jet. In the video he says "all this money we paid for this flight, the least you could do is comb your hair". It really just seems like he was being extra petty for no reason. How does that woman's hair affect the service she is providing to you?
On social media people started calling DaBaby lame for this incident and clowning his friend who seemed to have hair even crazier than hers.
People React to DaBaby Saying "Comb Your Hair" to Flight Attendant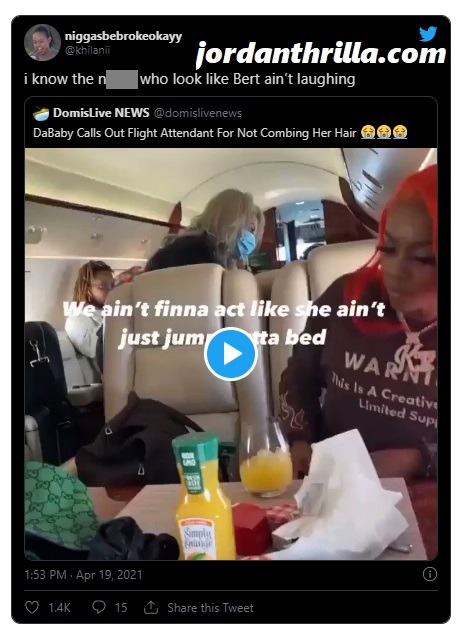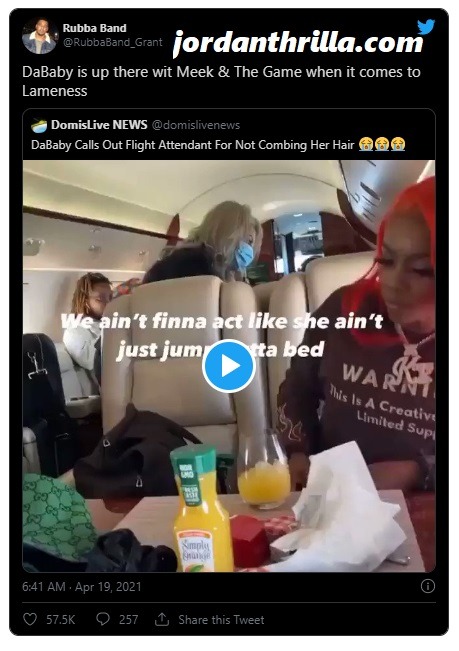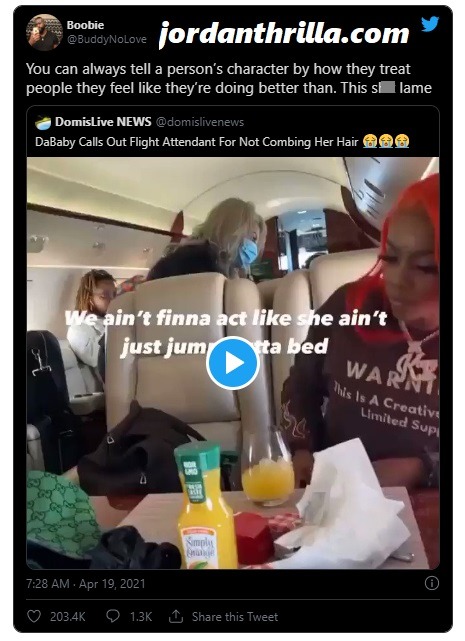 Incidents like these make it very hard to like DaBaby as a person, but we all know most "fans" have short term memory, so this probably won't have any affect on his music sales. The same people criticizing him now will probably be bumping his music later.
Nevertheless, treating service workers like that is never right, that's how people end up getting their food and drinks spit in. Who knows what the woman went through that morning to make sure she showed up on time to make their flight as comfortable as possible.
Author: JordanThrilla Staff