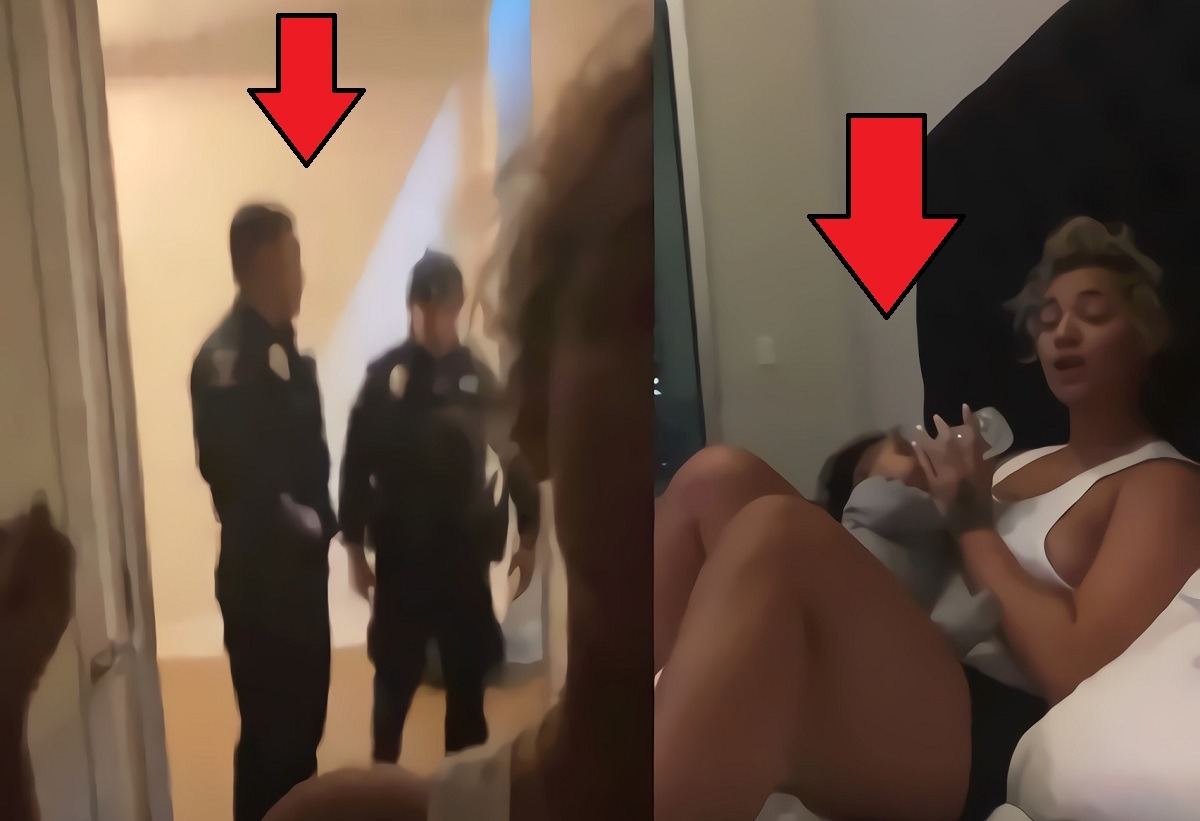 DaniLeigh and DaBaby are trending, and as you probably would expect it's not for any positive reason. This time it seems the issues with their current living situation spilled out onto social media while they were on IG Live.
Why Did DaBaby Call Police on DaniLeigh To Kick Her Out His House While She was Feeding Their Baby?
To preface the situation that happened, it's important to know that Dani Leigh and DaBaby have been living together for the past 3 months since their baby was born. It's not clear what exactly happened tonight, but it appears DaBaby called police on DaniLeigh while she was feeding their baby. It seems DaBaby kicked DaniLeigh out his house, but she wouldn't leave, so law enforcement was called. She claims this happened after she already cooked him dinner, and was sleeping.
Take a look at the footage.
Dani Leigh Releases Statement Alleging 'Plan B' Made DaBaby Kick Her Out his House and Call Police
Naturally with videos of DaBaby kicking Dani Leigh out his house trending, people wanted to know the real reason why. The question was answered as DaniLeigh reacted to DaBaby calling police on her while she was feeding their baby.
According to her statement, DaBaby got mad after Dani Leigh sent Plan B to his condo. She claims that DaBaby does not take proper responsibility of getting her pregnant, so she presumably got Plan B to prevent it from happening again.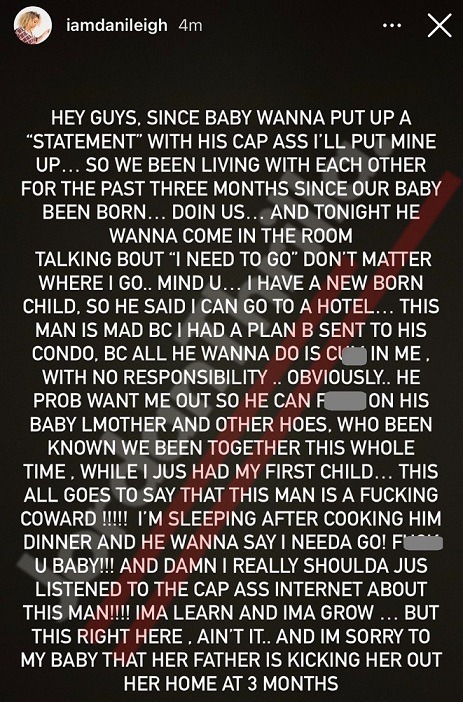 Social Media Reactions to DaBaby Kicking Dani Leigh Out His House While She is Feeding their Child
Social media has already taken DaniLeigh's side by condemning DaBaby for kicking the mother of their child out his house, while she was feeding their child. People who don't even like Dani Leigh are still defending her in this situation.
This situation is sad from all angles, because it seems like a young child is already growing up in a very toxic environment. DaBaby kicking DaniLeigh out his house while she is feeding their baby child, and calling police on her is not a good look.
Hopefully the Plan B allegation isn't true, because that would be extra petty.
Authors: JordanThrilla Staff