A major Florida beef is about to set the Florida hip-hop scene on fire. In a viral string of posts on Instagram Julio Foolio named 30 dead opps while responding to Kodak Black. Foolio also exposed that Kodak Black called him about Quando Rondo, but didn't clarify exactly what they spoke about.
In his Instagram rant Foolio was basically bragging about all the people that beefed with him, and ended up dead. He said he could name 25, then Julio Foolio named 30 dead enemies of his to make the point even clearer. The disrespect Foolio showed in just calling out his dead enemies names isn't surprising considering this is the same guy that released the most disrespectful diss track video in recent times, where he disrespected his dead opp's grave.
Take a look at Julio Foolio's Kodak Black rant.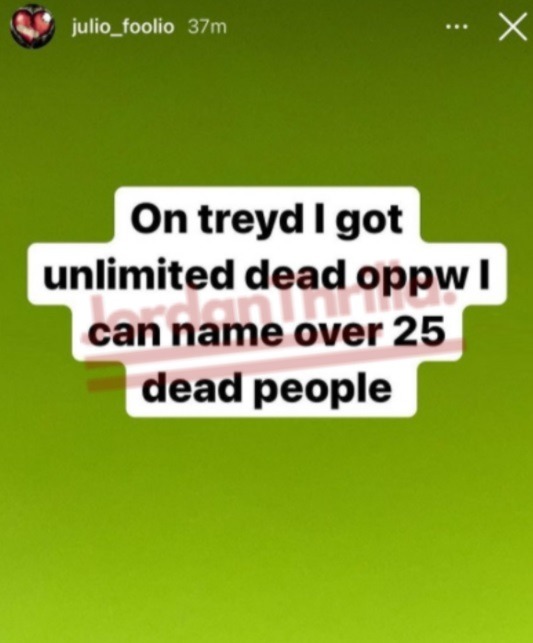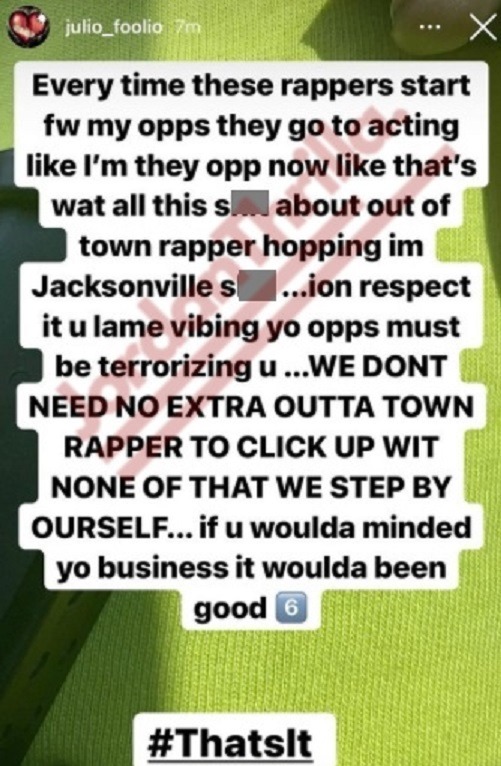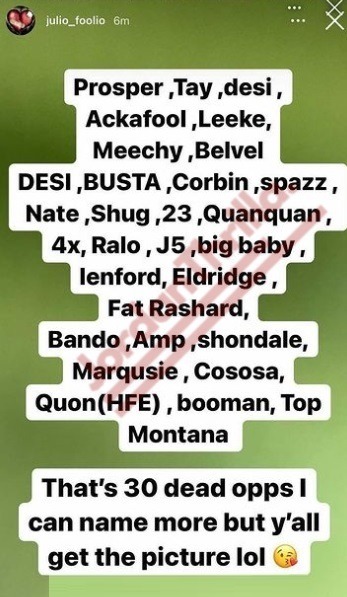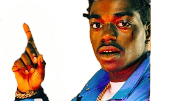 Did Foolio Threaten to Kill Kodak Black?
From the gist of his message to Kodak Black, people think Julio Foolio is sending him a possibly deadly warning. Some people think he is telling Kodak Black if he wants to associate with his opps and make him enemy too then the consequences could be deadly. In theory that could be considered Julio Foolio threatening to kill Kodak Black depending on how you interpret that, and the true context of the message he is trying to send.
Hopefully nothing happens between these two, and it stays all talk. Also when you really think about it Kodak Black may have the FEDS watching closely after that Donald Trump pardon.
Author: JordanThrilla Staff