Rae Sremmurd might not ever be the same after a incident involving one of their group member's hair. A viral video shows Slim Jxmmi is bald now, and he's looking like a prime Michael Jordan. Over the years fans got used to his twists hairstyle, but now he's in a different phase of life, or so it seems.
Slim Jxmmi's bald head reveal was captioned with a message saying "I asked for the fade". It's not clear if this was a bold move (no pun intended), or a haircut gone wrong. Most people who have tried to cut their own hair know going bald is the sign that it didn't go as planned. However, Slim Jxmmi looks confident with his new bald head.
Slim Jxmmi before and after the bald cut.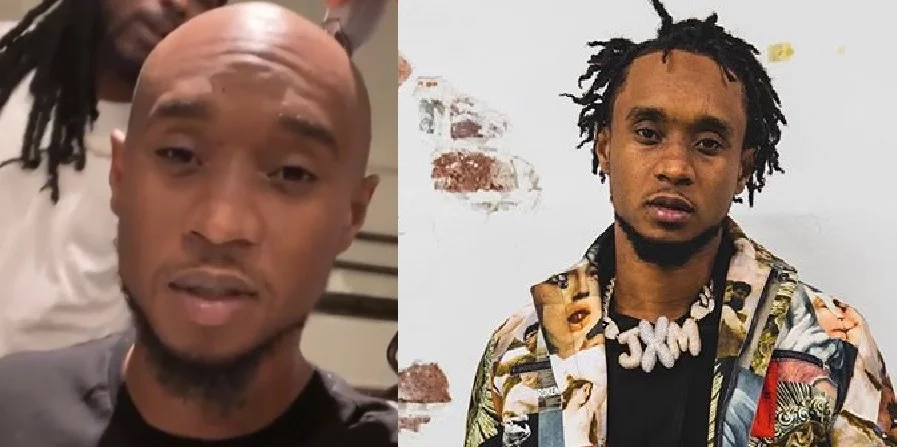 Slim Jxmmi is only 29, but with the bald head he now looks a lot older. Perhaps this is a sign of a major shift in the tone of Rae Sremmurd's overall music.
Bald Slim Jxmmi is now a major moment in hip hop history. Years from now kids of today's kids will still be talking about this moment.