Is French Montana dating Kash Doll? During a recent exchange of Instagram French Montana flirted with Kash Doll with some very steamy messages.
After he posted a motivation message saying "Don't Count the days make the days count", Kash Doll responded to French Montana saying "I land at 6 babe". The he let world know he was going to pick her up.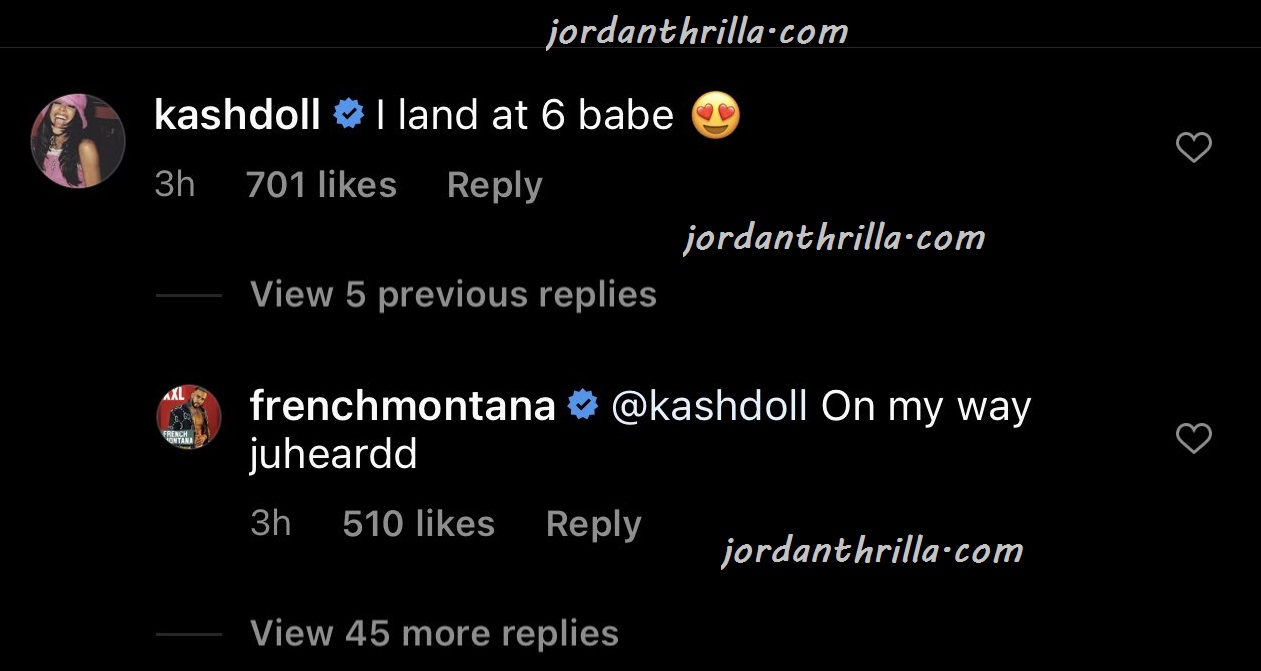 French Montana has dated many high profile celebrities, most notably Khloe Kardashian. However, there is something still surprising about seeing Kash Doll flirting with French Montana.
Is this HipHop's newest power couple? Only time will tell. 2021 is going to be full of surprises.
Author: JordanThrilla